The son of legendary rocker Jon Bon Jovi refuses to use his dad's famous name to give himself a leg-up.
At least, not when it comes to his rosé brand. Jesse Bongiovi founded his own wine company named Hampton Water alongside his dad, the Livin' on a Prayer hitmaker, in 2021.
Speaking to media at a virtual Q+A in Sydney, Jesse, 27, and Bon Jovi, 60, both revealed they were adamant that the "celebrity" part of their company wouldn't be emphasised.
Watch the video above.
READ MORE: J.Lo sparks concern after wiping wedding pics from Instagram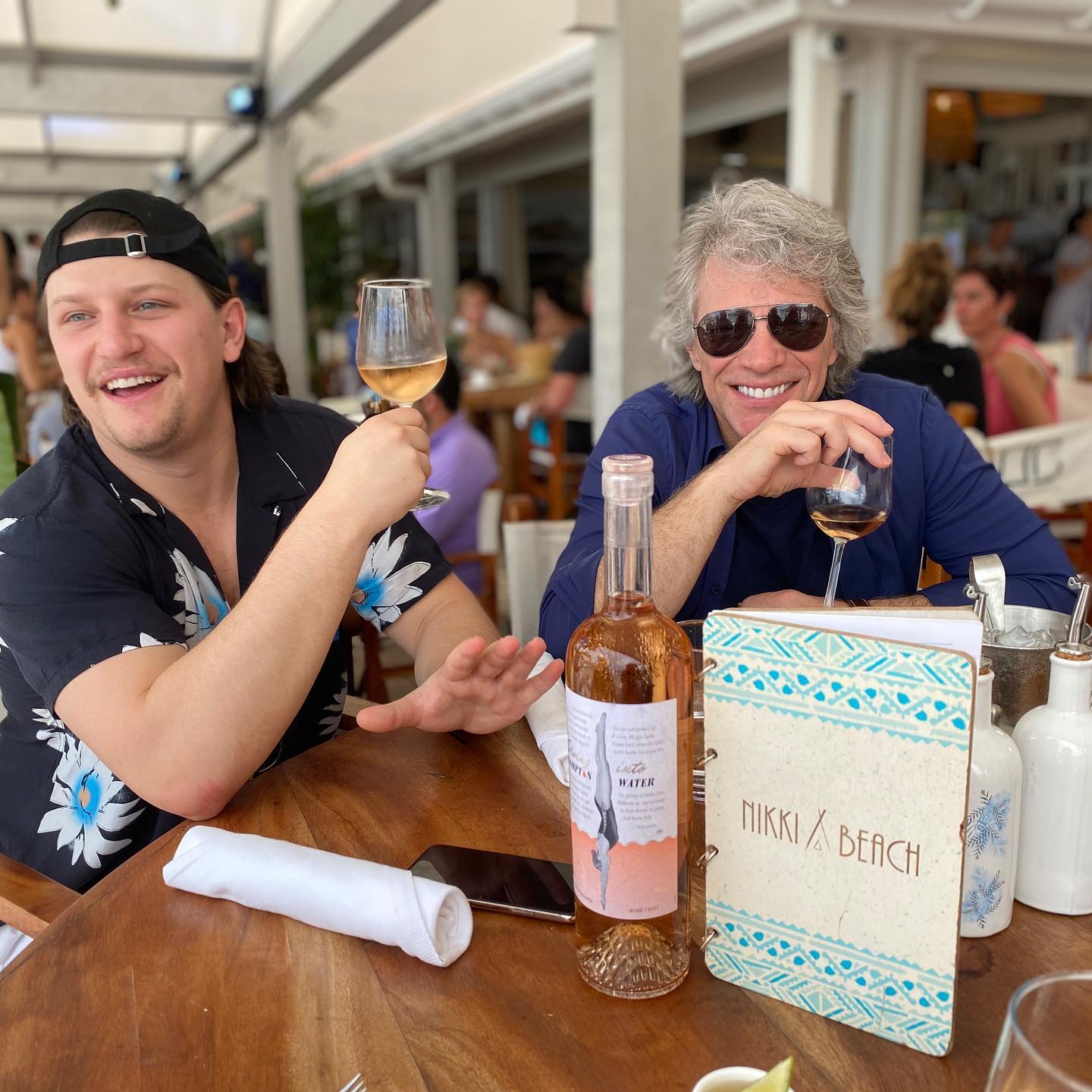 READ MORE: Nicole Kidman to make Hollywood history
When asked why they didn't name the brand "bed of rosé", a nod to the rockstar's hit Bed of Roses, Bon Jovi said they decided not to leverage the family name.
"[We thought] if we were going to do this, we were going to make sure we did it right," the singer told press, including 9Honey, at the event.
"There's no family name on the label, there's nothing to do with any song titles on the label because we needed to respect the profession, if we were going to do this we had to take it seriously."
https://www.instagram.com/p/CjgN7VhLcTl/?hl=en
Bon Jovi, who takes a backseat in the business while his son heads up the brand, said their goal was to gain the respect of other winemakers in the industry.
The father-son duo were acutely aware of how other celebrity-owned brands capitalise on fame.
"We worked very hard every day to garner the respect of the industry and to learn and that's all we're doing," Bon Jovi added.
"So the last thing we are going to do is be a celebrity brand. It's a family business."
READ MORE: Kevin Costner reveals how he parents seven kids at age 67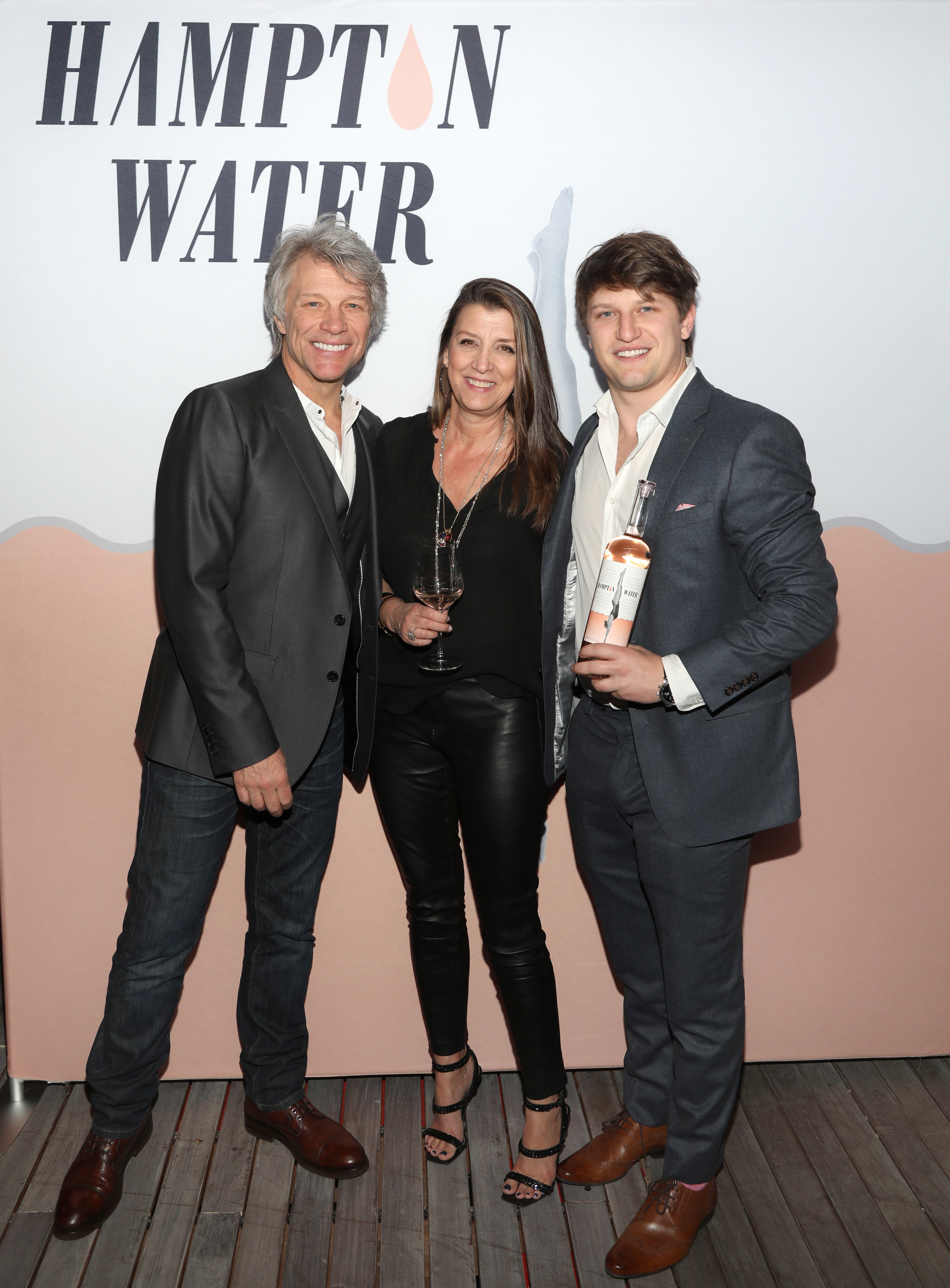 READ MORE: British rocker Wilko Johnson dies aged 75
He added: "It has been an absolute joy to be in business with my son who conceptualised this. And it's like anything else, if you're gonna do it, you have to make it your own. And this truly is Jesse's business. I am just employee number one."
The Bongiovis sell their rosé at Dan Murphy's for $34.99 a bottle, but say they would never expect fans to buy the wine simply because they love Bon Jovi songs.
"We wouldn't ask the public to take part in something that was less than stellar," the singer added.
"I've never shown up to a show and pretended to be me. You know, you go to work (to create something authentic)."
Jesse also told the room about why he decided to enter the wine business, which can be a tough industry to break into.
READ MORE: How to make perfectly crispy bacon in the pan
He admitted he and his friends enjoyed drinking rosé during their time in college and he grew fond of the summer tipple.
"Back when I was a junior in college,  I spent a lot of time growing up and going out to the Hamptons. And the running joke out on the east end of Long Island is that people drink more rosé than they drink water," he laughed.
"And so when it was time for me to be old enough to fall into that old adage, I very quickly did."
Jesse is Bon Jovi's second-eldest child with wife Dorathea Hurley, who he has been married to since 1989.
Then couple also share Stephanie Rose, 29, Jacob, 20, and 18-year-old Romeo.
For a daily dose of 9Honey, subscribe to our newsletter here.