Musician Travis Barker has broken his toe just days after celebrating his 47th birthday.
The Blink-182 drummer revealed his injury to fans on Instagram, sharing photos of his X-ray as well as a pic of him wearing a foot brace. It appears he fractured the fourth toe on his left foot.
"I broke my f–king toe," he tweeted, without sharing more details. 
READ MORE: Celeste Barber says Emily Ratajkowski blocked her on Instagram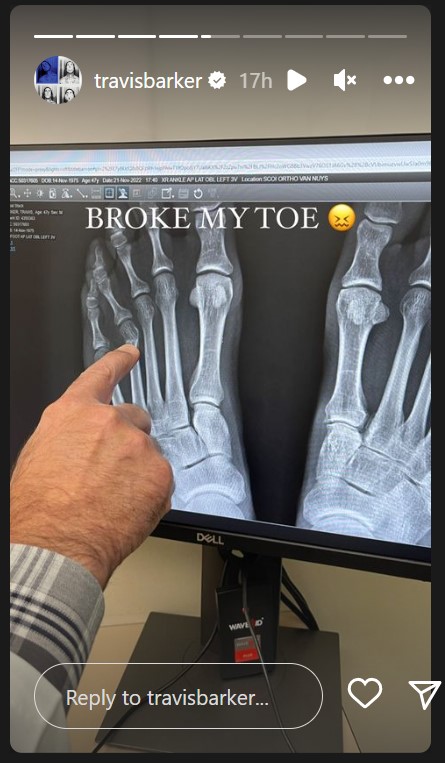 Despite the injury, Barker was back to work, posting a video of himself rocking out on the drums inside his home studio in Calabasas, California. 
Just last week, he was celebrating his birthday in Tennessee with wife Kourtney Kardashian, 43, who showered him with praise.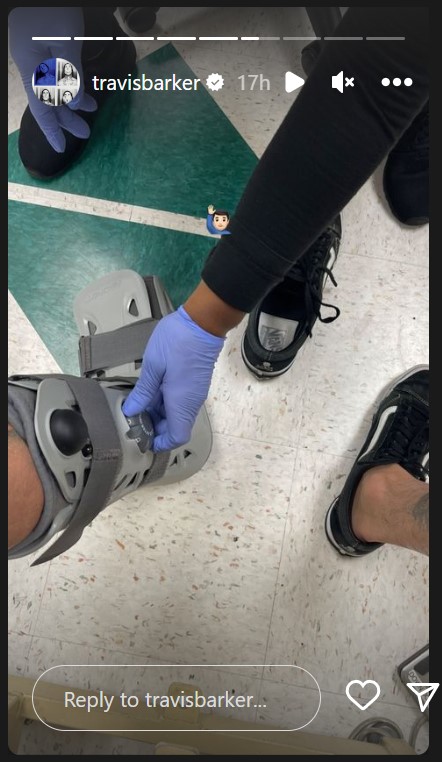 "I am beyond grateful for the day you were born," the reality star wrote on Instagram.
"Happy birthday to the husband of my dreams, my soulmate @travisbarker you have changed my life forever."
READ MORE: New theory over Bruce Lee's mysterious death
https://www.instagram.com/p/Ck9TOBDvl_I/?hl=en
Barker has had his fair share of injuries and health issues in the past. Just last year, he was rushed to the hospital in LA for "life-threatening" pancreatitis. 
"I went in for an endoscopy Monday feeling great. But after dinner, I developed excruciating pain and have been hospitalized ever since," he wrote on his Instagram Story at the time.
"During the endoscopy, I had a very small polyp removed right in a very sensitive area, usually handled by specialists, which unfortunately damaged a critical pancreatic drainage tube. This resulted in severe life-threatening pancreatitis."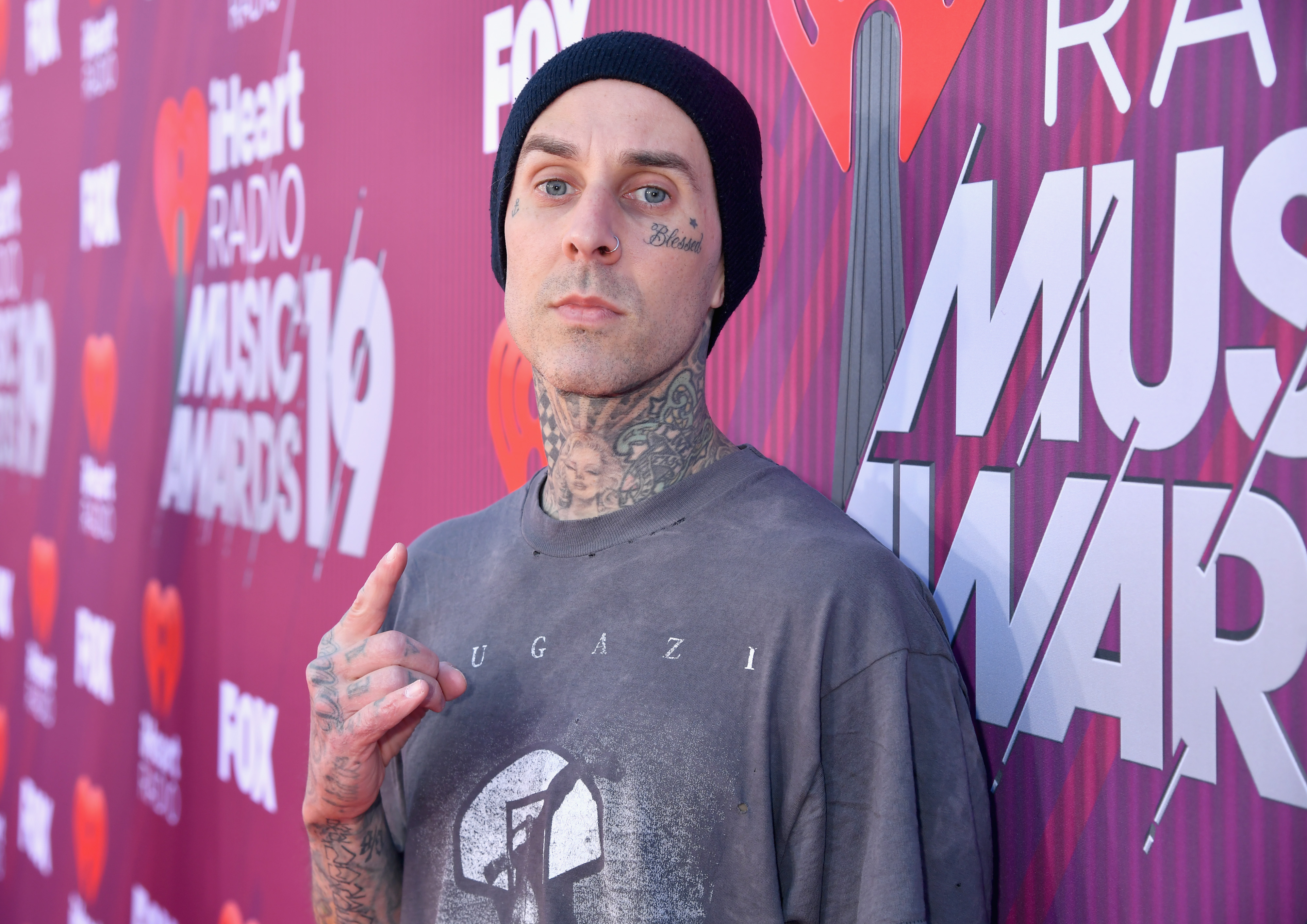 Travis added, "I am so very very grateful that with intensive treatment I am currently much better."
In 2008, Barker also survived a plane crash that killed four of the six people on board. The rocker was travelling in a private jet with DJ Adam "DJ AM" Goldstein, three members of his entourage and a pilot when it overran the runway in South Carolina and burst into flames.
He and Goldstein managed to escape the aircraft, both with severe burns. Barker suffered third-degree burns on 65 percent of his body and required 26 surgeries while learning to walk again. He was hospitalised for three months.
READ MORE: Brooke Shields 'felt taken advantage of' in '80s interview
In an interview with Men's Health last year, he said that the crash was a wake-up call for him to stop abusing opioids and prescription drugs.
"People are always like, 'Did you go to rehab?' " he told the magazine. "And I (say), 'No, I was in a plane crash.' That was my rehab. Lose three of your friends and almost die? That was my wake-up call. If I wasn't in a crash, I would have probably never quit."
For a daily dose of 9Honey, subscribe to our newsletter here.