Morgan Freeman surprised fans when he appeared on stage at the opening ceremony for the FIFA World Cup in Qatar.
When The Shawshank Redemption star arrived for his performance, fans around the world questioned why he was sporting a beige glove on his hand.
Freeman, 85, performed alongside Qatari YouTuber Ghanim Al Muftah in a short segment that appeared to address some of the criticism Qatar has received in the lead-up to the event.
Watch the video above.
READ MORE: New details in Olivia Wilde's split from Harry Styles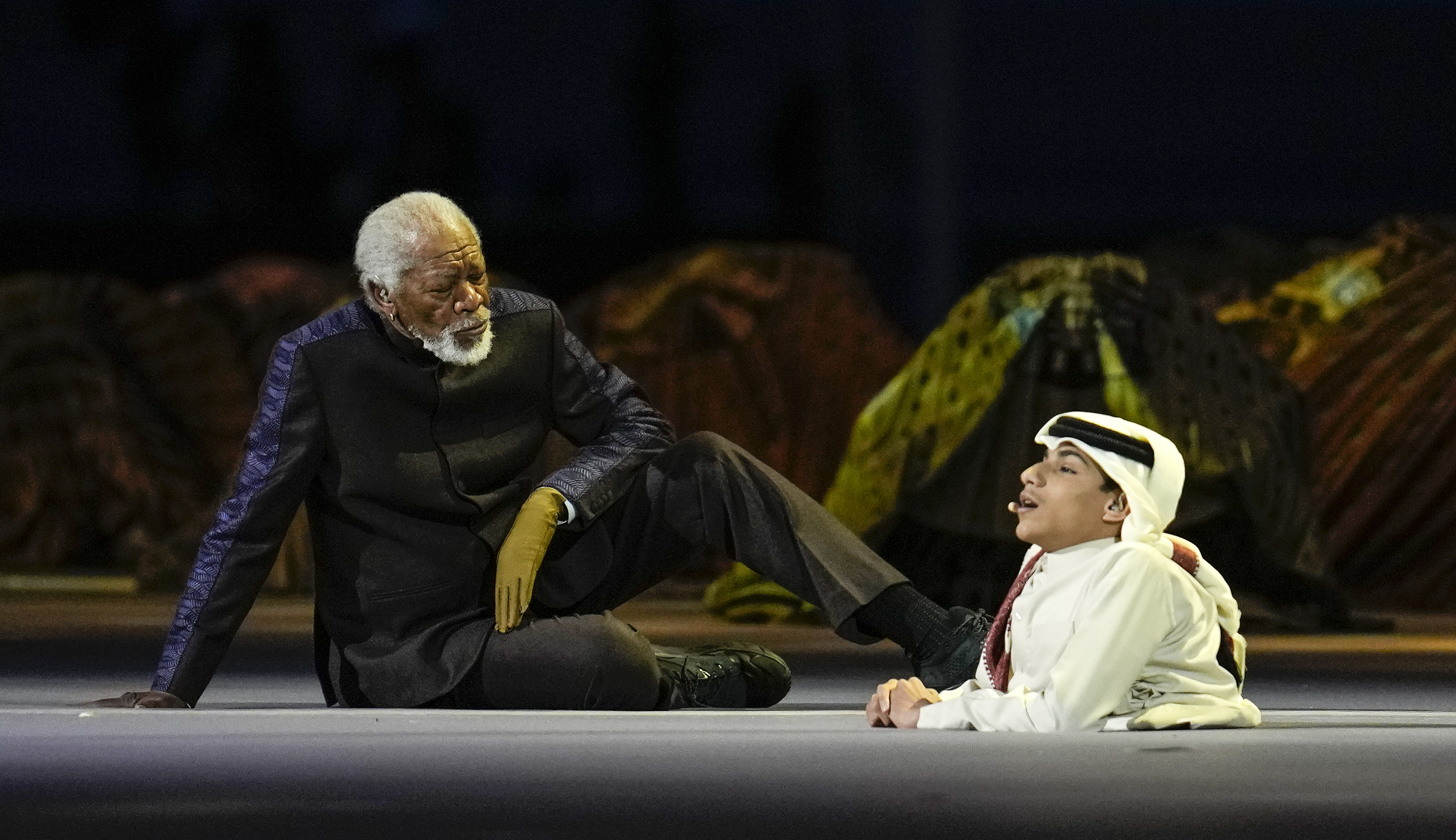 READ MORE: Purple Wiggle Lachy Gillespie marries Dana Stephensen
While many enjoyed seeing Freeman grace the stage for the moment, which has been called "one of the best opening ceremonies", many couldn't ignore the glove on Freeman's left hand, why he drew attention to at multiple points in his segment.
During his performance with Al Muftah, Freeman extended his left hand multiple times, and ended the performance by reaching his left hand out to Al Muftah.
The glove appears to be a reference to a serious car crash Freeman endured in 2008, which left him with irreparable nerve damage to his left hand.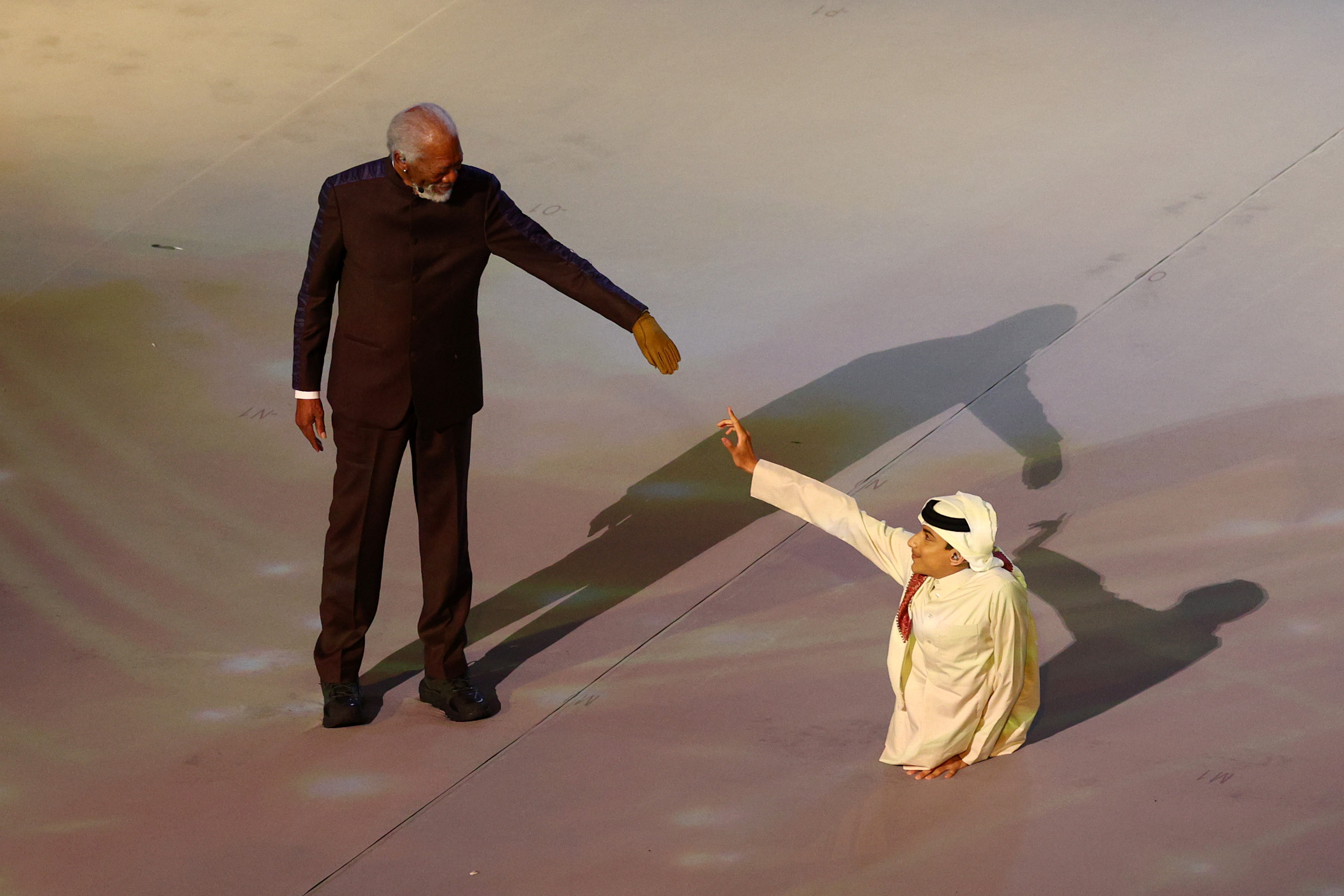 After the crash, Freeman was left badly injured. The car reportedly flipped several times and landed in a ditch. Freeman and a friend had to be removed from the car with the Jaws of Life.
In 2010, the actor revealed to People, "I suffered nerve damage and it hasn't gotten better. I can't move it."
In another interview with Esquire in 2012, it was revealed the glove Freeman wears is actually a compression glove.
In the interview, Freeman revealed that he gets horrible pain from the injury.
"It's the fibromyalgia. Up and down the arm. That's where it gets so bad. Excruciating," he said.
Freeman did not wear his glove for the entire ceremony, and removed it when he addressed crowds solo later in the segment.
READ MORE: Original Power Rangers star Jason David Frank dead at 49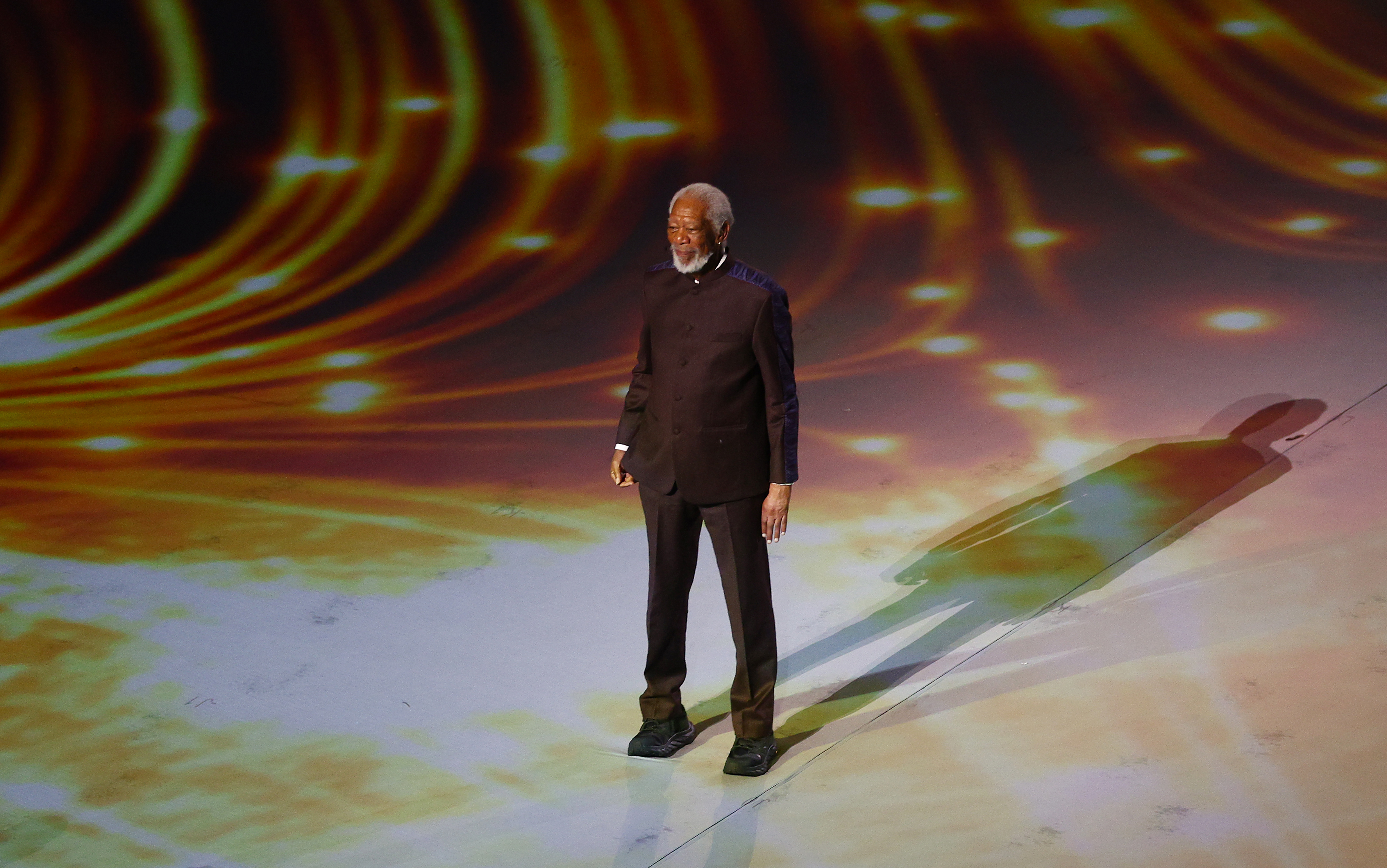 Freeman's on-stage partner, Al Muftah, 20, is a rising star on YouTube and in the eyes of Qatar thanks to his inspiring life story. Al Muftah was born with Caudal Regression Syndrome, a rare disorder that impairs the development of the lower spine.
When he was born, doctors reportedly told his mother to abort him, but she chose not to. They then predicted that he would not live past 15.
During his segment with Al Muftah, the pair lip-synched through a prerecorded conversation.
"How can so many countries, languages and cultures come together, if only one way is accepted?" Freeman said to Al Muftah.
"We were raised to believe that we were scattered on this earth as nations, as tribes, so we could learn from each other and find beauty in the differences," Al Muftah replied.
"I can see it, for what unites us here in this moment is so much greater than what divides us. How can we make it last for more than just today?" said Freeman.
It's uncertain why Freeman was chosen to take part in the FIFA opening ceremony, though he did take part in the US' attempt to win hosting rights for the tournament back in 2010.
For a daily dose of 9Honey, subscribe to our newsletter here