There's a conspiracy theory going around regarding Jennifer Lopez and Ben Affleck's rebooted relationship — and it has everything to do with the 'Jenny From the Block' music video the couple filmed back in 2002.
In the iconic clip, the pair are seen trying to evade the paparazzi who still manage to capture their every move as they PDA on balconies and frolic on a yacht in the South of France. The couple split in 2004 after two years of dating, only to rekindle their romance this past April.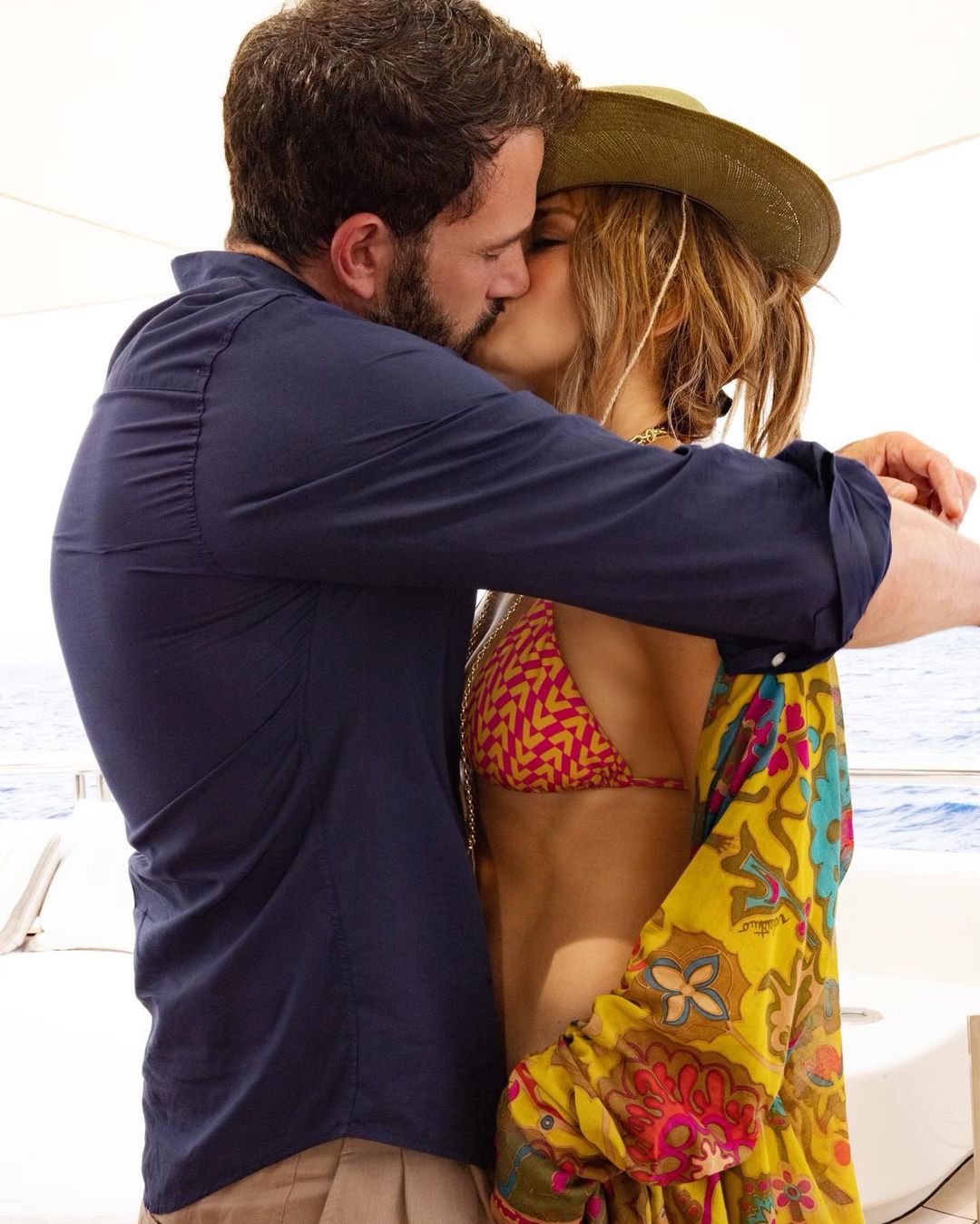 Now it seems they've not only rebooted their relationship, but they're reliving their every move like it's 2002 — these past few months, Bennifer have been seen engaging in PDA on balconies and frolicking on a yacht in the South of France. Coincidence or conspiracy?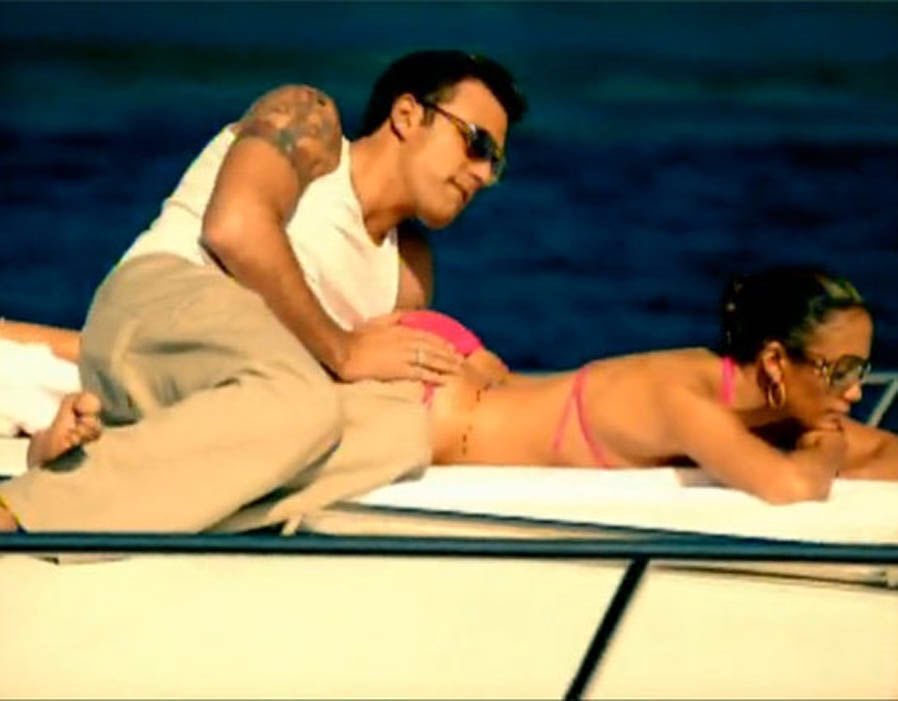 Hollywood showrunner Caissie St. Onge — who currently co-hosts a podcast with actress Busy Philipps — votes for the latter. She is adamant the pair are recreating the iconic music video in anticipation of the song's 20th anniversary next year. And her "theory" is pretty convincing.
"[They] are giving us a shot-for-shot remake of her iconic video for 'Jenny from the Block' for the song's upcoming 20th anniversary. Let's examine the evidence I've compiled so far," Onge wrote on Instagram. 
READ MORE: Jennifer Lopez and Ben Affleck's fans spot hidden detail from their first relationship in her 52nd birthday photos
https://www.instagram.com/p/CRu27aLJvTF/?utm_source=ig_embed&ig_rid=a905827f-00f8-46fe-a45f-f6448a6d0d07
Detailing her "evidence", the podcast host pointed out Affleck wore the same watch Lopez gave him in the video clip, a kissing scene from the video was recreated during a recent outing in LA this year, and this week the couple were seen on a yacht where Affleck grabbed Lopez's bottom, just like in the clip.
"I said, 'Call me when they are on a yacht together. That's when I will know,'" Onge continued. "WELL GUESS WHAT HAPPENED TODAY! Ben, Jen, yacht, bikini. Kissing. Did he kiss her ass on the yacht? I don't know, I guess we'll find out when the video comes out, which I am now 98 per cent sure must be happening."
For the record, Onge wants it known she does believe Lopez and Affleck's rekindled romance is the real deal. She just thinks there's more at play. 
READ MORE: Jennifer Lopez and Ben Affleck pose for first photo at Leah Remini's birthday party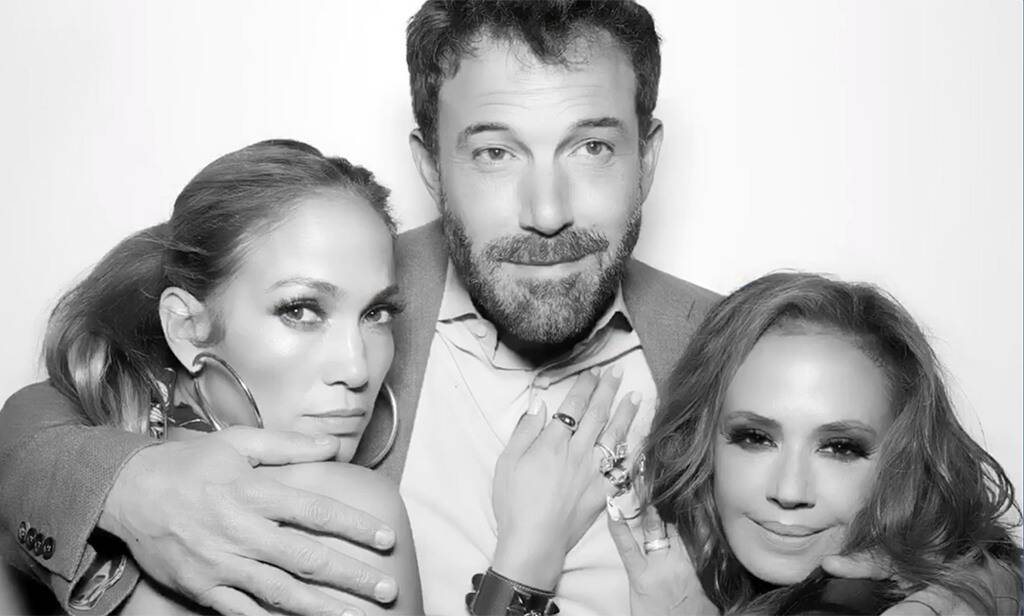 "A lot of people are nervous that if what I prophesied was true, it means the romance is a sham. Folks, no," she wrote on Instagram. "That is not what anyone is saying here. I believe the romance is as real as it was the first time, ok? I'm here for it & rooting for them. But I also want this video." 
"P.S. If they are not remaking this vid for 20 anni, the only other explanation is they are subconsciously reenacting every scene from it without realizing b/c it was such a pivotal time in their lives. Which would be deeply romantic. BUT ALSO DEEPLY DISAPPOINTING TO ME!" 
For a daily dose of 9Honey, sign up here to receive our top stories straight to your inbox