Legendary music editor Chris Ledesma, who produced the soundtrack of The Simpsons for 33 years, has died aged 64.
The musically talented producer started working for the iconic cartoon when it premiered in 1989 and only retired in May 2022, just months before his death.
Producers of the show paid tribute to Ledesma on the 745th episode of The Simpsons, with the music editor immortalised in cartoon form alongside the rest of the fictional family in the opening credits couch scene.
READ MORE: Marvel star shares update after horror snowplough accident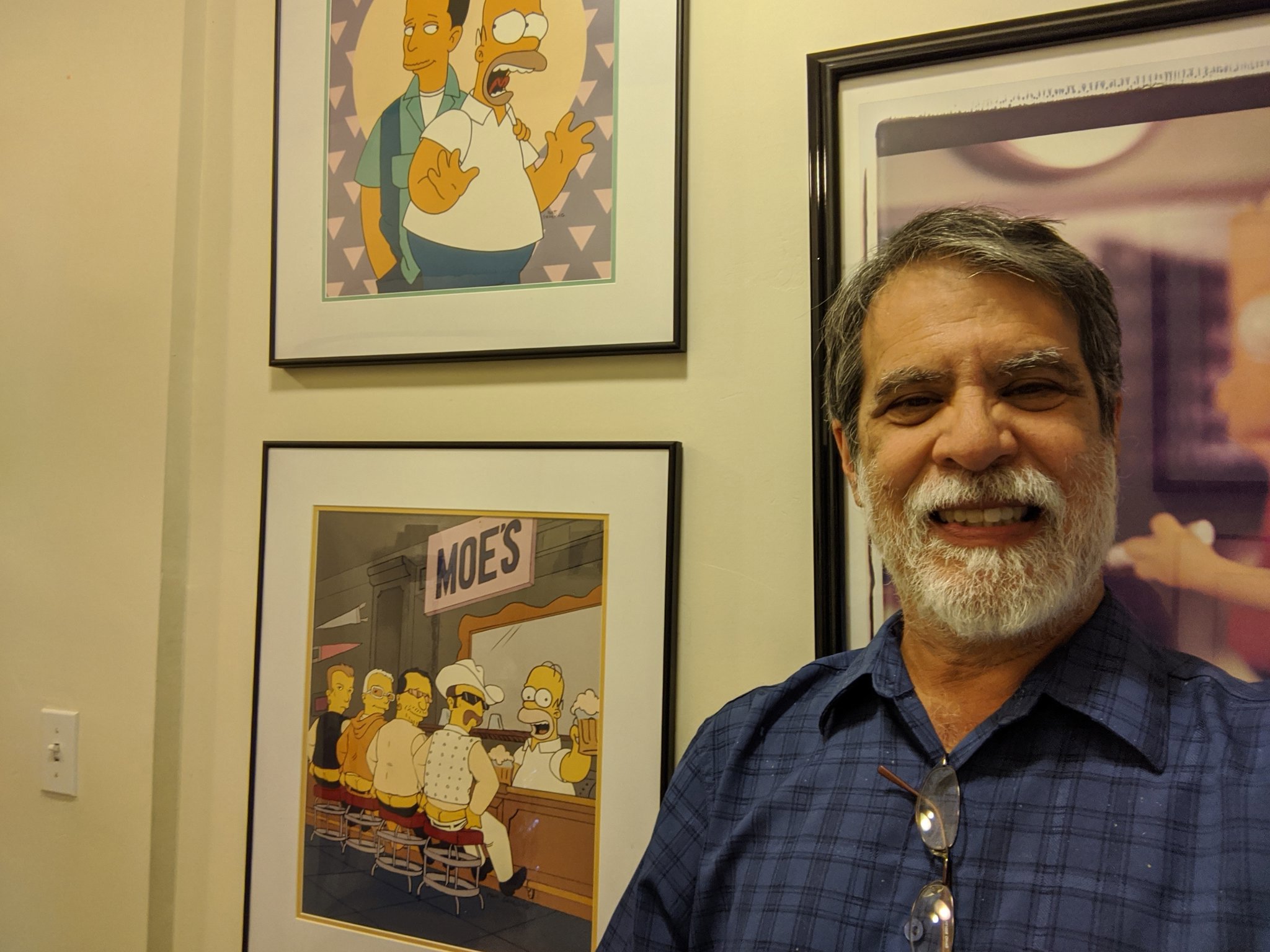 READ MORE: Phoebe Bridgers reveals her father has died, following rumoured split from actor Paul Mescal
"In loving memory of Chris Ledesma," the tribute read, as Ledesma was pictured conducting Lisa while she played the saxophone. 
Ledesma stepped down from his role as music editor after 33 years due to health reasons. No cause of death has been given, however online obituaries note his death as occurring in December 2022.
Several of Ledesma's colleagues mourned his death on social media.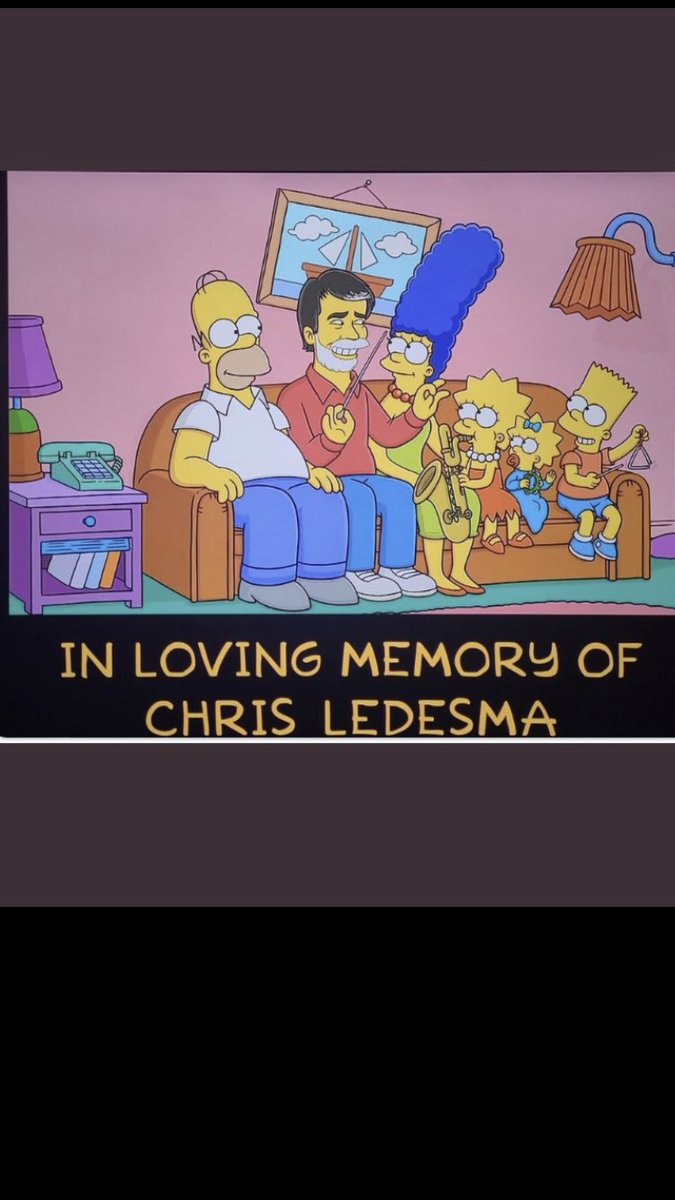 READ MORE: '60s Romeo and Juliet stars file lawsuit against Paramount
"A wonderful, hardworking, very talented man who will be missed by all he knew," writer Al Jean said on Twitter.
"Chris Ledesma was a sweet man who loved his job and was really, really good at it. We miss him," another write, Carolyn Omine, tweeted.
Animator David Silverman added: "We will all miss Chris Ledesma so very much. A terrific and wonderful guy who was terrific and wonderful at his job. A solid musician and music editor. Great conductor too. A real loss for all…"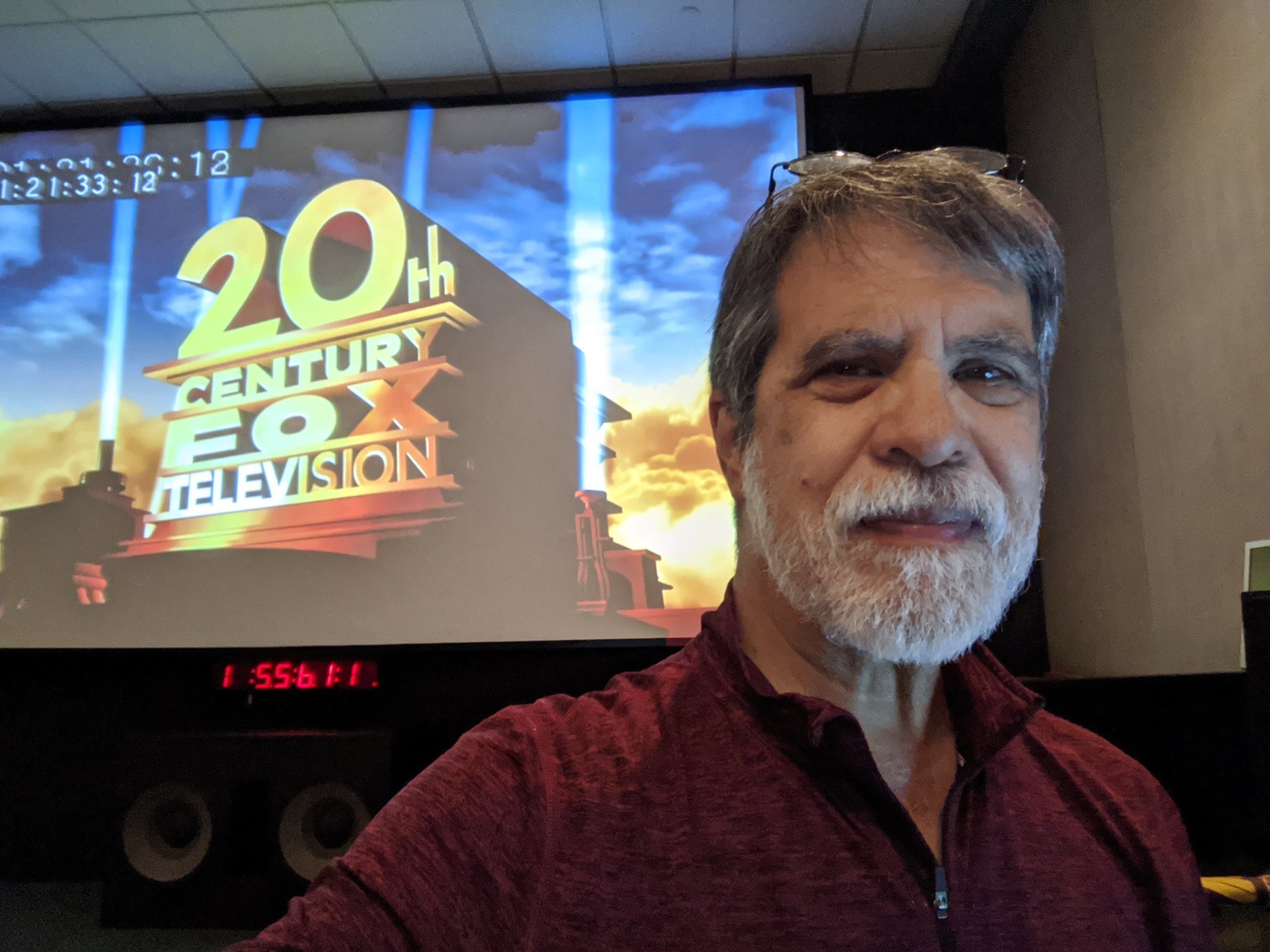 READ MORE: Angelina Jolie's coffee date with newly single British actor, 26
In September 2021, Ledesma marked a milestone after realising he had worked on The Simpsons for half his life.
"I am 23,242 days old. I have worked on The Simpsons for 11,621 days. Born 1/28/1958. First day on #TheSimpsons 11/22/1989," he said. "Not many can say they have worked at ANY job anymore for LITERALLY half their lives."
Ledesma was replaced in season 34 by Jake Schaefer after he stepped down from the role.
He is survived by his wife of 39 years, Michelle, and two daughters.
For a daily dose of 9Honey, subscribe to our newsletter here.