Linda Evangelista has spoken candidly about the botched cosmetic procedure that left her "brutally disfigured". 
In a new interview with British Vogue's September issue, the iconic '90s supermodel expressed her regret at undergoing a series of fat-freezing procedures known as CoolSculpting between 2015 and 2016 as it left her in a dark place.
"If I had known side effects may include losing your livelihood and you'll end up so depressed that you hate yourself, I wouldn't have taken that risk," the 57-year-old told the magazine. 
READ MORE: Kanye West defends selling new clothing line out of construction bags
https://www.instagram.com/p/ChZ1Wk3r5I0/?hl=en
Evangelista said that following the procedure, she went "in hiding" for five years after suffering a rare reaction. She was later diagnosed by a doctor with Paradoxical adipose hyperplasia (PAH) – a rare side effect of fat freezing that occurs when the fat cells increase in size instead of dying, which is precisely what happened to the model.
"It was about stubborn fat in areas that wouldn't budge," she explained to Vogue. "It said no downtime, no surgery. I drank the magic potion, and I would because I'm a little vain. So I went for it – and it backfired."
READ MORE: Bruce Willis' rare appearance after diagnosis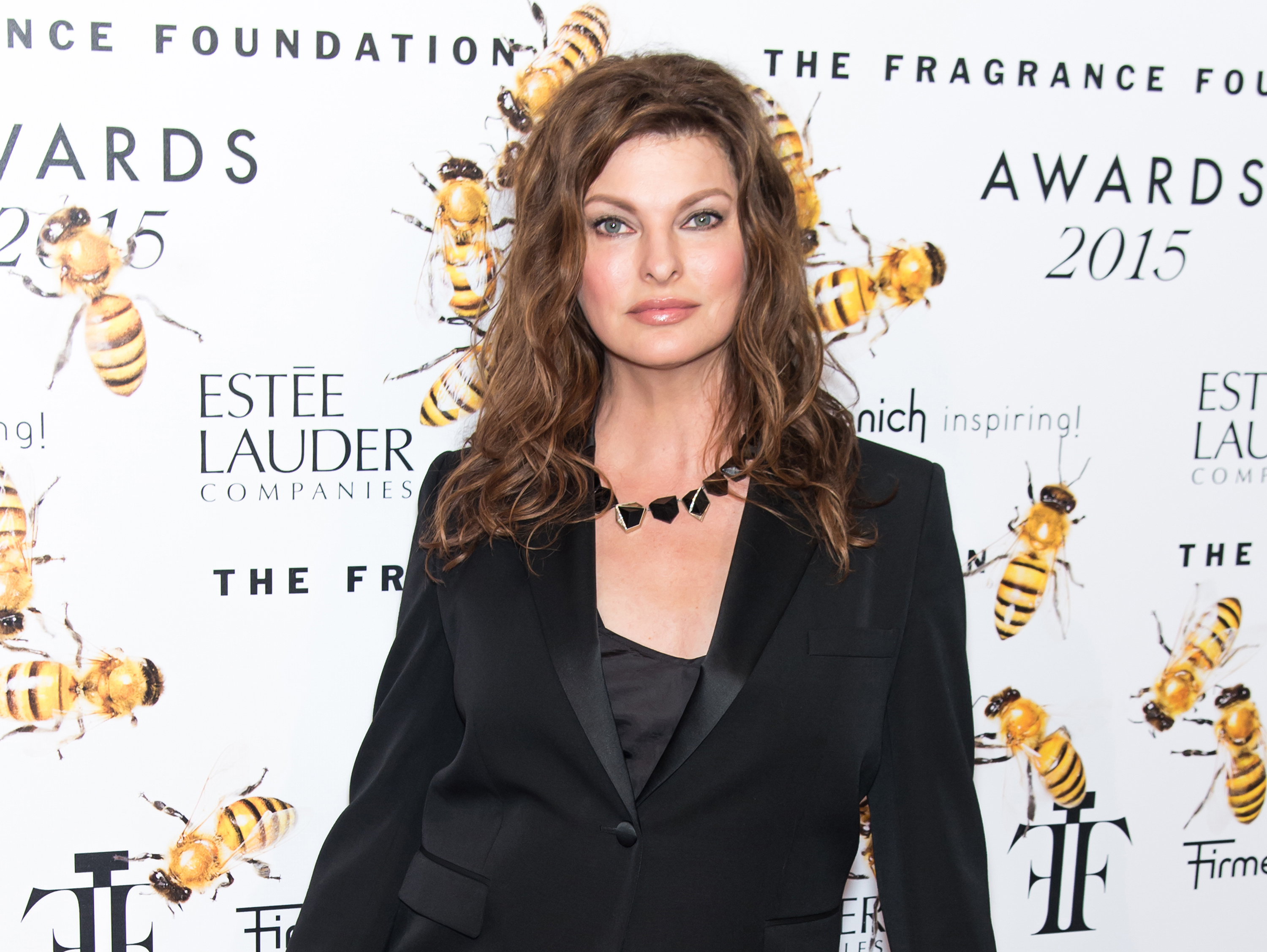 Although the model is now done hiding and has returned to modelling, she admits both the physical and psychological scars remain.
For her Vogue cover shoot, she had her face taped using elastics to pull her features back, and she strategically accessorised with scarves and hats.
"That's not my jaw and neck in real life – and I can't walk around with tape and elastics everywhere," she said. "I'm trying to love myself as I am, but for the photos…"
"Look, for photos I always think we're here to create fantasies. We're creating dreams. I think it's allowed. Also, all my insecurities are taken care of in these pictures, so I got to do what I love to do."
https://www.instagram.com/p/CgNYhmvPy-g/?hl=en
Evangelista has since successfully sued CoolSculpting's parent company Zeltiq Aesthetics and last month settled the $US50 million ($68 million) lawsuit.
"I'm pleased to have settled the CoolSculpting case," the supermodel wrote on Instagram at the time.
"I look forward to the next chapter of my life with friends and family, and am happy to put this matter behind me. I am truly grateful for the support I have received from those who have reached out."
https://www.instagram.com/p/CgNaUEVvkEq/?hl=en
For a daily dose of 9Honey, subscribe to our newsletter here.