It seems model Emily Ratajkowski and controversial ex-talk show host Ellen Degeneres may have 'bad blood', thanks to a resurfaced clip from a 2012 interview.
In a resurfaced clip from The Ellen DeGeneres Show shared on a nostalgia TikTok page, Degeneres interrogates Taylor Swift about her highly-publicised romantic life using a series of images of the singer posing alongside male celebrities.
Watch the video above.
Like many who commented on the video, Ratajkowski was unimpressed with the host's behaviour towards Swift.
"This is so f–ked up. She is literally begging her to stop," the model and mum wrote.
READ MORE: AFL star welcomes daughter after battling aggressive cancer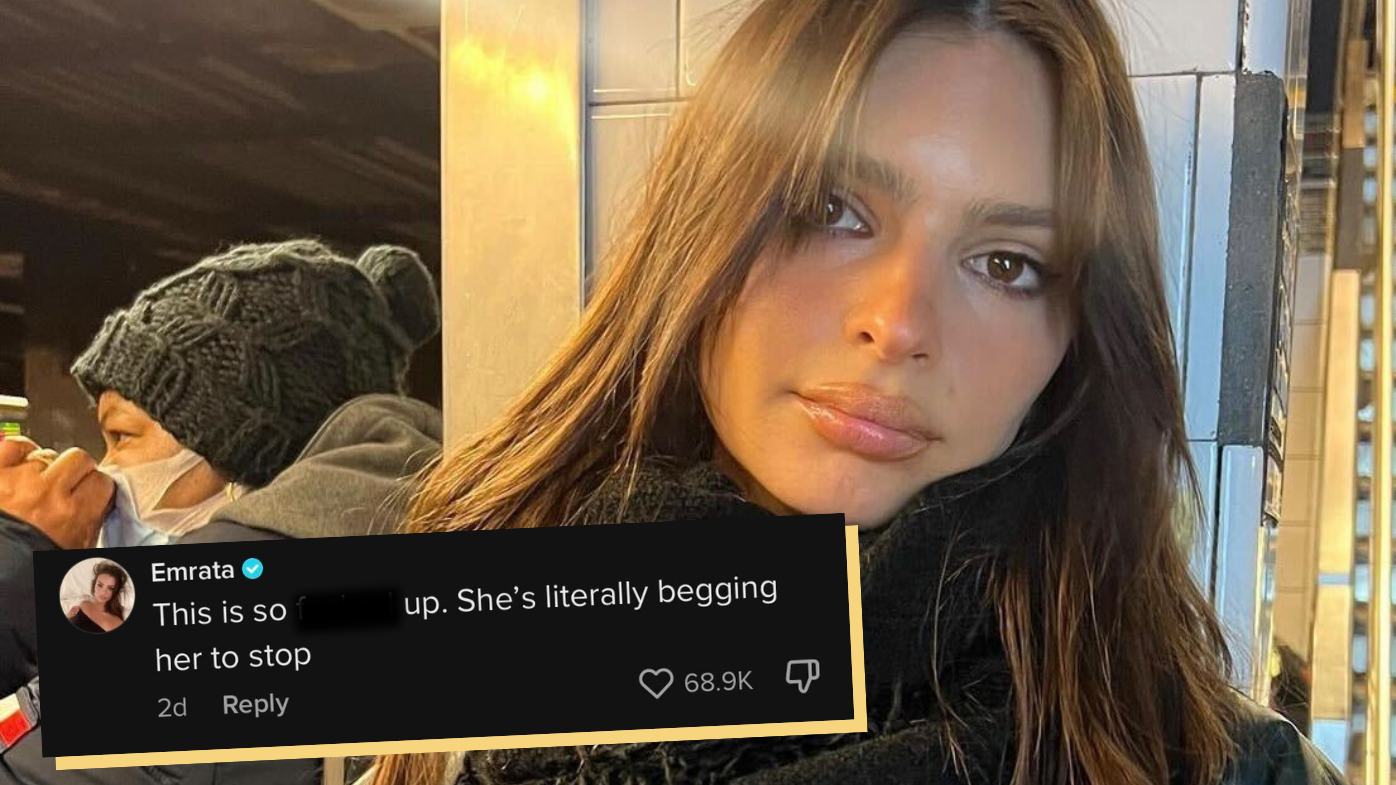 In the infamous clip from 2012, the talk show host aggressively insinuates Swift is dating teen heartthrob Zac Efron which the singer denies.
Later in the segment, speaking about Swift's then upcoming record Red, Degeneres hands her a bell and asks her to ring it every time she sees a celebrity she wrote a song about while playing a slideshow of photos of men.
"I don't know if I want to do this. This is the one thing I have, it's like the one shred of dignity I have," Swift says uncomfortably.
READ MORE: Kayla Itsines announces arrival of son, shares birth photo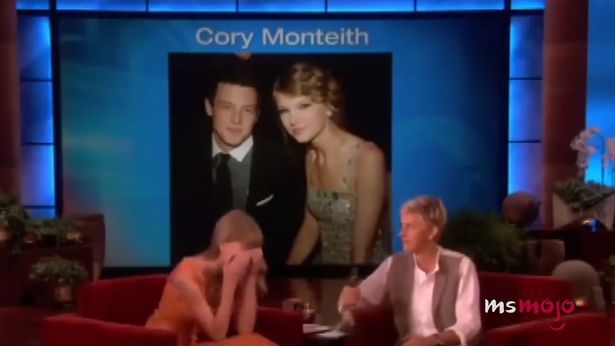 Degeneres ignores Swift and presses on with a slideshow of male celebrities, instructing the Karma singer to ring the bell. She then shows Swift alongside Zac Efron, Taylor Lautner, Danny Devito, John Mayer and Justin Bieber.
"I don't want to do this, I don't want to…They'll send me angry emails and I don't want to get them," Swift says.
"Stop it! Stop it! Stop!" the singer pleads, appearing to cry, "This makes me feel so bad about myself every time I come here you put a different dude up there on the screen."
READ MORE: Adam Rich, star of '70s sitcom Eight is Enough, dies at 54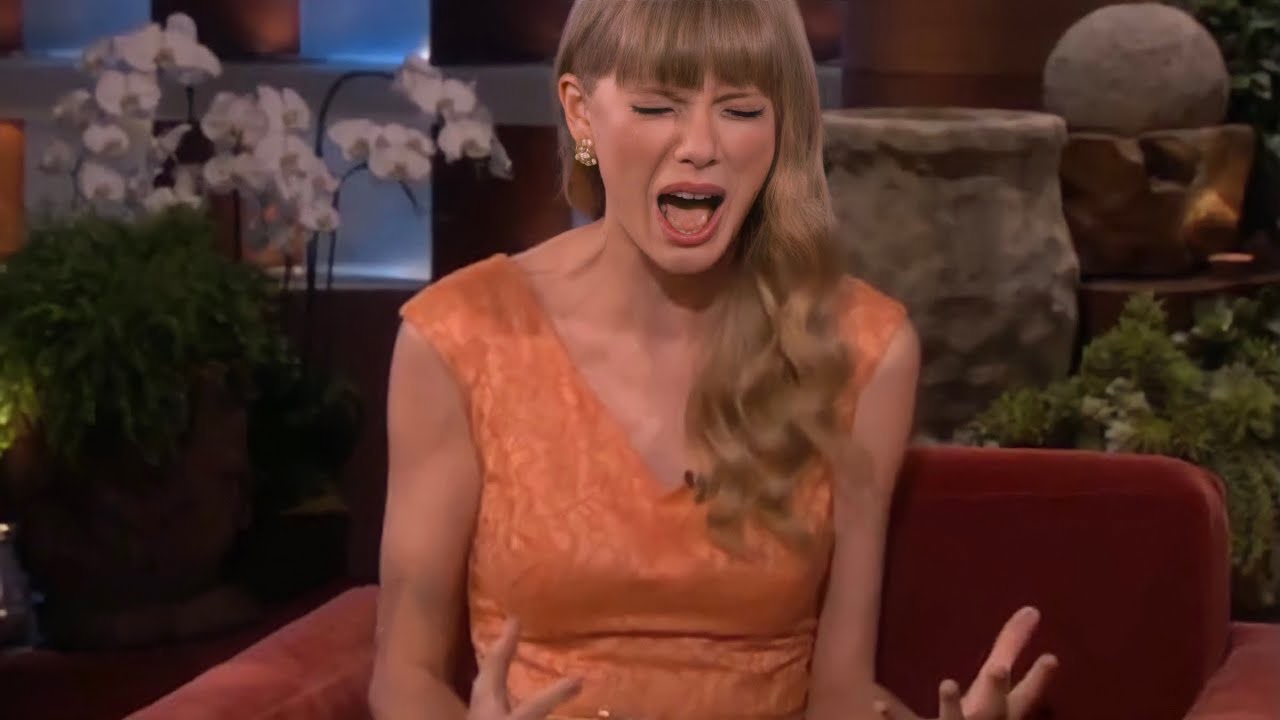 Years later, in an interview with Apple Beats' Zane Lowe, Taylor discussed the sexism she often faced by the media when she was younger. 
"When I was, like, 23 people were just kind of reducing me to – kind of making slideshows of my dating life and putting people in there that I'd sat next to at a party once and deciding that my songwriting was like a trick, rather than a skill and a craft."
Though she never named Degeneres in this interview, fans and spectators alike have theorised she most likely was referring to the talk show host.
READ MORE: Peter Andre 'struggling' as he spends time with mum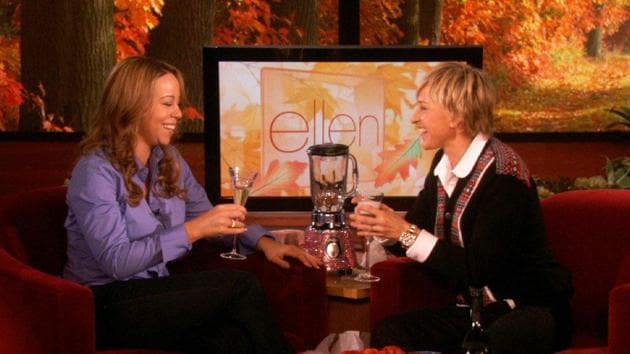 This is the latest blow for Degeneres, who has faced a litany of bullying allegations from staff and a number of unflattering, resurfaced interview clips from her show, including one where she served Mariah Carey champagne in a bid to out her pregnancy. The singer would miscarry just weeks later.
Speaking to Vulture, Carey reflected, "I was extremely uncomfortable with that moment is all I can say. And I really have had a hard time grappling with the aftermath." 
For a daily dose of 9Honey, subscribe to our newsletter here.