Ruby Rose is finally back in Australia after a five-year absence and fresh off the back of a minor controversy involving ex Jess Origliasso, but that's not her focus right now.
The actress and DJ has returned to her home soil in a bid to make sure LGBTQ+ kids in Australia don't grow up the same way she did – bullied and excluded for who they are.
"It's been a long time since I've been home. I wasn't ready," she admits to 9Honey.
"Australians in many ways have watched me grow up. They've seen the mistakes that have been made, corrections that have been made, growth. I feel like I fall short in some areas."
READ MORE: Kylie Jenner loses 1m followers after single photo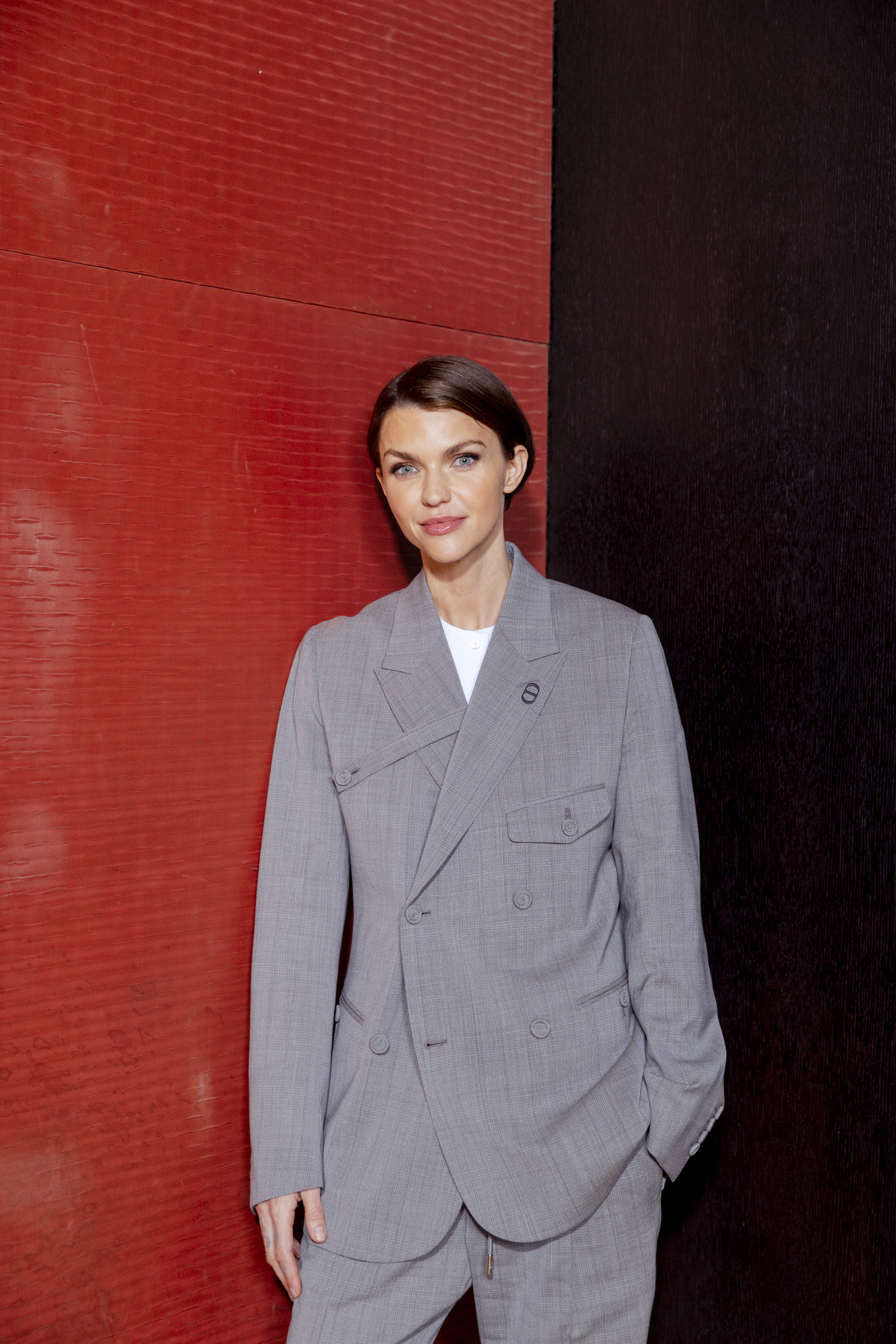 Last month she aimed a controversial Instagram Story at The Veronicas, ex Jessica Origliasso and her twin sister Lisa, making headlines in the process.
Yesterday Rose admitted on radio that she made the post in a "traumatic" moment and "lashed out" when she probably shouldn't have, though she didn't take the comments back.
Speaking to 9Honey, she admits she's only human and still makes mistakes, though she tries to "get it right" as much as possible.
"If I had my choice, I probably would've become famous at a much later stage in my life as opposed to 17, 18. That was a lot," she says with a self-deprecating laugh. 
After coming out as a lesbian at 12 years old, Rose found fame as a model DJ and MTV personality before breaking into acting, landing roles in movies and TV abroad.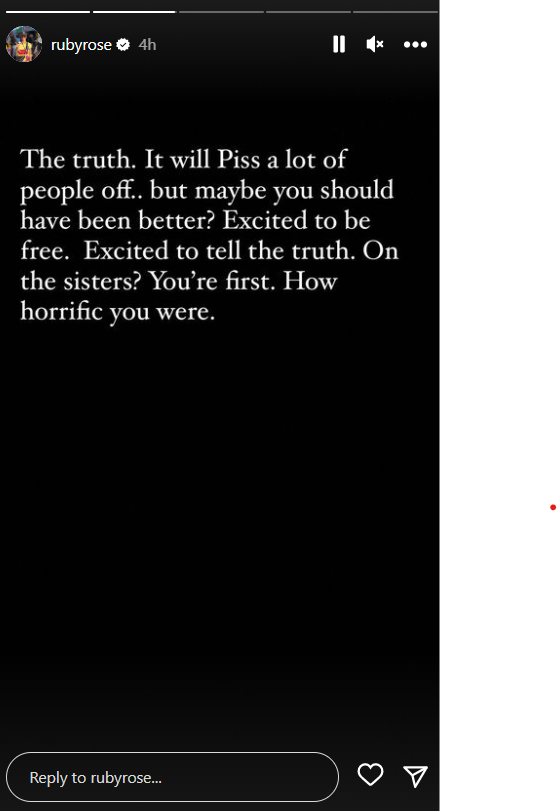 Her sexuality and gender identity – Rose identifies as genderfluid and uses she/they pronouns – have always been a huge part of her public identity, though it took some getting used to.
"At 21 or 22, I had a real aversion to the fact that I was always labelled as 'lesbian DJ', 'lesbian MTV VJ', 'lesbian actor'," she confesses. 
"But I also came to terms with that quite quickly when I realised that not that much longer before me, Ellen DeGeneres was coming out on her sitcom and then getting fired."
READ MORE: The Brisbane brand changing the game for size-inclusive activewear
Constantly being identified as a "lesbian such and such" is a relatively small price to pay to be her authentic self, but being so open also draws plenty of attention and criticism.
When asked if she resents the constant media spotlight on her relationships, Rose considers it then says, "I think that's just part of being a public figure."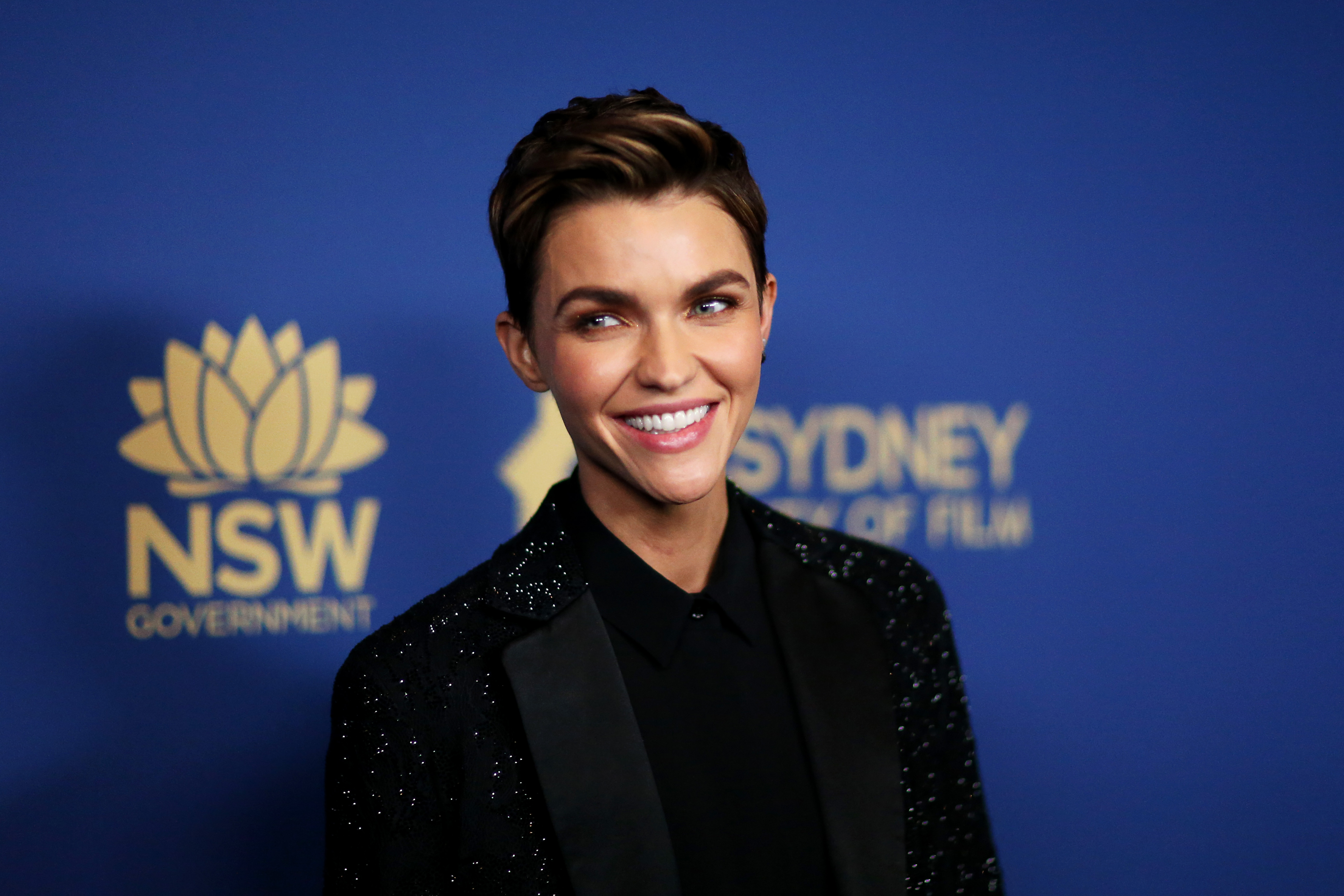 Being a star has also given her the influence to support the Australian LGBTQIA+ community, which is the very reason she's returned Down Under after so many years.
"I feel like I owed it to them to come back and give back by doing this, because it definitely made my life a lot easier and a lot less lonely growing up," she explains.
Rose is in Australia to promote LGBTQIA+ charity Minus18's new partnership with Hilton that aims to give queer youth in Australia the right to free and inclusive school formals.
Two in three LGBTQIA+ youths in Australia still experience abuse for who they are and face exclusion from their school formal.
WATCH: WorldPride comes to Sydney in 2023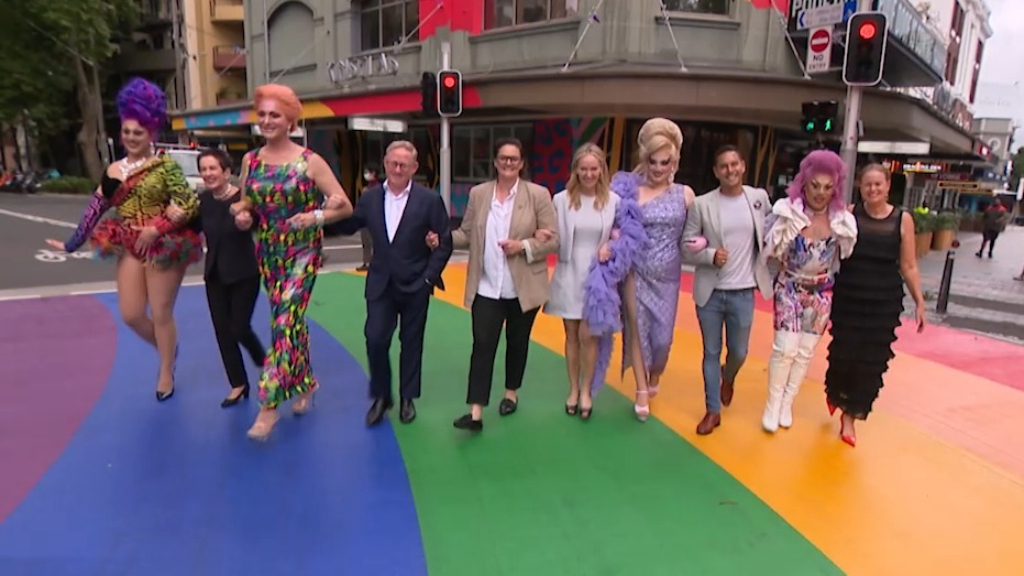 "I didn't have the greatest experience at school, but I was very defiant and I had a lot of strength for a little tucker," she laughs, adding that she went to hear Year 11 formal despite it.
"I went in a white suit and I took a female partner… we didn't stay for very long. It wasn't a great [experience]. It wasn't a terrible experience, but we just went, we sat and then we left."
By that stage Rose had found her stride as a young lesbian, but just a few years prior she was lost, alone and facing suicidal thoughts before coming across Minus18 by chance.
READ MORE: Ed Sheeran's co-writer in mourning after teenage son killed
Fortunately she found an ad for the charity in a local paper when she was about 15 and finally got to connect with other queer youth for the first time in her life.
"I didn't know any gay people. Ellen DeGeneres existed, but she wasn't really on our TVs," she says. "There were really no people to look up to and no way of feeling like I wasn't the only person that was this way."
Minus18 changed that, giving her a sense of safety and community that she wants every young queer Australian to experience. 
The organisation also puts its money where its mouth is, unlike some brands or groups that only jump on the LGBTQ+ bandwagon for Mardi Gras or Pride month.
Rose has turned down several ambassador jobs with brands like that, always asking: "What are you doing for the other 11 months of the year?"
Tonight she will attend the inaugural Rainbow Formal at Sydney's Hilton George Street to raise vital funds and awareness for Minus18's Queer Formals and inclusive spaces.
Just thinking about all the young people who will be there celebrating who they are and being authentic selves makes her visibly emotional.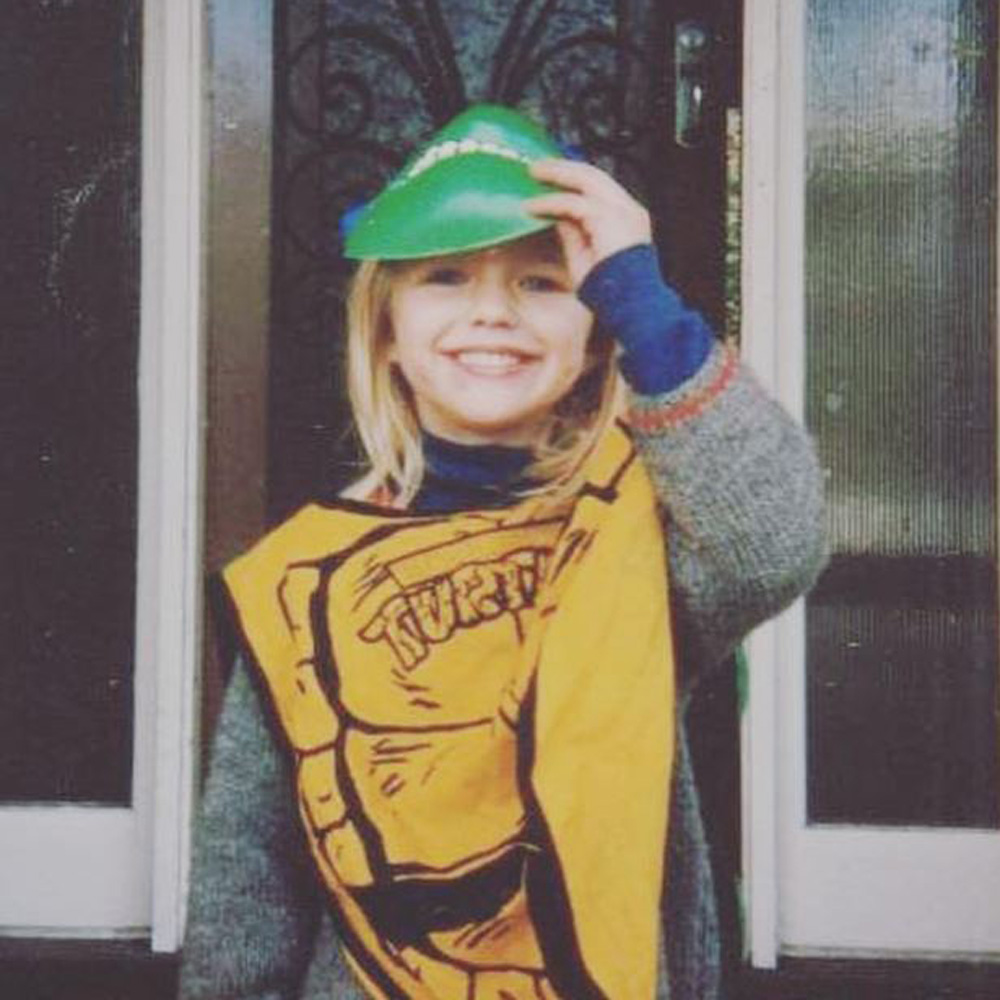 "It's very healing… I just see these kids and I'm like, 'thank God'," she says.
"It's still not going to be easy. We still have a long way to go as far as acceptance, but we've made such progress and I just love seeing kids express themselves now in ways that were just not done when I was young."
Hilton's partnership with Minus18 will see it roll out gender and sexuality training for all team members across its 23 properties in Australia and New Zealand. 
READ MORE: Bruce Willis' wife Emma working with dementia specialist
The goal is to make every Hilton property in the region an LGBTQIA+ inclusive space, which is so important to queer travellers like Rose herself, who has faced bigotry while travelling.
Rose has travelled the world filming movies like John Wick: Chapter 2 and Pitch Perfect 3, but there are certain places where she doesn't feel free to be her authentic self.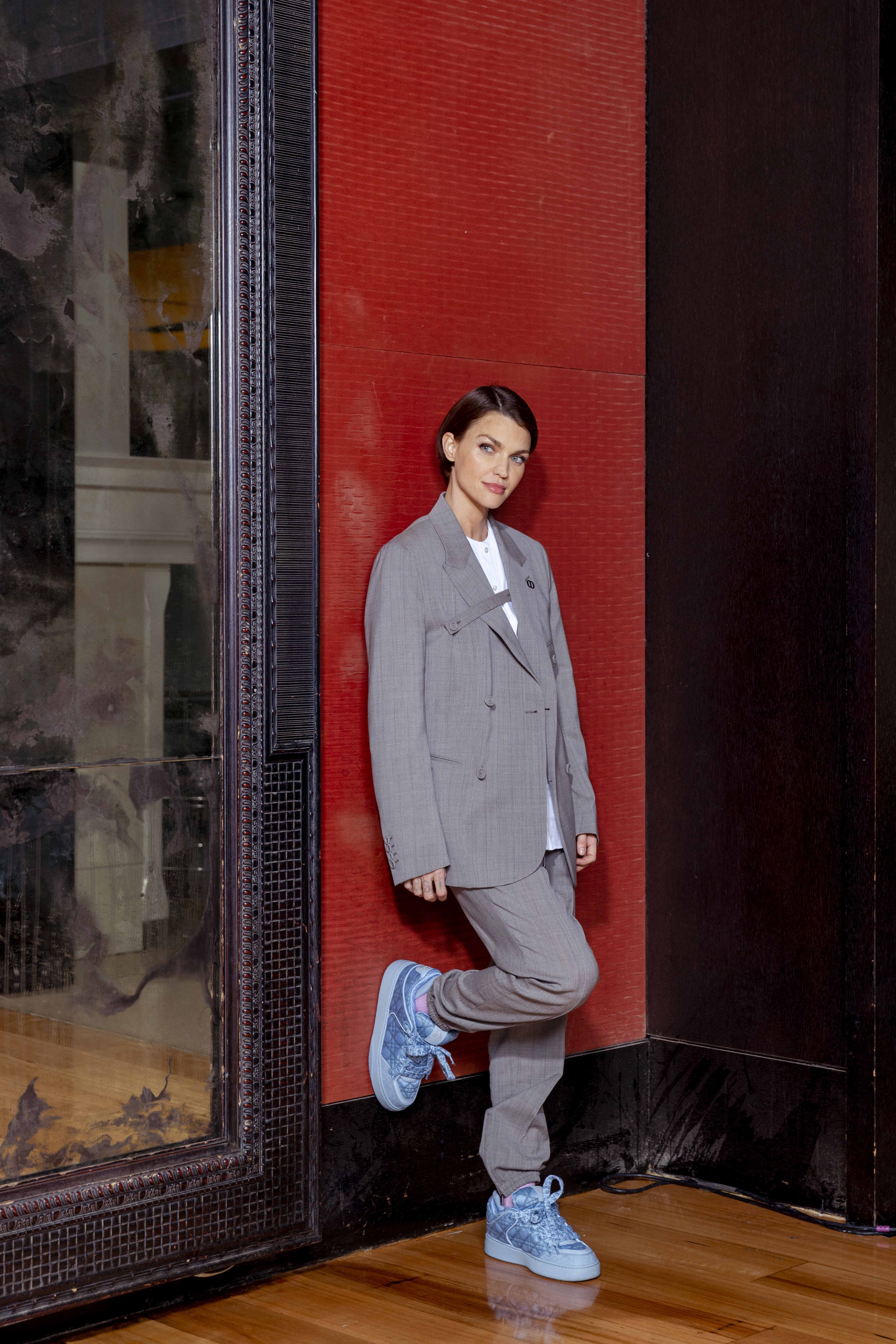 "There have been places even in America that I've felt quite uncomfortable, in and outside of places that I'm staying," she says of her own experiences.
"I'm not a martyr in the way that I also do respect that cultures are different. When I went to Africa, it's not like I was trying to promote my identity. There's nothing for me there. 
"But it does hinder the experience in a way because there's a fear, there's an underlying fear of what might happen because everybody does know who I am."
At the same time, she's been surprised by how supportive and accepting some destinations are, like Tel Aviv in Israel and Australia is more accepting than ever.
For a daily dose of 9Honey, subscribe to our newsletter here