Pop megastar Rihanna has confirmed she is pregnant after gracing the stage at the 2023 Super Bowl half-time show, marking her first live performance in five years.
The Shutup and Drive singer, 34, stole the show during the break between the Philadelphia Eagles' clash against the Kansas City Chiefs, performing a medley of her greatest hits.
The performance had plenty of people talking, with Rihanna appearing to reveal a growing baby bump in a form-fitting red body suit and a red jumpsuit; she strategically left the zip undone at her hips.
People has now confirmed the star is pregnant with her second child, making her the first pregnant woman to star in a Super Bowl Halftime show in history.
Watch the clip above.
READ MORE: Megan Fox hints at split from fiancé Machine Gun Kelly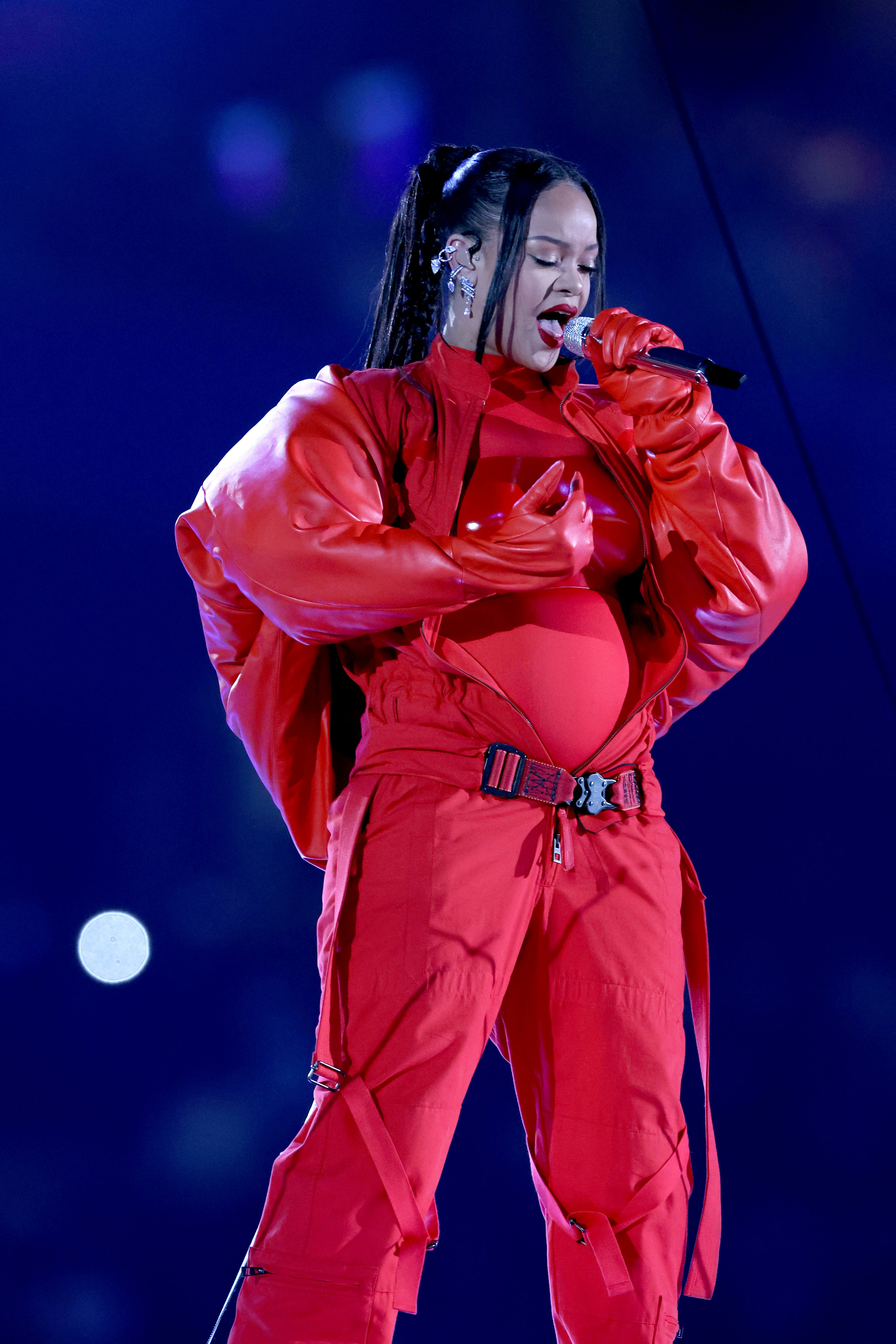 READ MORE: Eminem stunt double killed while crossing street
This will be the second child for Rihanna and rapper ASAP Rocky, who welcomed a son in May 2022.
The pregnancy news, confirmed by the singer's rep, has delighted fans, who had noticed the singer touching and cradling her belly during her performance.
Afterwards, social media blew up with clips of Rihanna, where her protruding belly and minimal dance moves became the sole focus for many fans.
https://twitter.com/MickeyNotMouse/status/1624948587351121922
Rihanna kicked her performance off on a hanging stage with the song Bitch Better Have My Money, as dozens of performers dressed in white hoodies danced alongside her.
Among her fan-favourite hits performed during the half-time show were her collaborations with Calvin Harris including We Found Love, Umbrella and Diamonds.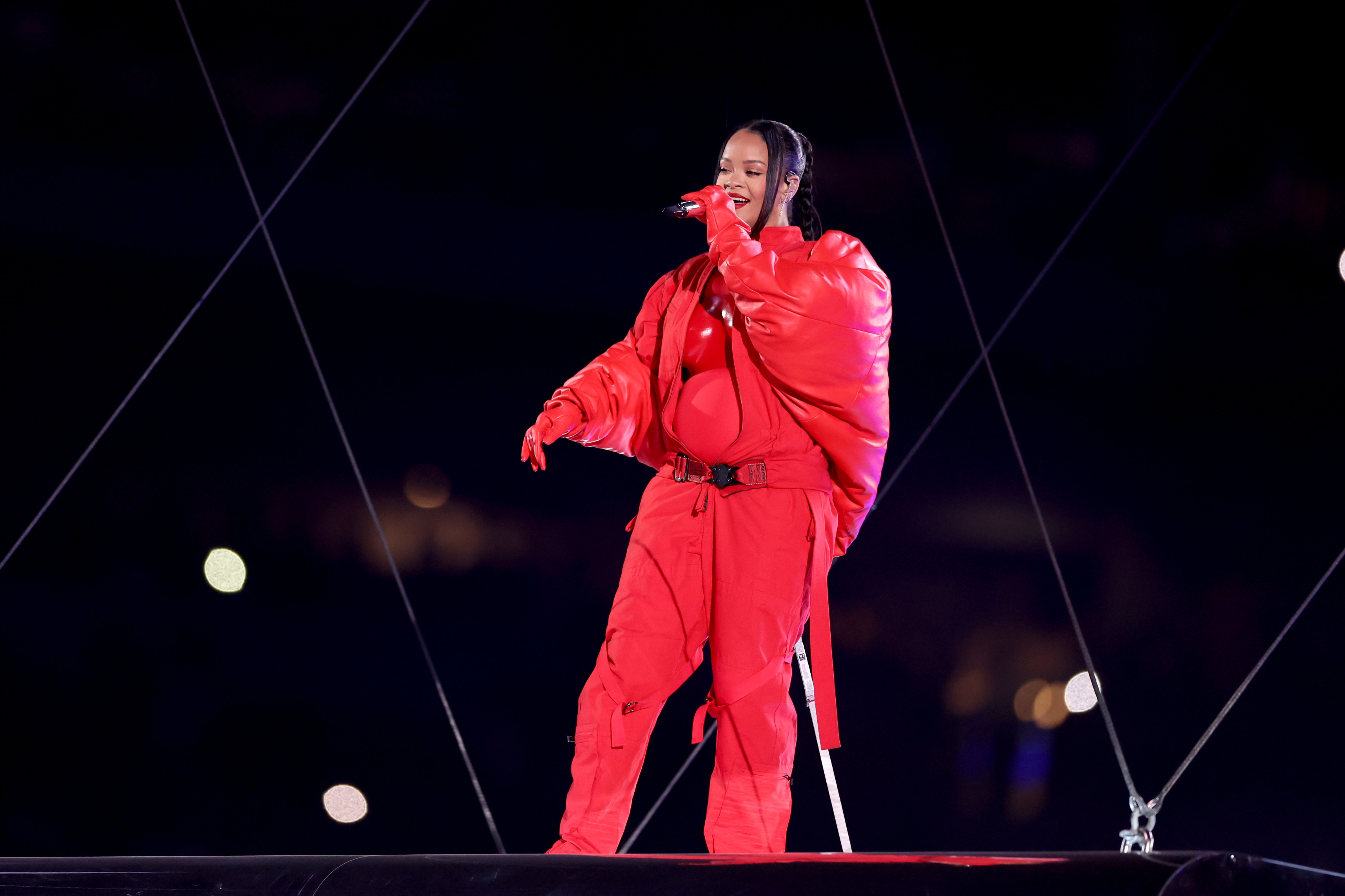 Rihanna last performed live in January 2018 and hasn't released a new album since 2016, after the release of Anti.
The musician has instead focussed on her successful makeup line and welcomed a son in May 2022 with her partner, rapper A$AP Rocky.
She recently credited motherhood as giving her the confidence to perform at one of sport's biggest events.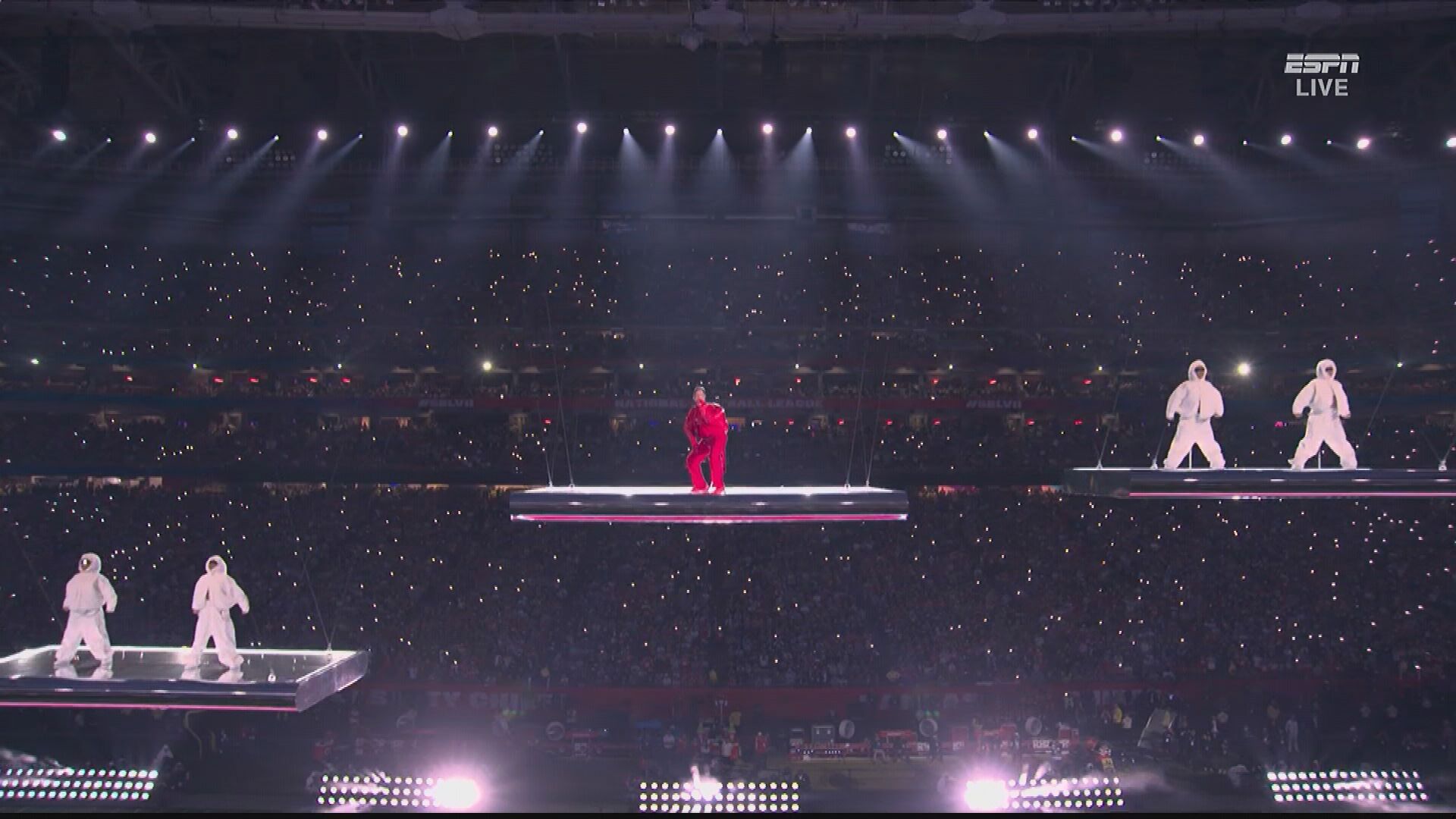 At a press conference this week ahead of the show, she told Apple Music's Nadeska Alexis the invitation came three months after her son's birth last May.
"I was like, 'You sure? I'm three months postpartum. Should I be making major decisions like this right now? I might regret this'," she joked, before adding motherhood also gave her the confidence to say yes.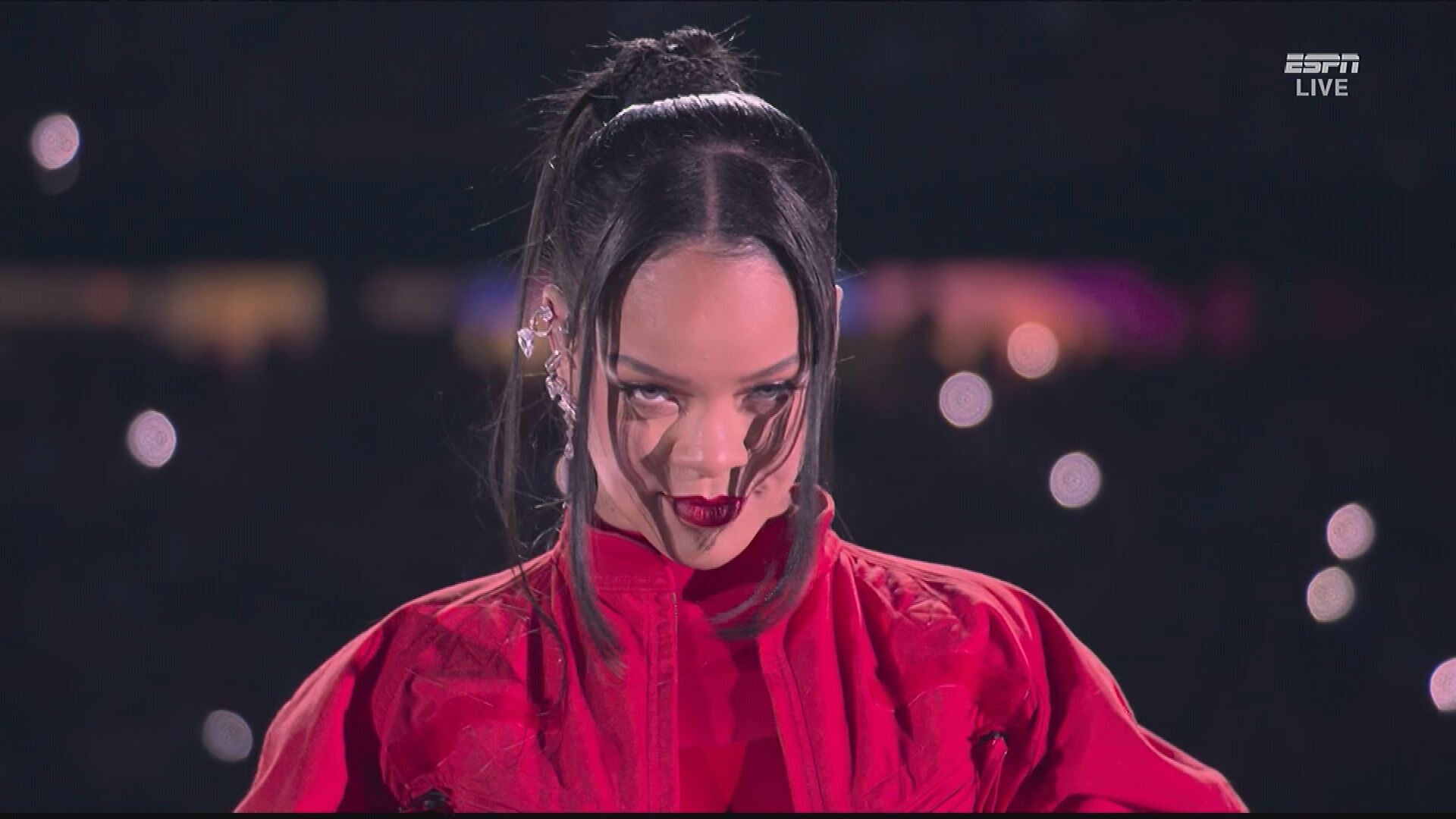 "When you become a mum, there's something that just happens where you feel like you can take on the world," Rihanna added.
"You can do anything, and the Super Bowl is one of the biggest stages in the world.
"So, as scary as that was, there's something exhilarating about the challenge of it all."
READ MORE: Super fans drove hours to meet Logan Paul and KSI in Sydney
For a daily dose of 9Honey, subscribe to our newsletter here