Ellen DeGeneres and Portia de Rossi have renewed their wedding vows in a romantic at-home ceremony and their good friend Kris Jenner was the officiant.
In a double celebration, the couple exchanged 'I do's' again in front of their loved ones on the Aussie actress' milestone 50th birthday.
But as it turns out, the nuptials came as a surprise to the former talk show host.
READ MORE: Lisa Marie Presley opposed mum Priscilla's $1.2 million salary from Elvis's trust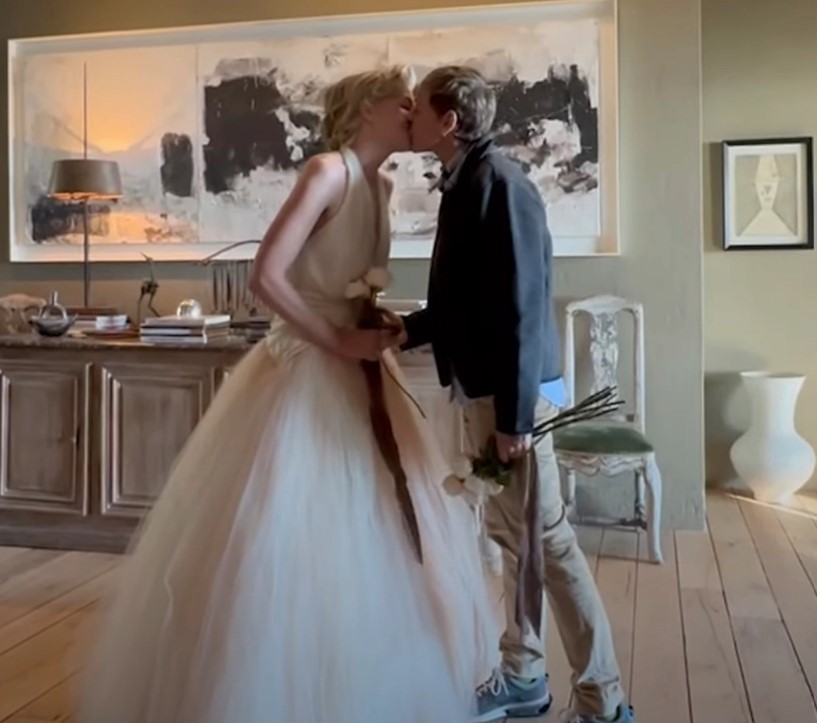 "Portia surprised me at her birthday party by renewing our vows," DeGeneres, 65, wrote on Instagram alongside a sweet video of the event. She also shared more footage on YouTube.
"Thank you @KrisJenner for officiating and @BrandiCarlile for performing, and Portia for being the greatest gift to me, even on your birthday."
The celebration was held inside the couple's new $US70 million ($98 million) home in Santa Barbara, California, which was reminiscent of their first wedding in 2008 where they married in the backyard of their home in LA.
READ MORE: Jessica Simpson reveals secret romance with 'massive movie star'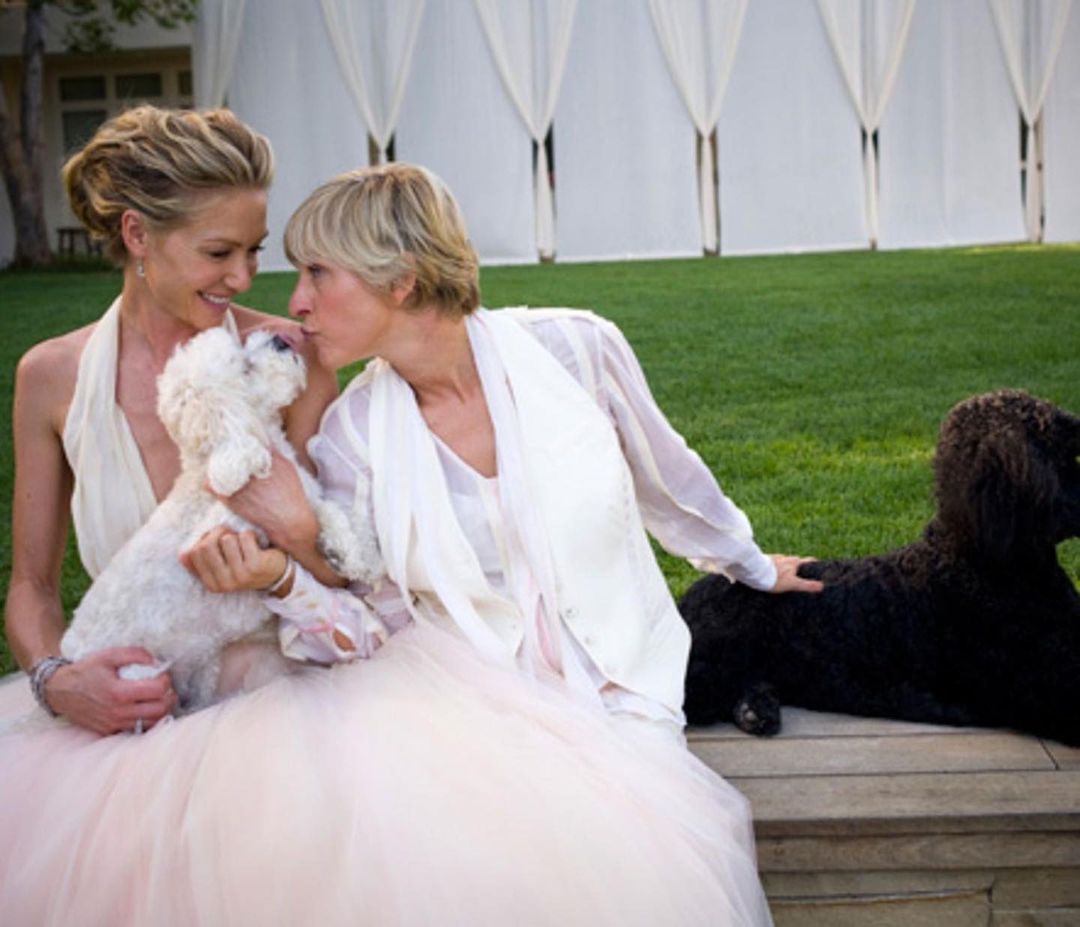 Just like that ceremony, Portia walked through their home in the same billowing Zac Posen wedding dress she wore almost 15 years ago.
In the video shared on Instagram, the Ally McBeal alum could be seen carrying a bouquet of white roses as she made her way to an unsuspecting DeGeneres.
"Surprise!" she joked. "You don't have to say anything at all but when I was thinking about what would make my birthday really special, apart from being with family and friends, it was reminding you that you're the most important thing in the world to me."
READ MORE: Sam Neill calls out 'disgraceful' scammers 'exploiting' his followers
"I feel like we're on a new journey … We're setting down finally, planting roots and taking better care of ourselves and each other than ever before. I'm so excited about the future where we get to do whatever the hell we want for the rest of our lives."
The shocks kept coming for DeGeneres when Jenner took her place at the front of the room to officiate.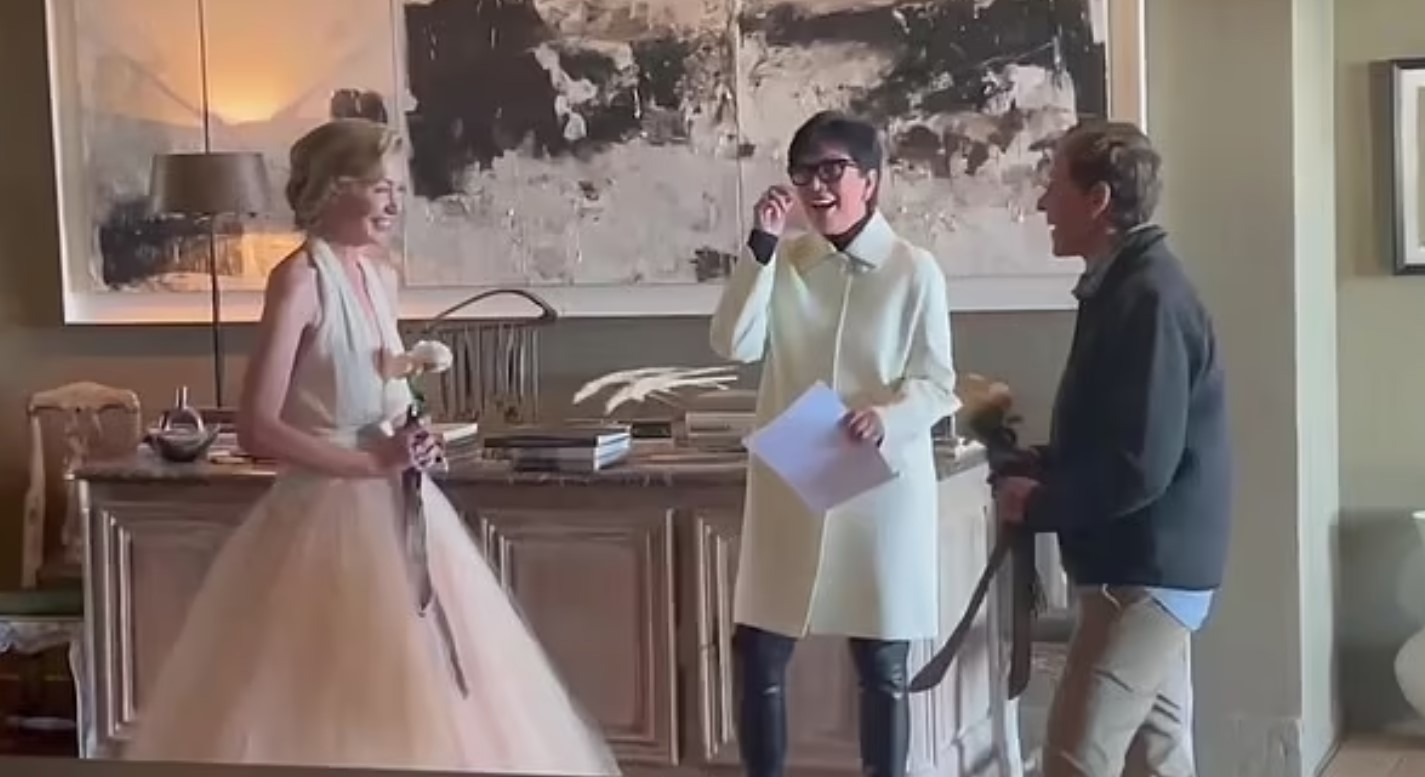 "Welcome to Portia's birthday party and to the newest home of one of my favourite couples, two of my [best friends] and the record holders for the most homes ever purchased in one city," said Jenner, referring to the 24 houses in 18 years that the couple have lived.
"These two are couple's goals and continue to amaze me with how cute they are together, a match made in heaven. Two peas in a pod. Their love and commitment to one another is amazing and it makes me so happy that they have each other to love and cherish and grow old with."
For a daily dose of 9Honey, subscribe to our newsletter here.