Pamela Anderson's son, Brandon Thomas Lee, has expressed his disgust at the way his famous mother was exploited in the '90s.
Chatting to entertainment site Extra during the premiere of Anderson's new Netflix doco, Pamela: A Love Story, Brandon, 26, revealed the Baywatch alum only receives $US4000 ($5500) in residuals annually from the show because of some bad deals she was forced to make in the past.
"When I go back and I even look at past deals and residual checks, people would be shocked to find out how people really took advantage of her," said Brandon, whose father is Mötley Crüe drummer Tommy Lee.
READ MORE: All the biggest bombshells from Pamela Anderson's memoir Love, Pamela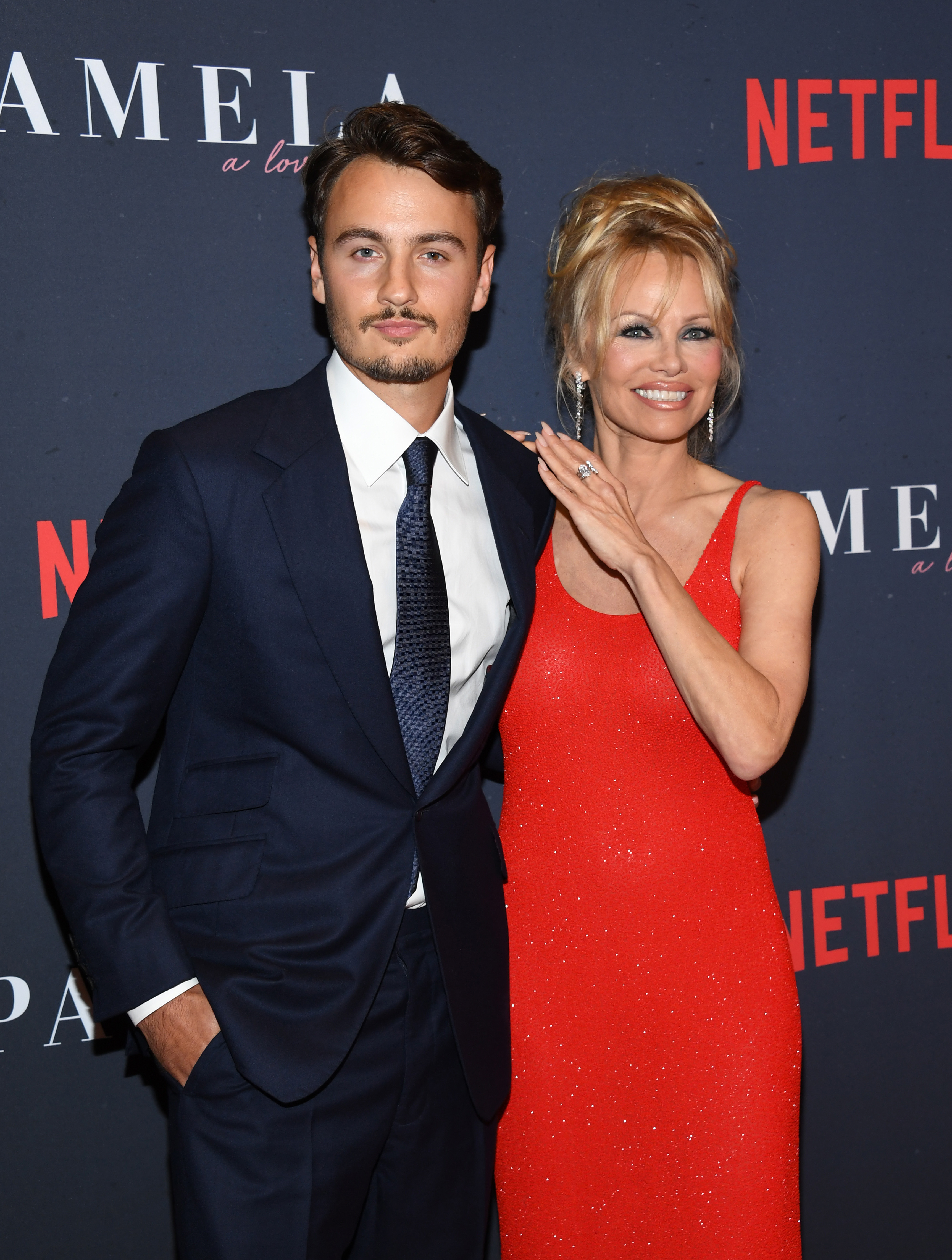 READ MORE: Priscilla breaks silence amid legal battle with granddaughter
Brandon described his mother at the time as "a young girl making a bad deal on a big show and she was the biggest star at the time", and said it was criminal she was exploited in that way. The actress played the role of lifeguard C.J. Parker in the hit series from 1992 to 1997. 
"A lot of people made a lot of money off that, people are going to have to have their day when we come knocking … when she makes $4,000 a year off of Baywatch? That's a crime," he said. 
READ MORE: 5 things to know about Pamela Anderson and Tommy Lee's son Brandon Lee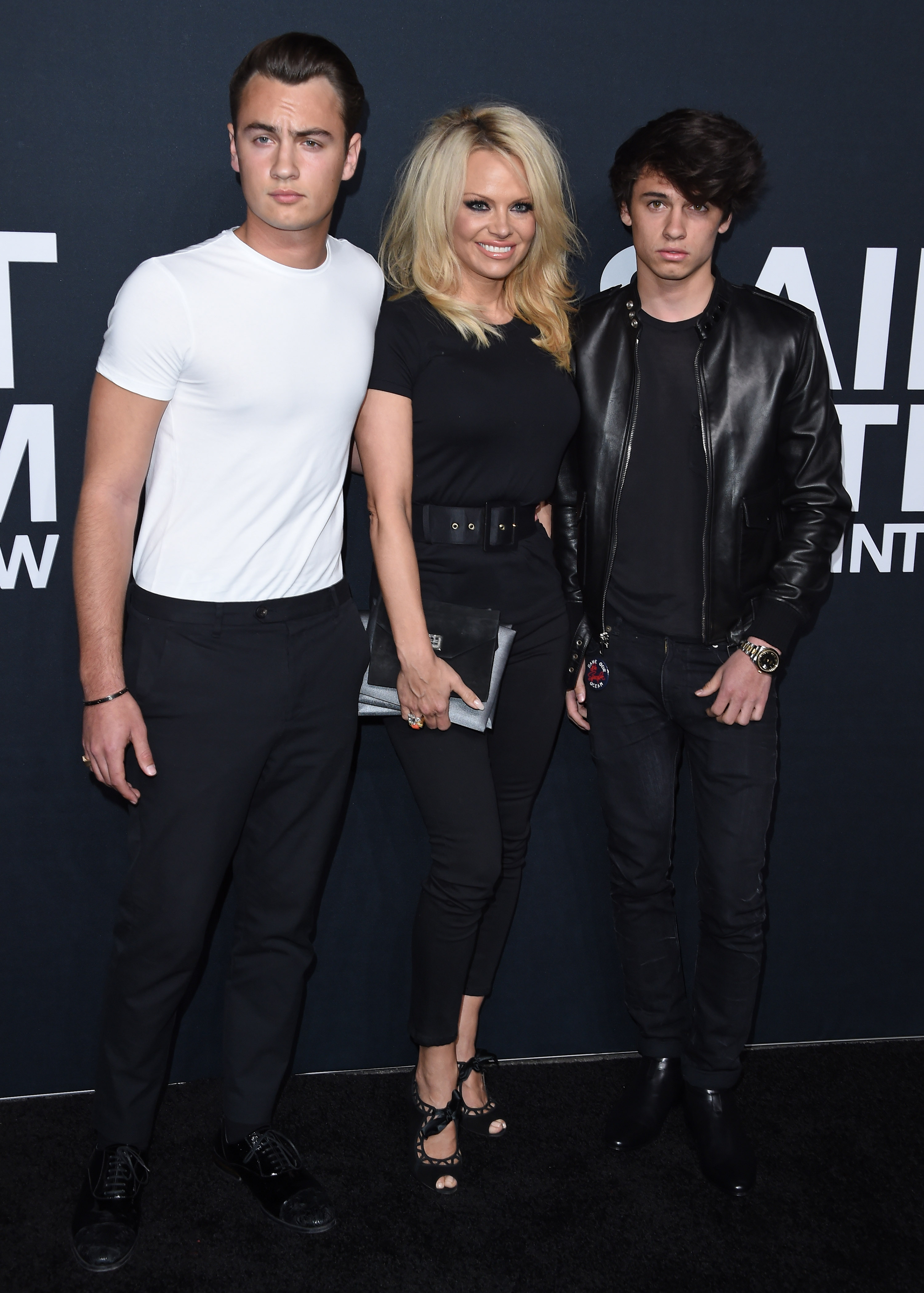 In the Netflix doco, Brandon also wished that his mother made money off her sex tape with his rocker dad. The video the couple filmed when they were on their honeymoon back in 1995 was stolen and leaked to the public, which Brandon said basically ruined his mother's life and career. 
"She would've made millions of dollars if she just would have signed a piece of paper. Instead, she sat back with nothing and watched her career fizzle into thin air. She was in debt most of her life," he said in the doco, which he helped produce.
READ MORE: Ozzy Osbourne's heartbreaking statement after spine injury
Adds brother Dylan Jagger Lee, 25: "Things would have been different if she had made money on that tape," he says on camera. "But people made millions of dollars and she was like 'no' because she 100 percent cared about her family being OK and me being OK."
In the Netflix series, Brandon and Dlyan also recalled the mean comments their peers made over the years about their parents' sex tape and how they would get super defensive about it.
READ MORE: Kyle Sandilands reveals heartbreaking reason he doesn't drink alcohol
"When I was a kid, I always thought that everyone knew things about me and my family that they really shouldn't have known, and everyone had this dirty little secret about my family," Brandon said.
"I remember in school if anyone brought up my mum I would just fight. I was very quick to flush with anger."
For a daily dose of 9Honey, subscribe to our newsletter here.