Backstreet Boys star Nick Carter has opened up about having to perform one day after his brother Aaron Carter died.
Nick, 42, said "it was tough to get up on stage" in London the night after his younger brother was found dead in his California home aged 34.
"It was very emotional for me, having my guys with me," Nick told Extra, referring to his bandmates. "There's the old saying, 'The show must go on,' that's been with us for years, but that night, I didn't know what to expect."
Watch the video above.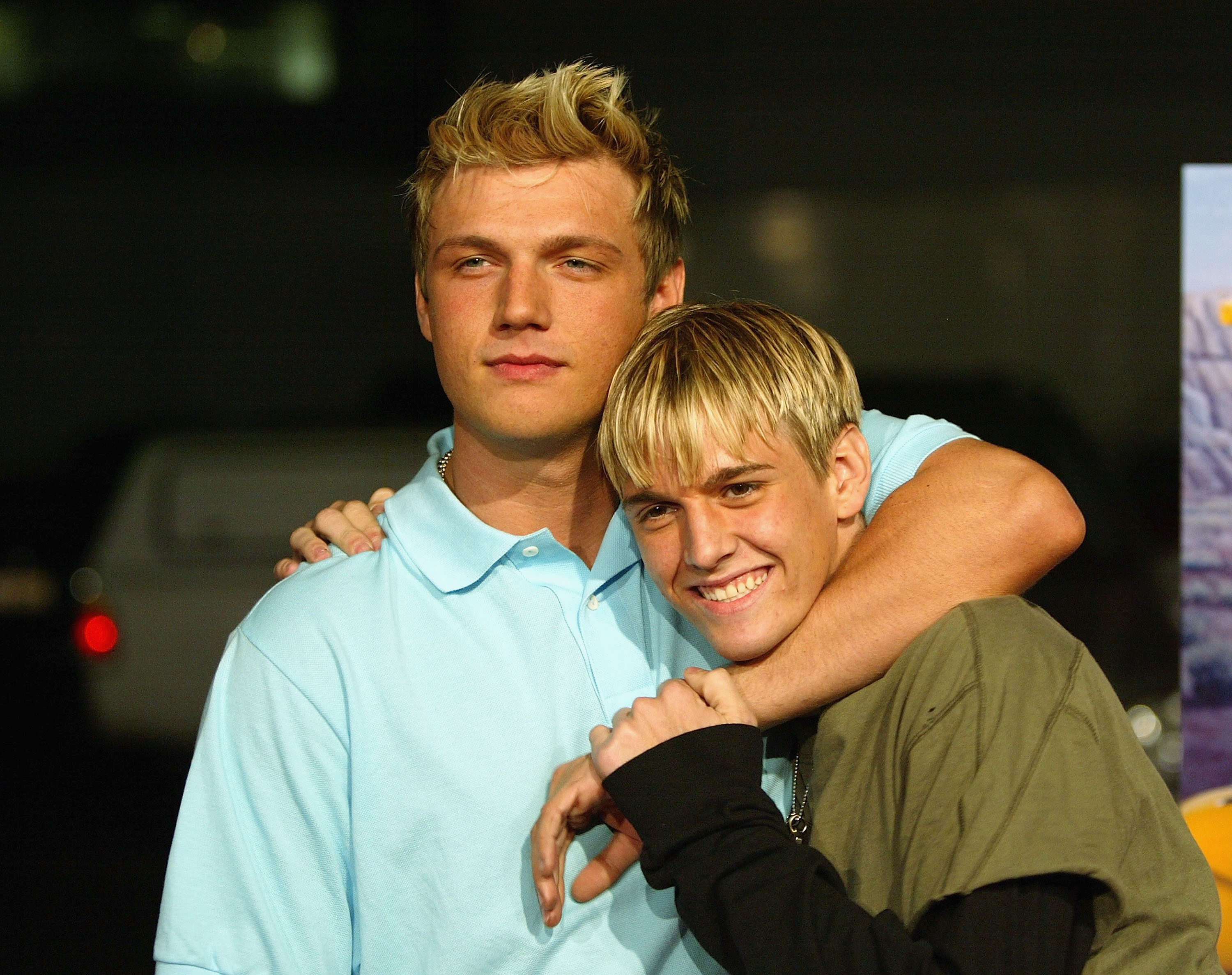 READ MORE: Why Rachel decided to be a surrogate despite never wanting children of her own
"I didn't know what was going to come from it, getting on that stage. Getting the reaction from the fans, it was definitely comforting, and it meant a lot to me," he continued.
Aaron died on November 5, and one day later, Nick, with the Backstreet Boys, had to perform in front of thousands of fans in London.
During the concert, Nick was visibly emotional, and broke down in tears when the band paid tribute to Aaron by playing No Place as photos of the sibling duo played on a screen.
READ MORE: The explosive romance that 'shattered' Kylie Minogue's image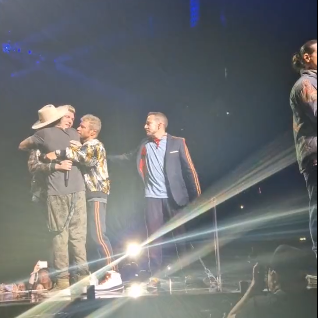 Bandmates A.J. McLean, Brian Littrell and Howie Dorough comforted a sobbing Nick on stage, while Kevin Richardson addressed the crowd.
"Tonight we've got heavy hearts because we lost one of our family members yesterday, and we just wanted to find a moment in our show to recognise him," Richardson said.
"Nick's little brother, Aaron Carter, passed away yesterday. He's part of our family," Richardson continued.
Nick himself didn't speak at the concert that night, though he did share an emotional message to Instagram hours before taking to the stage.
READ MORE: 'Did me dirty': Aussie tattooist reveals 'worst' celebrity client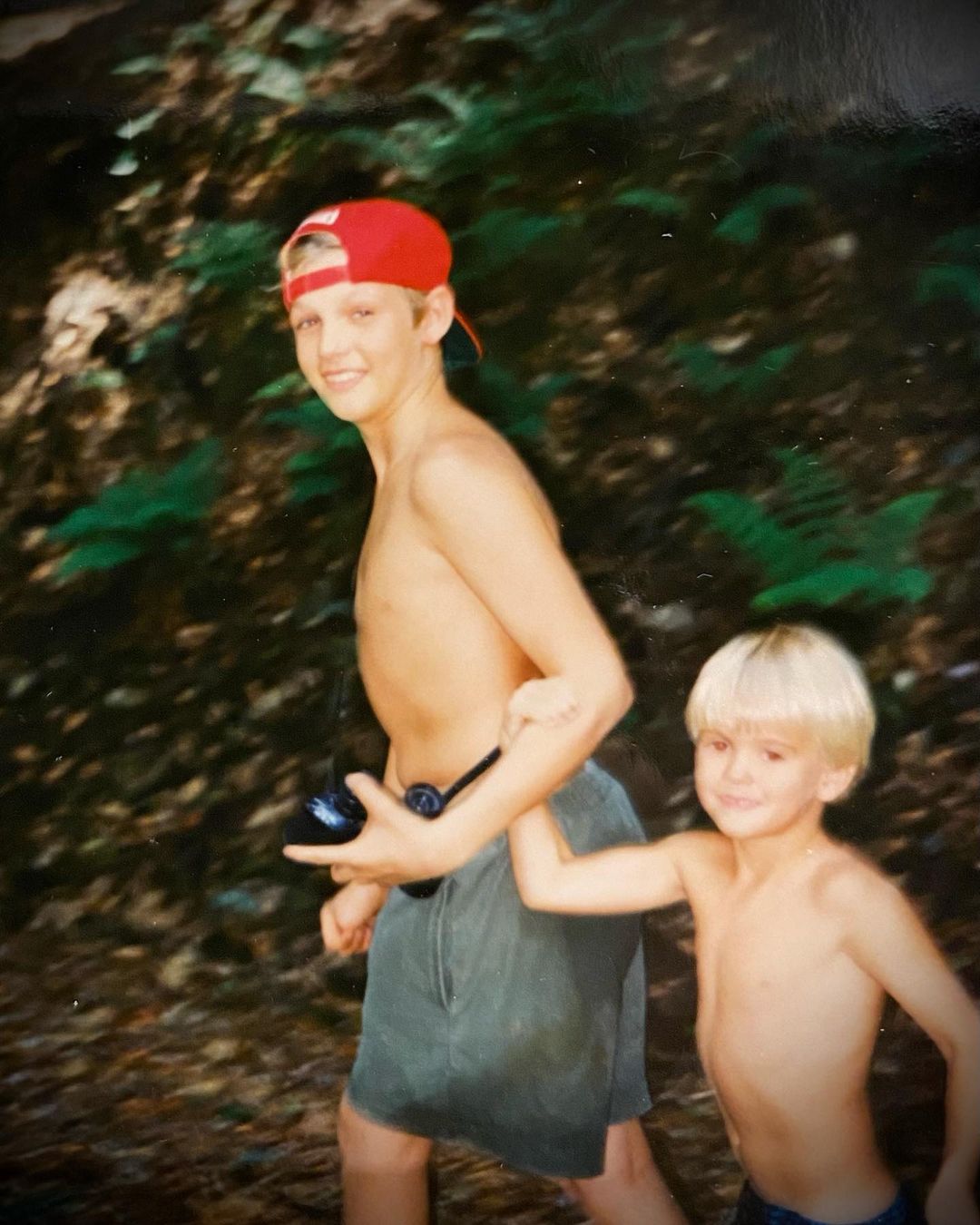 For a daily dose of 9Honey, subscribe to our newsletter here.
"My heart is broken. Even though my brother and I have had a complicated relationship, my love for him has never ever faded," Nick wrote alongside a series of photos from the duo's childhood.
"I have always held on to the hope that he would somehow, someday want to walk a healthy path and eventually find the help that he so desperately needed. Sometimes we want to blame someone or something for a loss, but the truth is that addiction and mental illness is the real villain here."
Aaron and Nick's relationship had suffered in recent years as Aaron battled drug abuse and mental health issues.
No cause of death has been given at this stage, and Aaron's family reportedly plans to spread his ashes in the Florida Keys in the American spring.
If you, or someone you know, would like to talk to someone confidentially about addiction, contact Lifeline on 13 11 14 or visit Reach Out. In an emergency, call 000.