Leonardo DiCaprio is not dating 19-year-old model Eden Polani, multiple sources close to the actor have claimed, following age-gap backlash the rumoured couple faced after a photo of them looking cosy at a party spread online.
"Leo and Eden just so happened to have been seated next to each other at the party, and were hanging in the same group," a source connected to the 48-year-old actor told People.
"Just because Leo might be talking to or sitting with a girl doesn't mean he's dating her."
READ MORE: Reality TV stars mourn death of son after cancer battle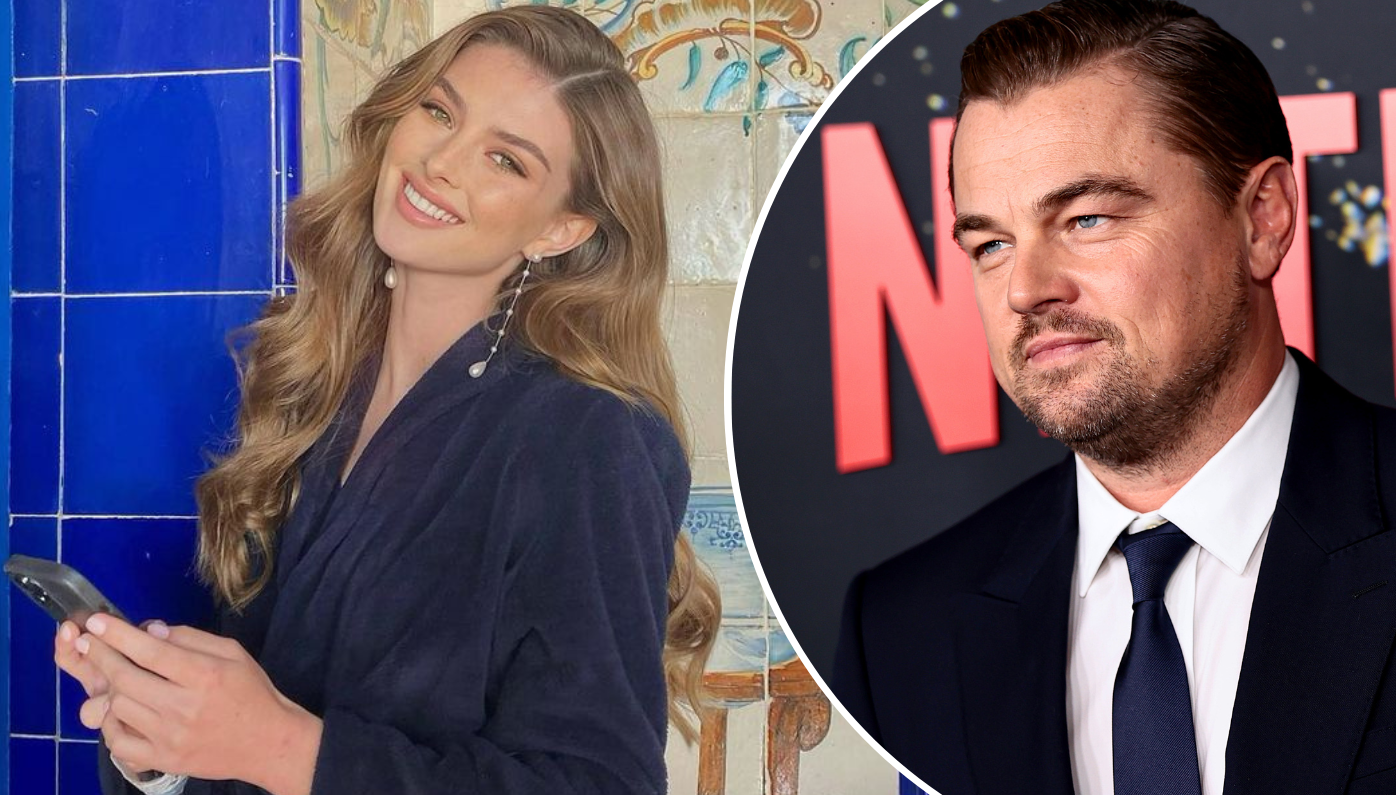 Another source told Page Six there is "zero truth" to the dating rumours between Polani and the Wolf of Wall Street star.
"He was seated next to [Polani] at a music party, along with many other people," the insider told the outlet. "It's just silly. Leo clearly can't be dating every single person that [he's] in a room with."
Earlier this week, DiCaprio and Paris-based model Polani sparked dating rumours after a photo of them seated together at an album release party in Los Angeles last month surfaced.
Social media users were quick to critique the since-denied romance, considering the fact that Polani was born six years after DiCaprio's most famous film, Titanic, was released.
READ MORE: Robbie Williams' dad rushed to hospital after horrific fall
https://twitter.com/noname_kat/status/1622479007198629890https://twitter.com/RohitaKadambi/status/1622483357195173888https://twitter.com/aishaelaitmohr/status/1622987767985717250
And, amid the backlash, Polani seemingly deleted her Instagram account, per multiple sources, however has since reactivated the account.
"Kate Winslet was 22 when she was nominated for an Oscar for Titanic. Which is 3 years older than Leonardo DiCaprio's current girlfriend," one Twitter user pointed out, referring of course to the 1993 film.
One user noted that Polani was in high school just two years ago amid the pandemic, writing: "Leonardo DiCaprio's girlfriend is so young her high school experience was interrupted by COVID-19."
Another Twitter user joked that the world's oldest dog, 30-year-old Bobi, is even older than DiCaprio's latest rumoured fling.
"There's a dog now who's older than Leonardo DiCaprio's girlfriend. Let that sink in for a moment," they mused.
READ MORE: Madonna claims 'ageism', hits back at criticism of viral speech
https://twitter.com/Kathbum/status/1622555173452230656https://twitter.com/Cooperstreaming/status/1622827105808683008
Canadian comedian Katherine Ryan also joined the chorus of denouncers, labelling DiCaprio as "creepy" in a series of retweets about the now-denied romance.
"Not enough people are talking about Leonardo DiCaprio who is almost 50- and 'getting close' to a 19 year old teenage girl," read a tweet, to which Ryan commented: "This is literally all I've talked about for SEVEN YEARS."
She also wrote "Uh huh" alongside a separate tweet, which read: "The power dynamic of his age, his wealth, and his fame over a 19 year old girl is actually repulsive."
The 39-year-old comedian also said the rumoured romance, if true, is part of a "creepy pattern."
Of course, Ryan is referring to DiCaprio's infamous proclivity for dating women under 25, a reputation developed over the years with his ex-girlfriends including Gisele Bündchen, Nina Agdal, Bar Refaeli, Blake Lively and, more recently, Camila Morrone, all of whom he split from when they turned 25.
Morrone and DiCaprio split in August 2022 after four years of dating, two months after she turned 25.
Following their split, DiCaprio was linked to 23-year-old model Victoria Lamas, and 27-year-old model Gigi Hadid.
For a daily dose of 9Honey, subscribe to our newsletter here.