Ke Huy Quan has achieved his life's dream, winning an Oscar for his performance in Everything Everywhere All At Once.
The former child actor, 51, who was snubbed by Hollywood and experienced serious discrimination as an adult actor due to his Asian heritage, couldn't hold back the tears as he took to the stage after winning Best Supporting Actor.
"My journey started on a boat," he began. "I spent a year in a refugee camp and somehow, I ended up here on Hollywood's biggest stage."
LIVE UPDATES: Winners, surprises and biggest moments from the 2023 Oscars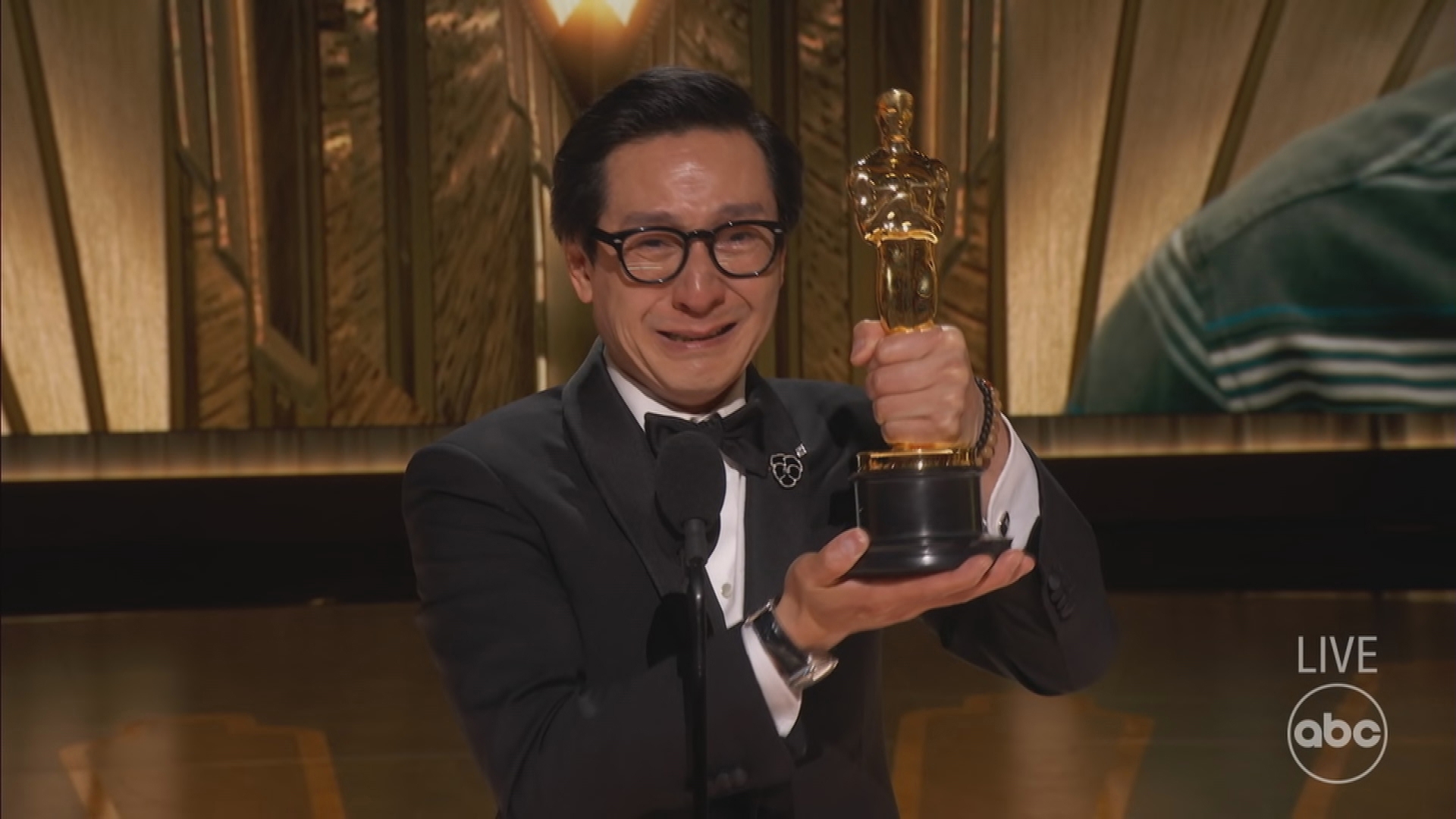 IN PICTURES: All the best looks from the 2023 Oscars red carpet
He continued, "They say stories like this only happen in the movies. I cannot believe it's happening to me! This – this is the American dream! Thank you so much."
Quan's win comes after a list of other phenomenal wins this awards season, which saw him win Best Supporting Actor at the Critics' Choice Movie Awards, Golden Globes, Screen Actors Guild Awards and the Satellite Awards.
Notably, the actor first made a spark in the acting world as a 12-year-old in Steven Spielberg's Indiana Jones and the Temple of Doom in 1984. He followed up with another megahit, the 1985 adventure film The Goonies.
Tonight, the actor not only experienced an epic Hollywood comeback, but also beat out impressive competition, including Judd Hirsch for The Fabelmans, and Brendan Gleeson and Barry Keoghan of The Banshees of Inisherin.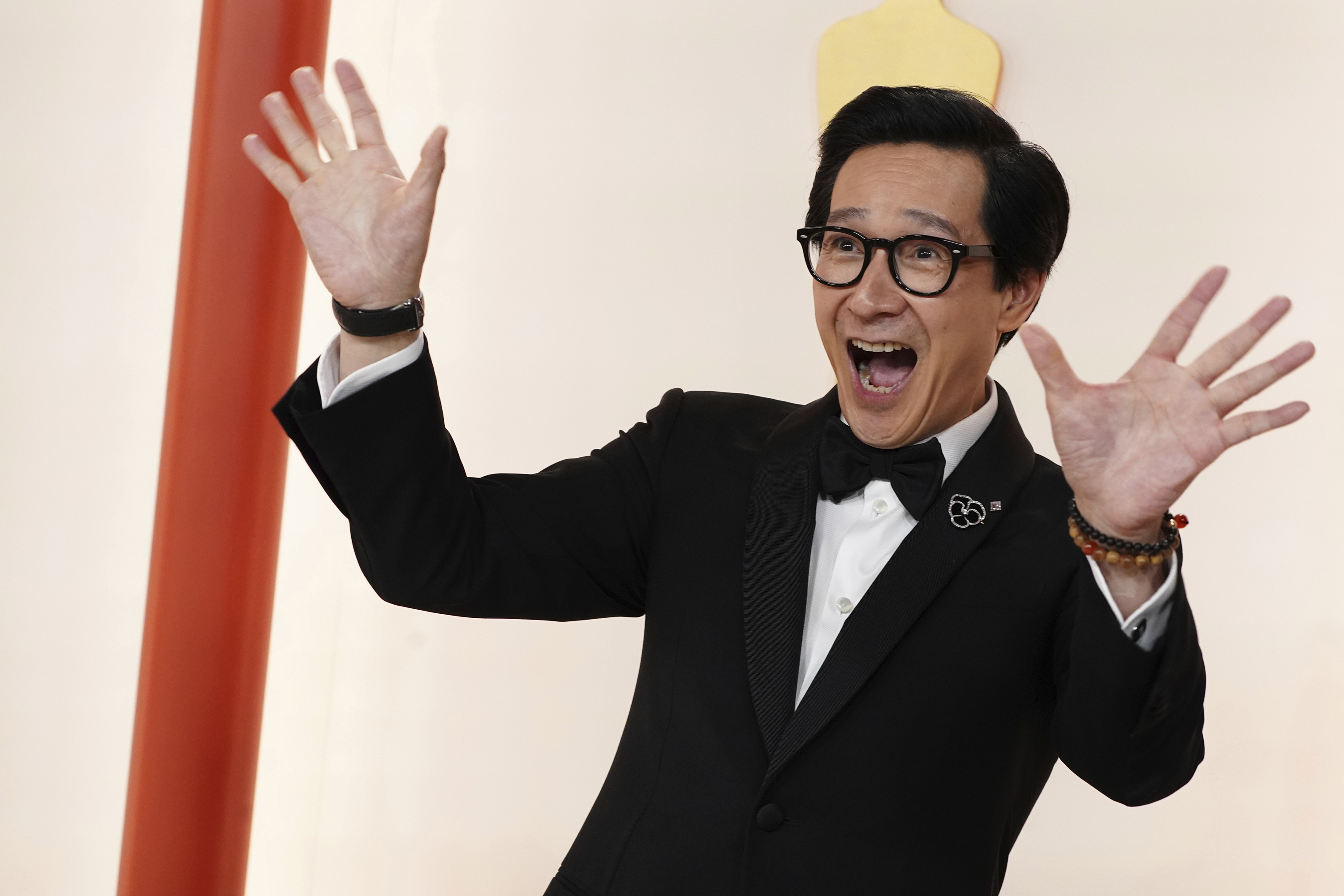 READ MORE: Full list of winners and nominees for the 2023 Oscars
At the beginning of his speech, Quan took the chance, as many winners do, to thank his mother.
"My mum is 84 years old. And she's at home watching. Mum! I just won an Oscar!" he marvelled.
He went on to thank the "love of my life", his wife, Echo.
"[She] told me that one day, one day, my time will come. Dreams are something you have to believe in. I almost gave up on mine. To all of you out there, please keep your dreams alive," the actor said, adding, "Thank you! Thank you so much for welcoming me back."
READ MORE: Why the Oscars' 'champagne' carpet is a logistical nightmare