Can you believe it's been 20 years since Benjamin Barry and Andie Anderson gave us all of the feels in How to Lose a Guy in 10 Days? Well, neither can its stars, Matthew McConaughey and Kate Hudson. 
The pair delighted fans of the 2003 movie when they reunited on Instagram Live this week to mark two decades since the rom-com premiered.
"I think it's so amazing," Hudson, 43, said in the reunion footage. "We got lucky to be in such a classic one, you know."
Watch the video above.
READ MORE: Harry Styles heckled by Beyoncé fans after Grammy win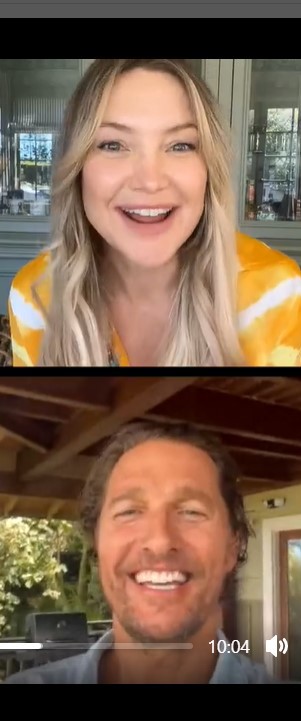 McConaughey, 53, puts the film's success down to its "mischievous" nature.
He plays an advertising executive, Benjamin, who bets he can make a woman fall in love with him in 10 days.
The only problem is, he chooses a journalist named Andie (played by Hudson) who's writing an experimental article on how she can make a man dump her in the same amount of time.
READ MORE: Ben Affleck roasted for looking bored at Grammys
"I always ask what it is and I know when I've been with people watching it, there's sort of a mischievous fun they're having," McConaughey said of the film. "It's sort of an interactive experience they're having."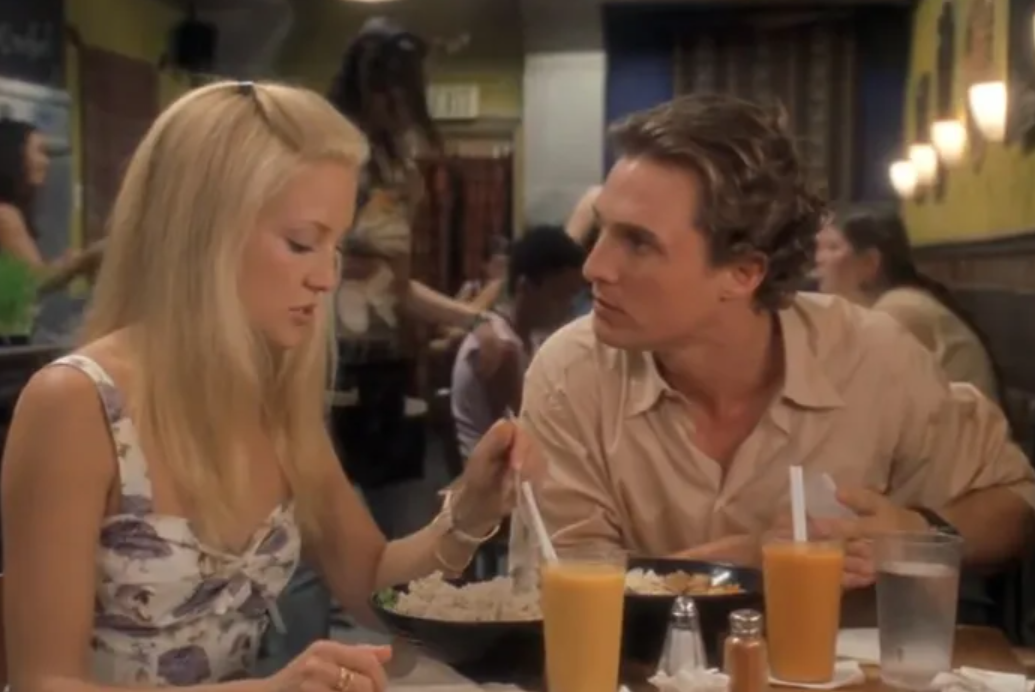 While many years have passed since the film was embraced by moviegoers worldwide, it appears to have attracted a new generation of fans thanks to its resurgence on TikTok.
"There's been this whole viral How to Lose a Guy moment and it's basically introduced our movie to an entirely new generation of young kids," Hudson said. "And all these younger kids are re-doing it or lip-syncing and doing moments for it."
Added McConaughey: "I have noticed, now that you bring it up. A younger generation comes up and they're like, 'We just watched your movie for the fifth time' and it's very current to them." 
READ MORE: Why Will Smith dropped out of Grammys hip-hop tribute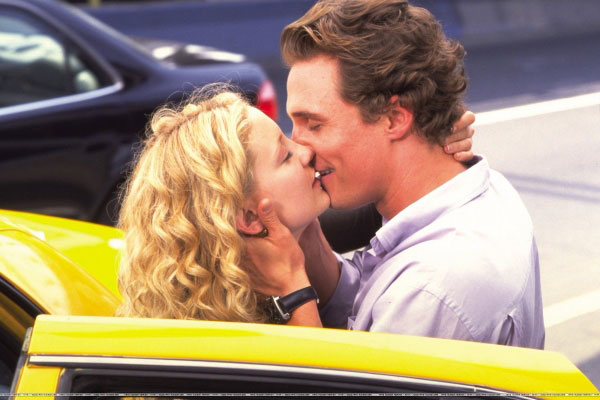 READ MORE: How Harry Potter fans can get their hands on franchise's latest release
The Instagram reunion also allowed fans to ask the pair questions about the movie – and one recurring question was what it was like to kiss for Hudson to kiss McConaughey onscreen.
"When you're kissing anyone in a movie, it's professional. We're actually trying to create something that evokes something in a certain way that might not exactly be the way you would necessarily do it in real life," Hudson said. "But, in respect to our now-partners, we do kiss nicely. It was always a very nice kiss."
"I would have to agree with you," McConaughey added.
For a daily dose of 9Honey, subscribe to our newsletter here.