Jay Leno is recovering from serious injuries after a shocking motorcycle crash he kept secret from the public for over a week.
The comedian revealed that he sustained multiple broken bones in a new interview, but the 72-year-old reassured fans that he's "OK".
"Just last week, I got knocked off my motorcycle. So I've got a broken collarbone. I've got two broken ribs. I've got two cracked kneecaps," Leno told the Las Vegas Review-Journal.
READ MORE: Kate Walsh reveals how she met her Australian fiancé
He explained that he was working on a vintage motorcycle when he suddenly realised he could smell leaking petrol and pulled into a parking lot to check the vehicle.
"Unbeknownst to me, some guy had a wire strung across the parking lot but with no flag hanging from it… I didn't see it until it was too late," Leno said. 
"It just clotheslined me and, boom, knocked me off the bike."
READ MORE: Game of Thrones actress settles Marilyn Manson sex abuse lawsuit
The fall left him with brutal injuries but he chose to keep it a secret from the public, as just two months prior another shocking accident sent Leno to hospital with second-degree burns.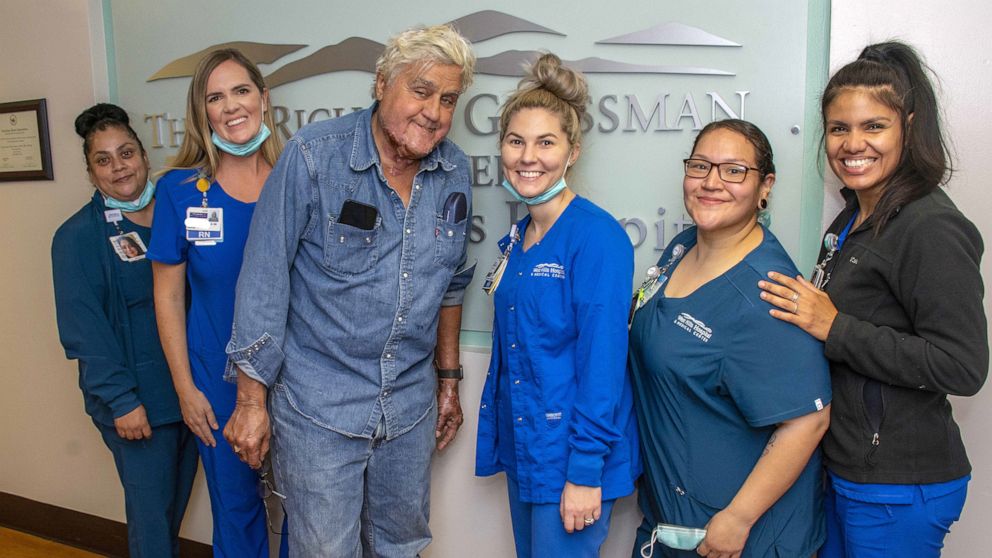 In November, a fire broke out at his Los Angeles home while he was repairing the fuel line on another vintage vehicle, that time a 1907 White Steam Car.
The fire, which erupted in Leno's garage, left the 72-year-old with serious burns to his upper body and face and was covered extensively by US and global media.
READ MORE: Major surgery for Geordie Shore star's model wife
Leno confessed that he kept his latest injuries a secret as he didn't want to deal with the media interest again.
He quipped that after "getting burned up" and then suffering a second accident so soon after, he wanted to "keep [his] head down" for a while.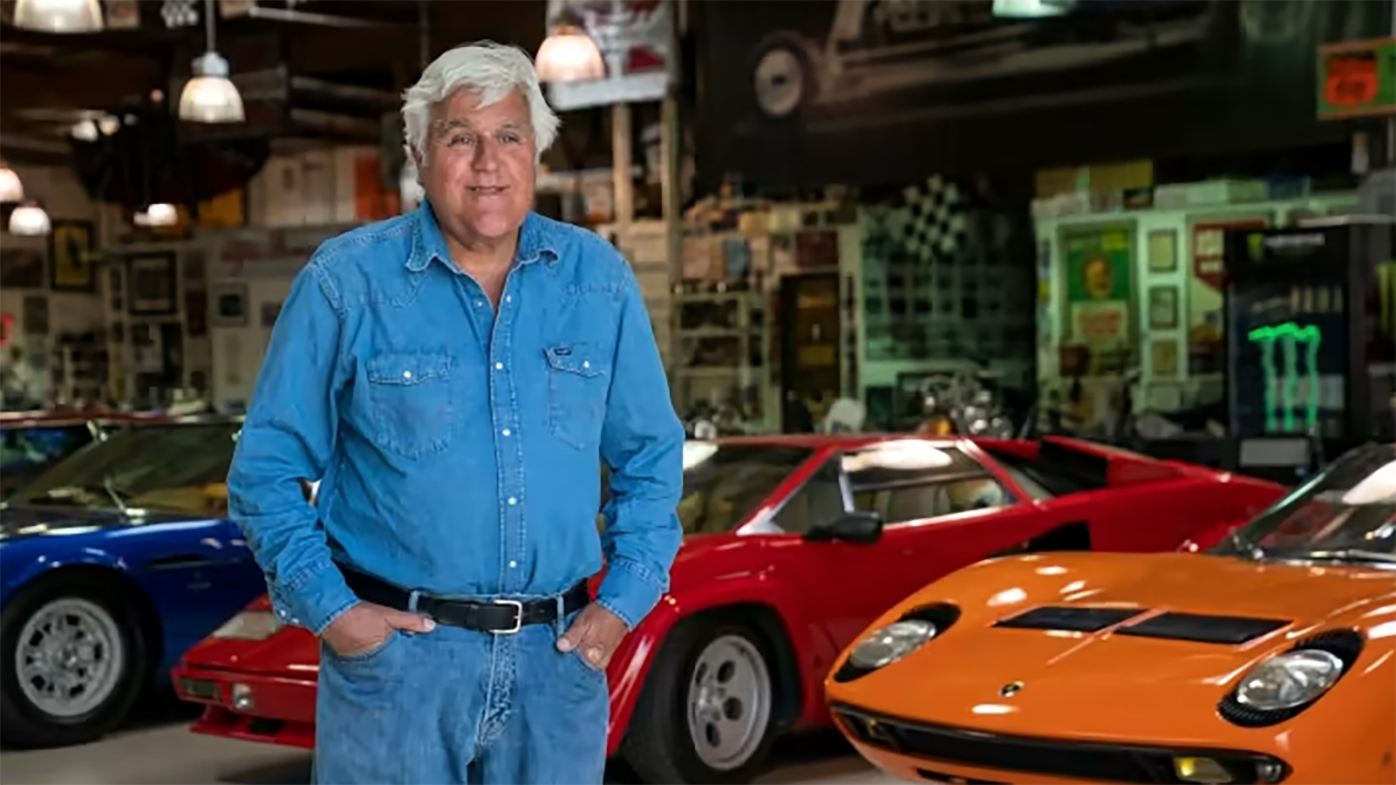 Following the fire, Leno was treated for burns across his face, neck, chest, hands and left arm.
"It felt exactly like my face was on fire. Maybe like the most intense sunburn you've ever had, that'd be fair to say," he told PEOPLE after the accident.
The comedian underwent two skin grafting surgeries, multiple sessions in hyperbaric chambers and was seen wearing bandages in the weeks after the incident.
His wife of 42 years, Mavis, was by his side throughout the ordeal and even slept beside him as he received treatment at The Grossman Centre in California.
For a daily dose of 9Honey, subscribe to our newsletter here.