Harry Styles has kicked off his Australian Love on Tour concerts in, er, Style. 
As if temperatures weren't already scorching enough around the country, the British singer came into town and further sent the mercury rising as he belted out hit after hit at HBF Park in Perth.
"Good evening Perth Australia," the 29-year-old greeted the crowd. "It's hot down here innit? Phew, a scorcher! Is everyone feeling alright? Are you drinking water? Did anyone bring hydration tablets?"
READ MORE: 'Brave & groundbreaking' former child star dies aged 54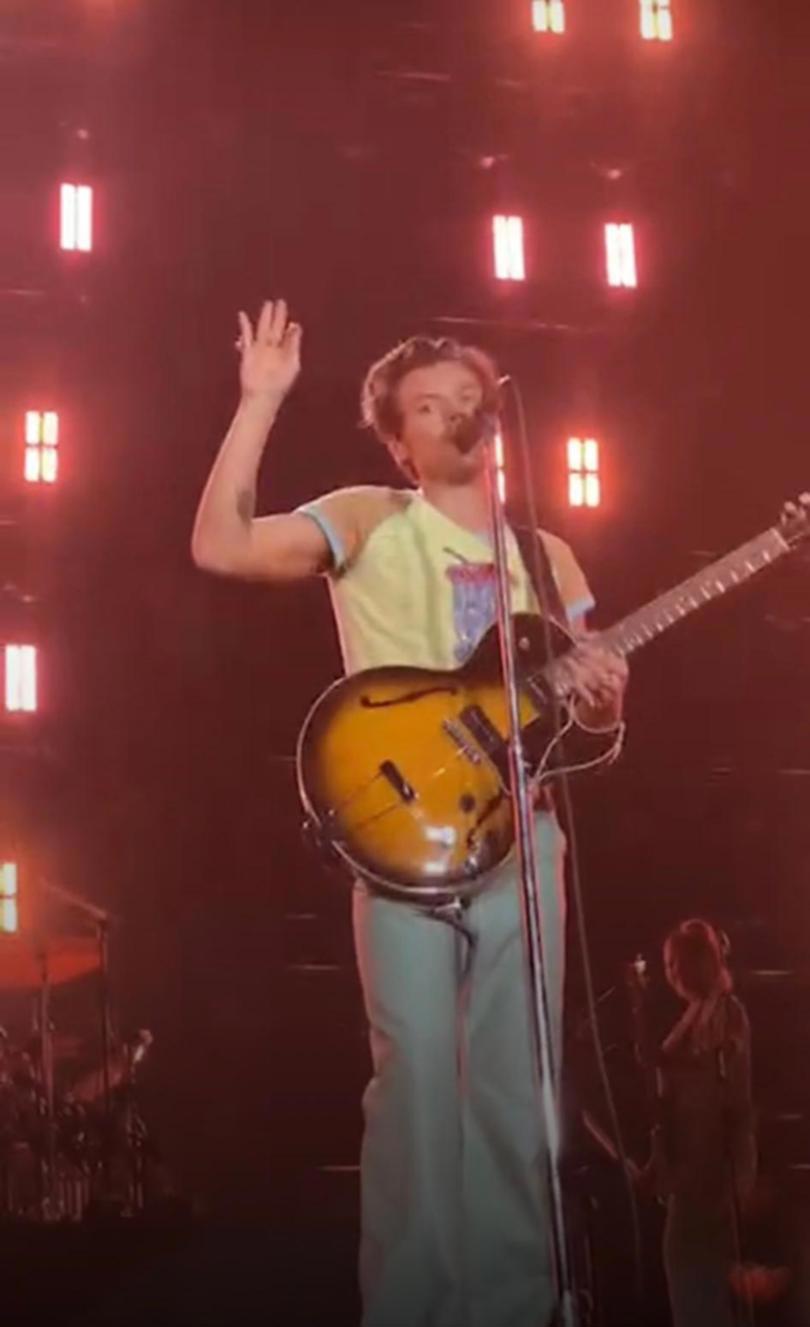 "Before we go any further my name is Harry. Thank you for spending this evening with us. My job tonight is to entertain you and I promise we will do our very best."
And he sure delivered on his promise with Styles adopting a beloved Aussie tradition: the shoey.
"This one of the most disgusting traditions I've ever witnessed," he playfully told the crowd before taking off his sneaker, filling it with water, and drinking from it on stage.
READ MORE: Law & Order star's wild final words revealed by close friend
https://www.tiktok.com/@addiekingg/video/7202247012576759083?referer_url=metro.co.uk%2F2023%2F02%2F20%2Fharry-styles-leaves-people-feeling-queasy-after-doing-a-shoey-18315878%2F&refer=embed&embed_source=121331973%2C71011722%2C120811592%2C120810756%3Bnull%3Bembed_blank&referer_video_id=7202247012576759083
"I feel like a different person. I feel ashamed of myself. It feels so personal. Such an intimate moment to be shared with so many people. I'll be discussing this with my therapist at length," he joked, post-shoey. 
READ MORE: Austin Butler reflects on 'bittersweet' BAFTA win for Elvis after Lisa Marie Presley's death
The One Direction alum also delighted screaming fans when he belted out Daryl Braithwaite's hit anthem Horses during the encore, after performing his hit song As It Was. Style previously said he is a fan of the classic song but no one knew he would perform it live. 
"I can feel the Aussie coursing through my veins," he said after singing the song. "You don't hear that song very much but when you get here, it's like catnip."
For a daily dose of 9Honey, subscribe to our newsletter here.