John Lennon and Yoko Ono are regarded as one of the most iconic couples of all time,
But tragically, due to a senseless murder by an obsessed Beatles fan in 1980, Lennon and Ono only spent a short 12 years together.
The Imagine legend and his Japanese-born artist wife met in 1966 at the height of The Beatles' fame.
READ MORE: Behind Marilyn Monroe's famous 'Happy Birthday Mr President' performance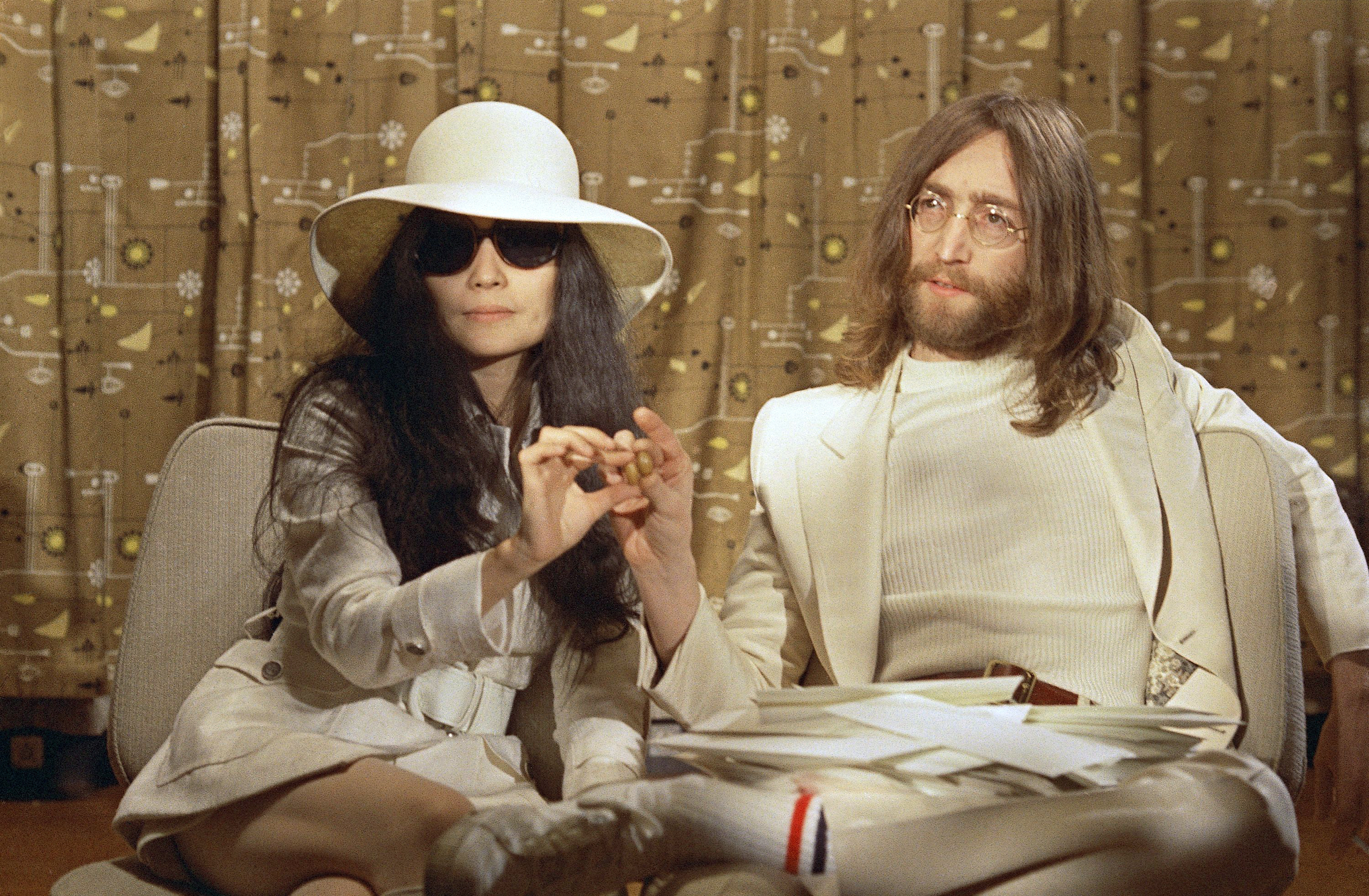 READ MORE: The heartbreaking story behind John Lennon and Yoko Ono's Rolling Stone cover
Their courtship and whirlwind romance was a controversial one, marred by feuding over Ono's supposed bad influence on the band's music and their anti-war activism work.
Lennon and Ono first locked eyes at the Indica Gallery in London, where she was preparing her conceptual art exhibit Unfinished Paintings.
Their connection was immediate and palpable. Though he was a world-famous musician beloved around the world, Lennon was transfixed by Ono – who was seven years his senior.
They married just three years later in 1969, one year before The Beatles officially disbanded in 1970.
At the end of The Beatles' run, Lennon and Ono had cemented themselves as vocal anti-war activists. As the Vietnam War raged on, the couple staged "Bed-ins", which were non-violent protests promoting peace during the conflict.
Lennon also pursued his solo career and wrote his first post-Beatles album alongside Ono in late 1970.
The following year, Lennon released his arguably most famous track, Imagine, which debuted at number one worldwide.
His next four albums were regarded as commercial flops. After this musical slump, Lennon and Ono split for two years between 1973 and 1975.
READ MORE: In 1994, this moment between Michael Jackson and Lisa Marie Presley shocked the world
Lennon referred to this marriage hiatus as his "lost weekend". Eventually though, the pair reunited and welcomed a son, Sean, in 1975.
The Beatles superstar decided to take a break from music to raise Sean as a stay-at-home dad.
It wasn't until 1980 that Lennon was ready to return to his true love, making music.
Lennon's musical homecoming was short-lived. Just one month after the release of his album Double Fantasy, Lennon was shot dead by Mark David Chapman outside his home in New York City.
Lennon and Ono had been returning from a recording session when Chapman fired at the singer from behind as they approached the entrance of their building.
He was rushed to Roosevelt Hospital and at 11.15pm that evening, Lennon was pronounced dead on arrival at age 40.
Ono, who had been by Lennon's side when he was shot, headed straight to the hospital.
She left without her beloved husband hours later, accompanied by record producer David Geffen.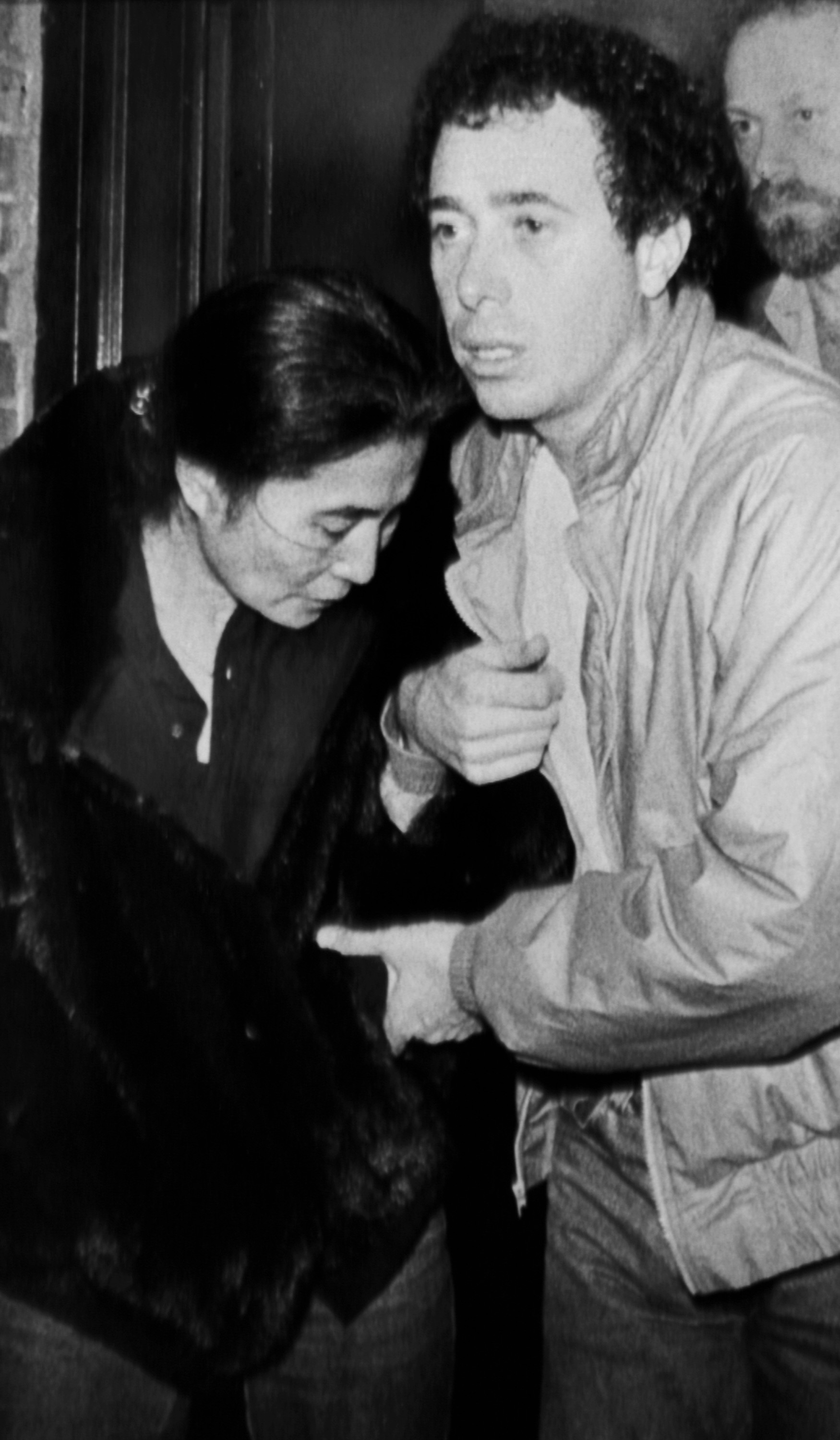 READ MORE: The truth behind the infamous 'Bimbo Summit' front page
A photo of a distraught Ono being held up by Geffen was splashed across the New York Daily News newspaper. "John Lennon Slain Here," the headline read.
For decades following Lennon's murder, Ono stayed silent about her grief in fear of facing the wrath of Beatles fans.
Many unfairly blamed Ono for the band's break-up, which led to Lennon's solo career and eventual death.
In 2007, 27 years after Lennon was killed, his widow broke her silence in a rare interview with the Desert Island Discs podcast.
She recalled the final words spoken by Lennon before Chapman fired the deadly bullets.
"I said 'shall we go and have dinner before we go home?' and John said 'No, let's go home because I want to see Sean before he goes to sleep'," Ono told the hosts.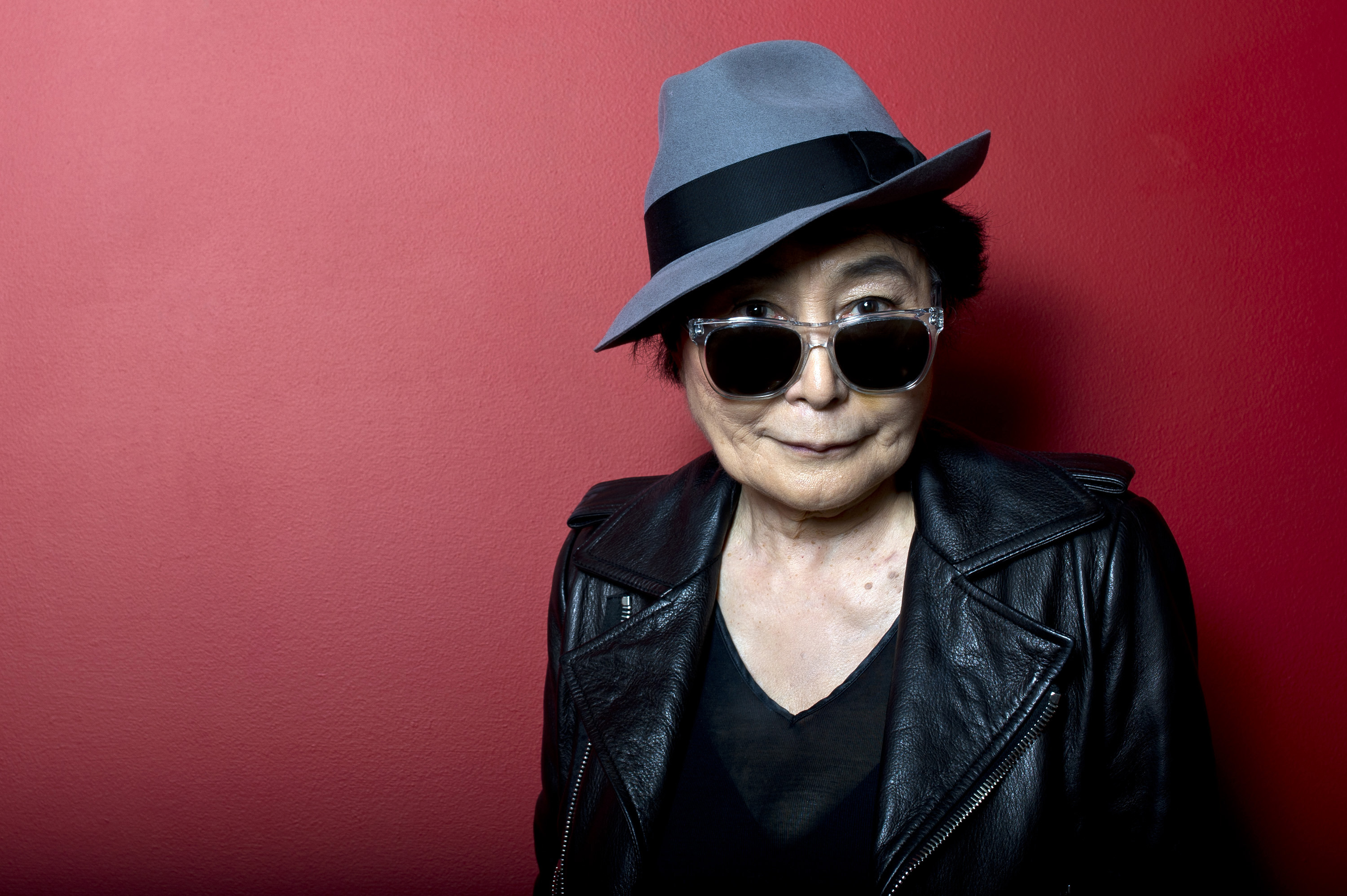 During that same interview, Ono also lamented the fact she would only ever be seen as the "wife of an ex-Beatle."
Now aged 89, Ono then offered an extraordinary message to her children after decades of enduring people smearing her name and blaming her for Lennon's fate.
"I won't be surprised if I'm vilified again when I pass away. But I just want to say to my two children not to defend me," she said.
"I don't want them to waste their time defending me. Don't even think about the past or your mother, because your mother had a great life."
For a daily dose of 9Honey, subscribe to our newsletter here.