Rihanna has shared the first official images of her son with ASAP Rocky in spectacular fashion – a Vogue cover shoot.
The Diamonds singer graces the March cover of British Vogue with her baby boy, who she gave birth to in May last year. His name remains a secret to the public.
In the feature, Rihanna, who is 34, spoke candidly about a time she had to fight off paparazzi, who were hungry for an image of her son while she and Rocky were at the beach with him.
"It's the thing you never want to happen," she said. "We get to decide as parents when and how we do that. End of story."
READ MORE: Hollywood icon dies after brief illness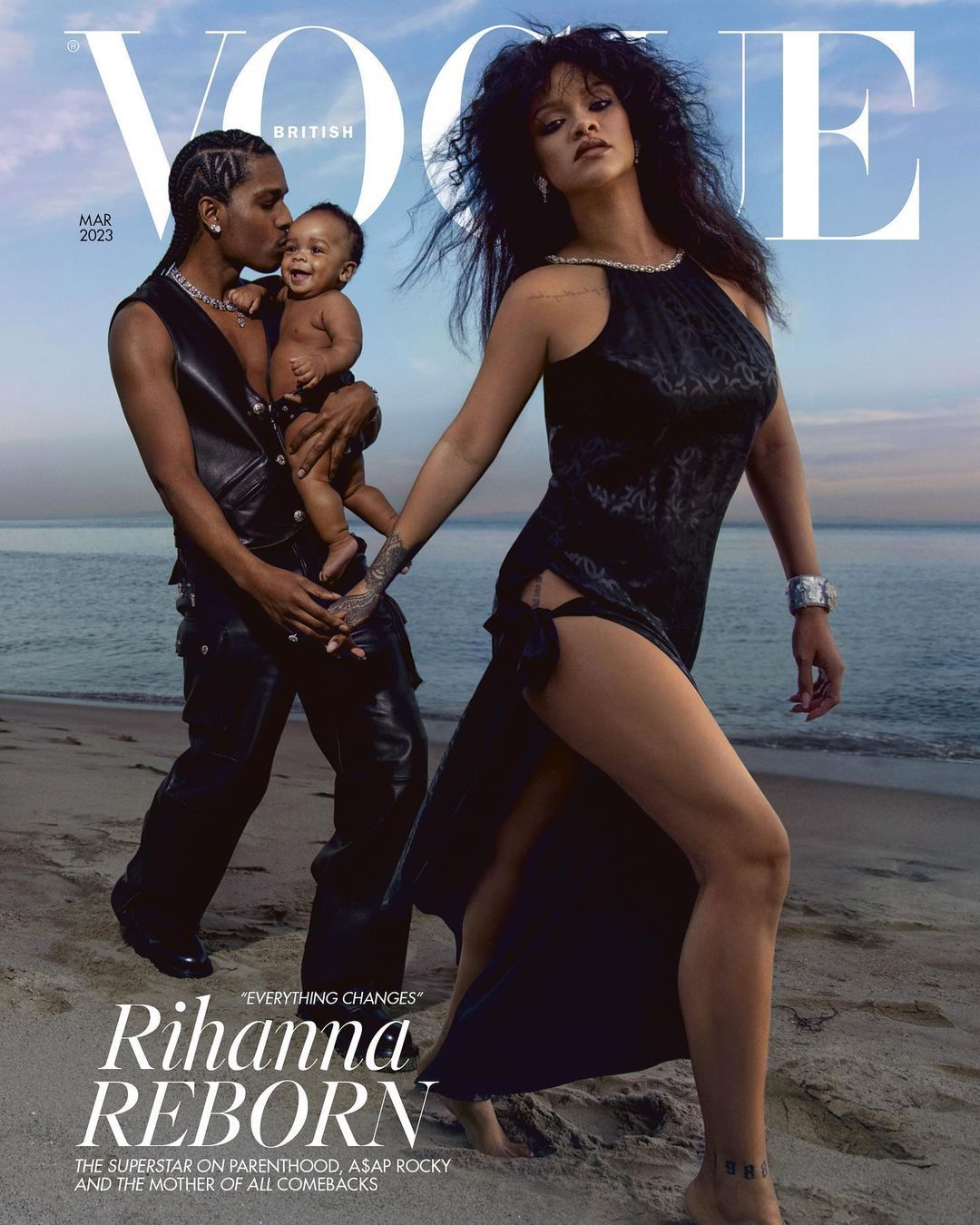 READ MORE: Rebel Wilson's 'five kilo rule' in her strict Pitch Perfect contract
"Throw me to the wolves. Do what you want with me. But he doesn't have a say in any of this," she said. "We've been protecting him thus far and you don't have any consent to be posting photos or selling photos of my child, a minor. Get the hell out of here with that."
The new images of Rihanna and Rocky are breathtaking, with the cover photo showing the family walking and posing on a beach, the singer commanding the camera expertly. One portrait sees Rihanna, who just recently announced she is pregnant again, holding her baby on a bed, decorated with deep, red silk bedding.
https://www.instagram.com/p/CosOov4NmDK/?hl=en
READ MORE: Camping essentials to make the trip a whole lot better
British Vogue editor Edward Enninful shared the image to his Instagram profile, and an anecdote from the shoot.
"To mark the beginning of this exciting new chapter in their lives, @BadGalRiri and @ASAPRocky wanted to do something special. So it was that, along with photographers @InezAndVinoodh, I arrived in Malibu to take the first portraits of the pair with their son for the March 2023 issue of @BritishVogue," Enninful wrote.
"This being Riri, it was never going to be without edge – though naturally, we spent most of the day cooing over the baby."
https://www.instagram.com/p/CosS8ccNtqU/?hl=en
For a daily dose of 9Honey, subscribe to our newsletter here
In British Vogue's piece, Rihanna revealed that she and Rocky knew before she gave birth that they were having a son.
"Rocky wanted to know. He wanted a boy. At first he was open, then he was like, 'Nah, I want a boy, I'm sure.' I was just like, 'Lord, please let this man get what he wants."
She also opened up about her favourite ways to dress her baby, admitting that one of her favourite outfits of his is a "miniature version of Rocky's".
"I like to dress him in things that don't look like baby clothes, " she said. "I like to push it. I put him in floral stuff. I put him in hot pink. I love that. I think that fluidity in fashion is best. I always shop in the men's department, you know."
READ MORE: Pretty Little Liars star opens up about sobriety battle