Ed Sheeran has once again given back with his sweet gesture, taking the time to serenade the patients and families at Sydney Children's Hospital in Randwick ahead of his much-anticipated Sydney concert last night.
Sheeran, who is in the country for his Mathematics tour, was spotted outside the hospital on Saturday with his crew, all wearing masks while he clutched his guitar, ready to give the surprise performance.
Patients and their families watched on as he gave them a simple yet heartfelt show in a room decorated with colourful balloons.
Watch the video above.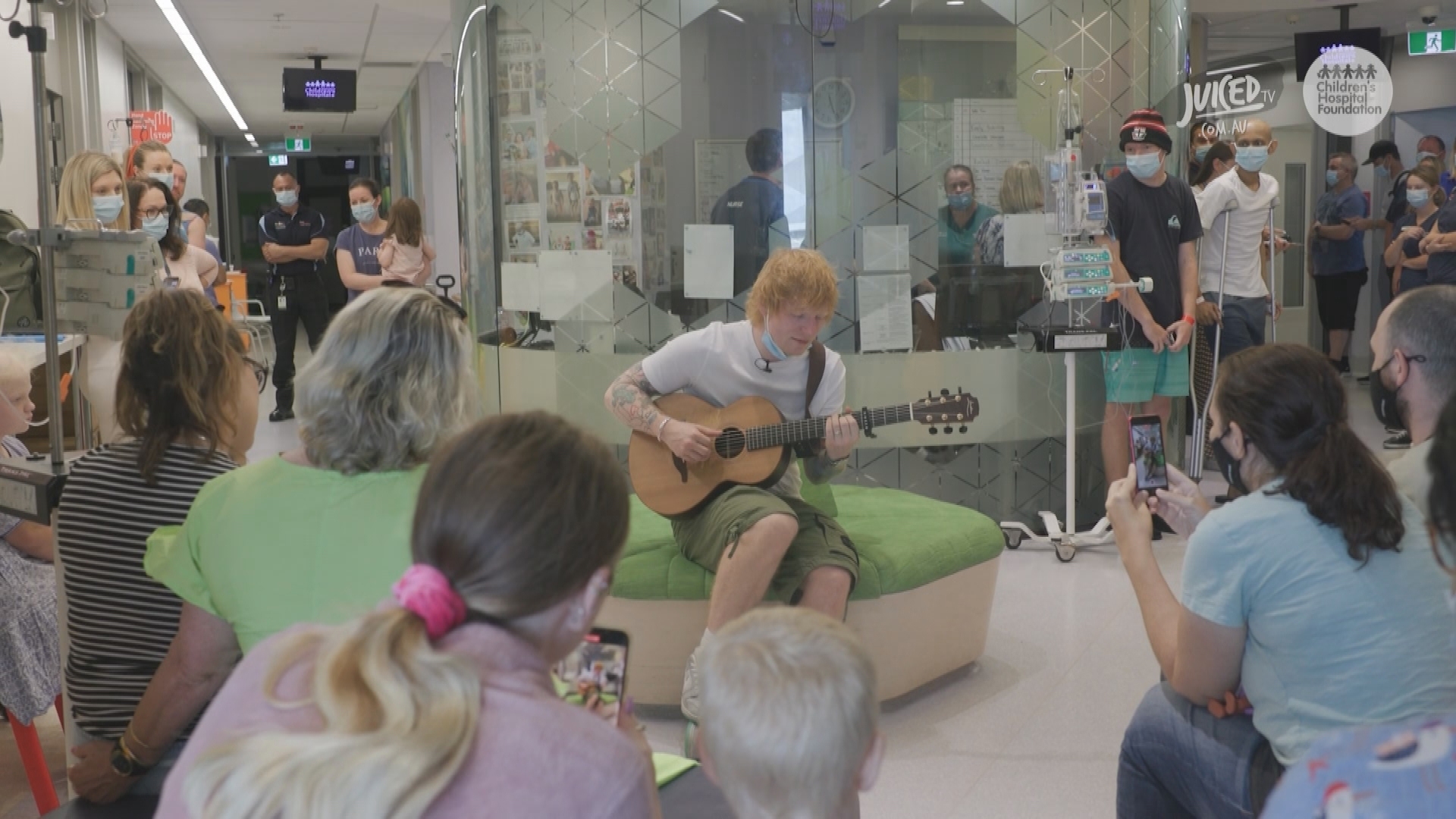 READ MORE: Prince Harry 'huffily' issues statement hours after next memoir move announced
Some recorded the private performance on their phones as they sat in awe of the Shape of You singer.
This isn't the first time the singer has given back Down Under, with one Queensland teen being delighted at the prospect of singing with the Grammy Award-winner when he visited the Queensland Children's hospital earlier this week, ahead of his concert in the Sunshine State.
Keasine Latu was asked by the singer himself to sing with him, sharing with Today that she "was so nervous" at the opportunity.
READ MORE: Richard Wilkins recalls cheeky Coldplay act with Olivia Newton-John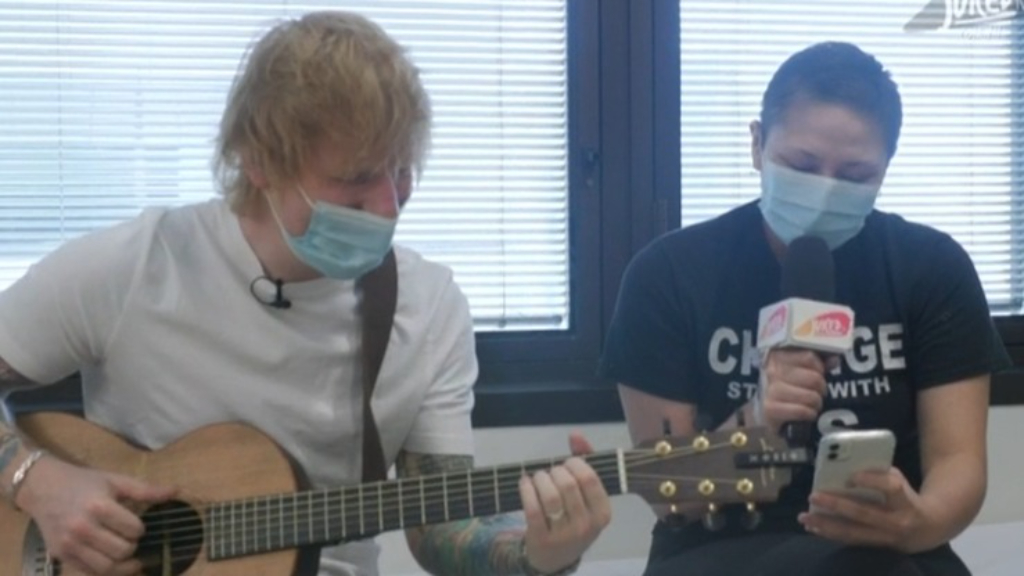 READ MORE: Meet the future Queen who just turned 11
"I was put on the spot, the cameraman told him I could sing and it was in front of everyone so I just started singing," Latu said.
"It was the best thing I experienced my entire life, meeting Ed Sheeran was amazing."
Latu's mother Winnie shared the teen is now cancer-free, with her commenting that it was wonderful to see the joy that Sheeran's performance brought to children in the hospital ward.
"He's such a superstar and to touch children who have gone through such pain and misery and bring light to their lives," she said on Today.
"It was amazing."
Sheeran will continue his Australia tour with two shows in Melbourne next week, and then will perform on one night only in Adelaide.
For a daily dose of 9Honey, subscribe to our newsletter here.