Daryl Braithwaite says he was "overwhelmed" as he witnessed superstar Harry Styles perform a rendition of the Aussie singer's classic The Horses at his Melbourne show last night.
"What an extraordinary night it was at Harrys gig," the Aussie singer shared in a Facebook post, along with some pictures from his position in the crowd.
"I just love the feeling of these massive concerts as they take on a life of (their) own.
"Harry Styles is so good at what he does and they loved him. I was completely overwhelmed by the night. Now for Toronto. Thank you to Harry and his army."
READ MORE: Prince Harry 'huffily' issues statement hours after next memoir move announced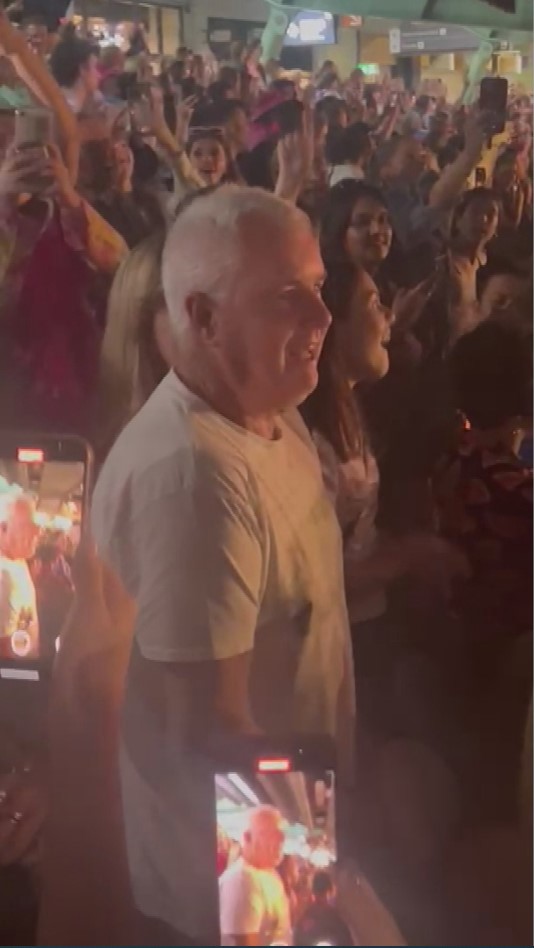 Braithwaite's reaction was also captured by fellow concertgoers who posted videos to TikTok of the special moment between the two singers.
Watch the video above.
Braithwaite was seen bopping to the song – originally written by Rickie Lee Jones and covered in Braithwaite's album, Rise in 1990 – singing along and looking around as the crowd screamed the lyrics, a wide smile on his face during the wholesome moment.
The As The Days Go By singer spoke to 2GB's Ben Fordham last weekend after Styles performed the song at his Perth concert earlier, telling him he found the former One Direction member's cover "moving".
READ MORE: Richard Wilkins recalls cheeky Coldplay act with Olivia Newton-John
"When we get people up to sing sometimes they try to embellish on the melody that is actually there, but Harry kept it as per the recording and he did a great job," Braithwaite explained.
"All to him I reckon, it sounded great and it looked mighty."
"I did get the chance to meet Harry four to five years ago when he was touring, only very briefly, he seemed like a lovely guy," he said.
READ MORE: Meet the future Queen who just turned 11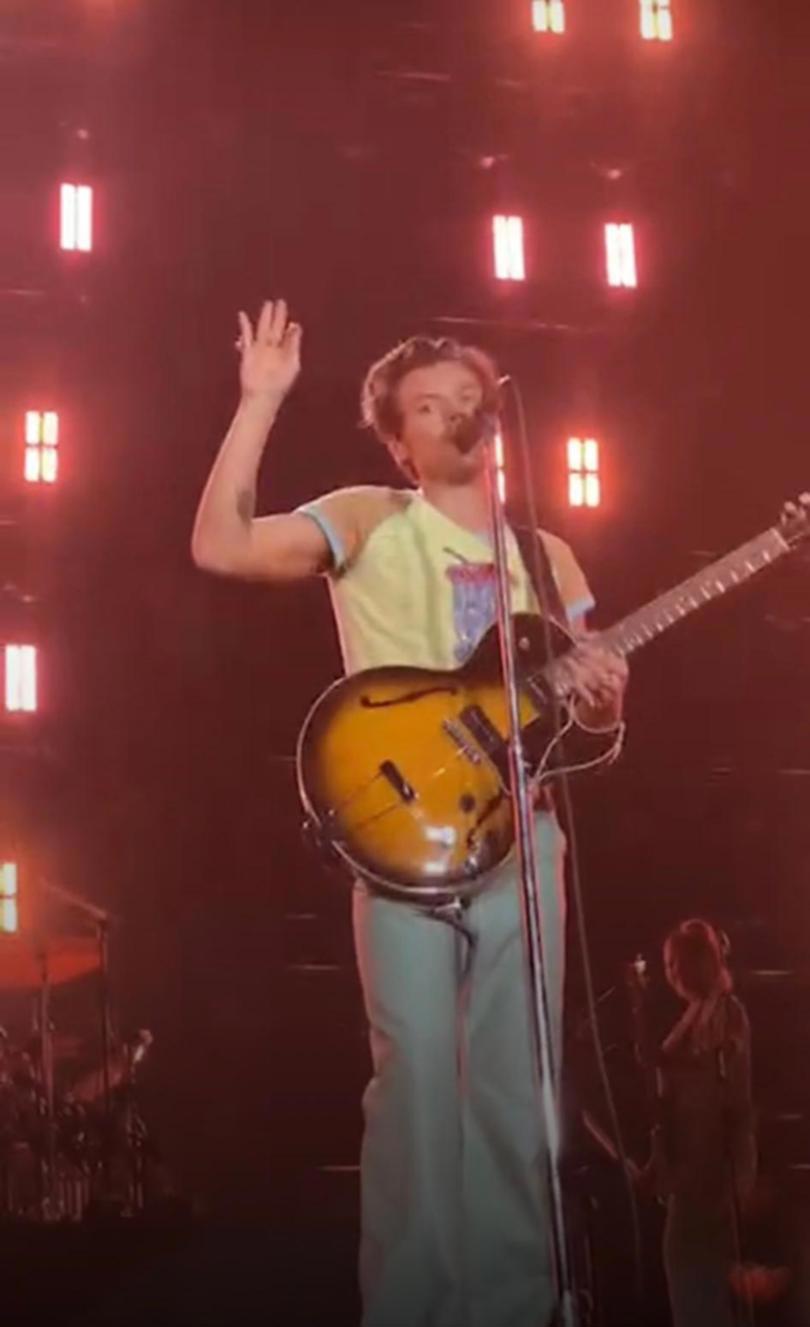 Styles seems to think very highly of what is considered Australia's "unofficial national anthem", telling Perth fans at his concert, "I can feel the Aussie coursing through my veins," after performing the cover.
"You don't hear that song very much but when you get here, it's like catnip."
For a daily dose of 9Honey, subscribe to our newsletter here.