It has literally been years of the cursed 2022 film Don't Worry Darling making headlines, but nevertheless, the behind-the-scenes drama persists.
This time, it's in the form of actor Chris Pine finally breaking his silence on 'Spitgate' and admitting that at the movie's chaotic world premiere during the Venice Film Festival in September 2022, it did, in fact, "look like [co-star] Harry Styles [spat] on [him" – but alas the former One Direction member turned solo artist and actor did not.
"Harry did not spit on me," the 42-year-old told Esquire in a wide-ranging interview that sees him also somewhat address the off-camera drama and speculation that has followed Don't Worry Darling since production began in 2020.
Watch the video above.
READ MORE: Harry and Meghan officially asked to evict royal residence
"Harry is a very kind guy," he continued. "I was on the plane and we're flying back from Venice having a great time on the plane and my publicist wakes me up and says, 'We have to craft a statement on what happened in Venice.' She showed me the thing and it did look, indeed, like Harry spit on me. He didn't spit on me."
Pine – who was actually giving the interview to promote his upcoming film Dungeons & Dragons: Honour Among Thieves – then explained he believes on that fateful day, Styles leaned down towards Pine and said to him, "It's just words isn't it?"
"We had this little joke. We were all jet-lagged and trying to answer questions and sometimes when you're doing these press things your brain goes befuddled and you start speaking gibberish, so we had a joke: 'It's just words,'" Pine further explains.
A profound thought from Styles, 29, who is also known as the man who said his favourite thing about being in the movie Don't Worry Darling is that it's a movie – it's just words.
READ MORE: Jeremy Clarkson ditched following Meghan Markle controversy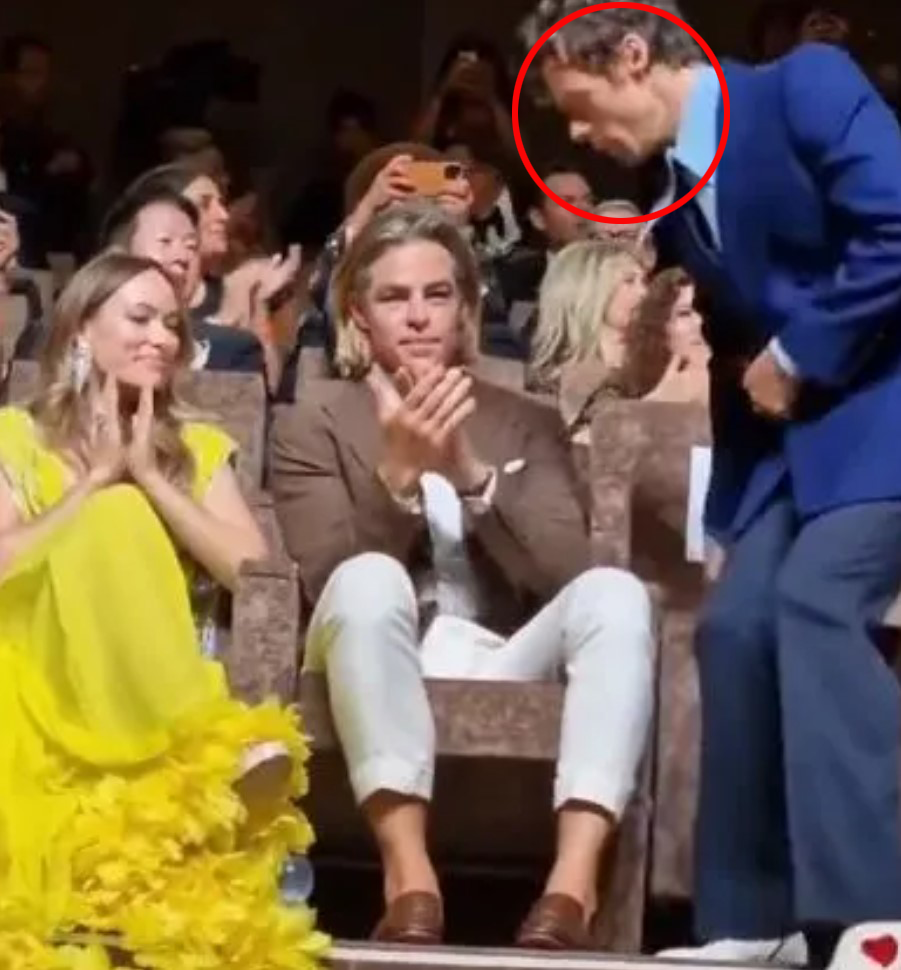 'Spitgate' is one of the many controversies-slash-conspiracies that emerged during pre-production, production, and post-production of Don't Worry Darling, which received a plethora of press and publicity due to the rumoured feud between director and actor Olivia Wilde, 38, who also entered into a since-concluded relationship with Styles during filming, and lead actress Florence Pugh.
In footage from the film's premiere at the Venice Film Festival, it appeared that as Styles sat down next to Pine, he spat on him – but immediately after the incident, Pine's representative shut that rumour down.
"Just to be clear, Harry Styles did not spit on Chris Pine," the rep said in a statement at the time. "There is nothing but respect between these two men and any suggestion otherwise is a blatant attempt to create drama that simply does not exist."
Styles' only comment, meanwhile, occurred days later in New York City during his Madison Square Garden residence, where he joked on-stage that he had simply "popped to Venice to spit on Chris Pine" between concerts. Weeks later, Wilde addressed the conspiracy and also denied it ever happened.
READ MORE: Ed Sheeran's emotional album announcement following 'spiral'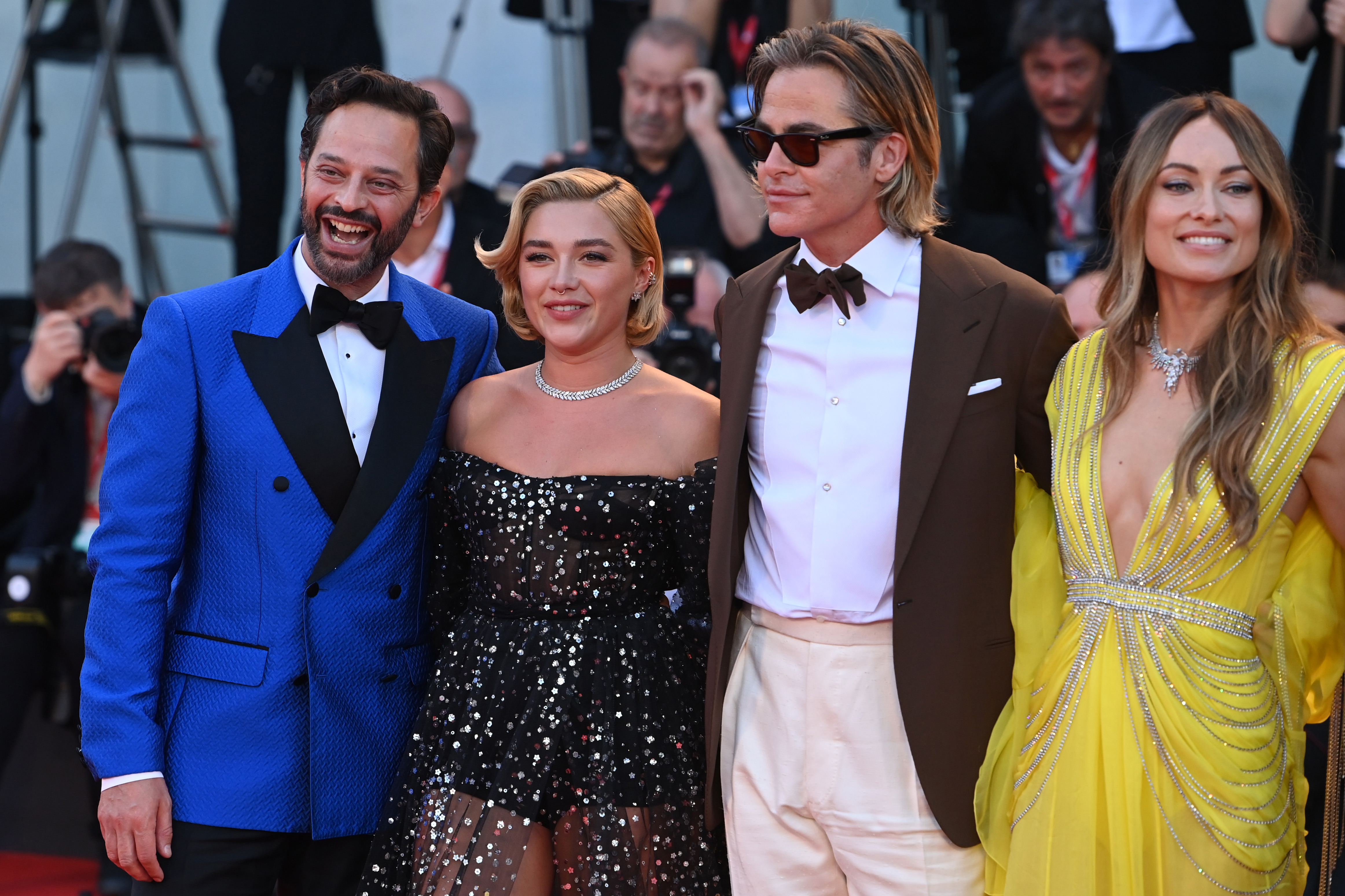 This, however, is the first time Pine himself has commented on it – and he also somewhat commented on the alleged 'feud' between Wilde and Pugh, which, so far, Pugh and Styles have flat-out avoided doing so explicitly, while Wilde spent a majority of the press tour issuing denials or statements skirting around the pointed questions.
"If there was drama, there was drama. I absolutely didn't know about it, nor really would I have cared," Pine told the magazine of the rumours.
"If I feel badly, it's because the vitriol that the movie got was absolutely out of proportion with what was on-screen," he continued in comments that are similar to Wilde's statement the rumours were "noise".
"Venice was normal things getting swept up in a narrative that people wanted to make, compounded by the metastasising that can happen in the Twitter-sphere. It was ridiculous."
For a daily dose of 9Honey, subscribe to our newsletter here.