Cate Blanchett was visibly emotional when accepting her Leading Actress award at this year's BAFTA Awards in London.
Speaking about being away from her family while filming the movie Tar, in which the actress plays fictional conductor Lydia Tar, who finds herself in the midst of a #MeToo-style scandal and the cancel-culture aftermath.
Backstage at the Royal Festival Hall after collecting her award in front of the Prince and Princess of Wales, Blanchett told 9Honey Celebrity why this movie was different for her.
READ MORE: Austin Butler takes home the BAFTA for Elvis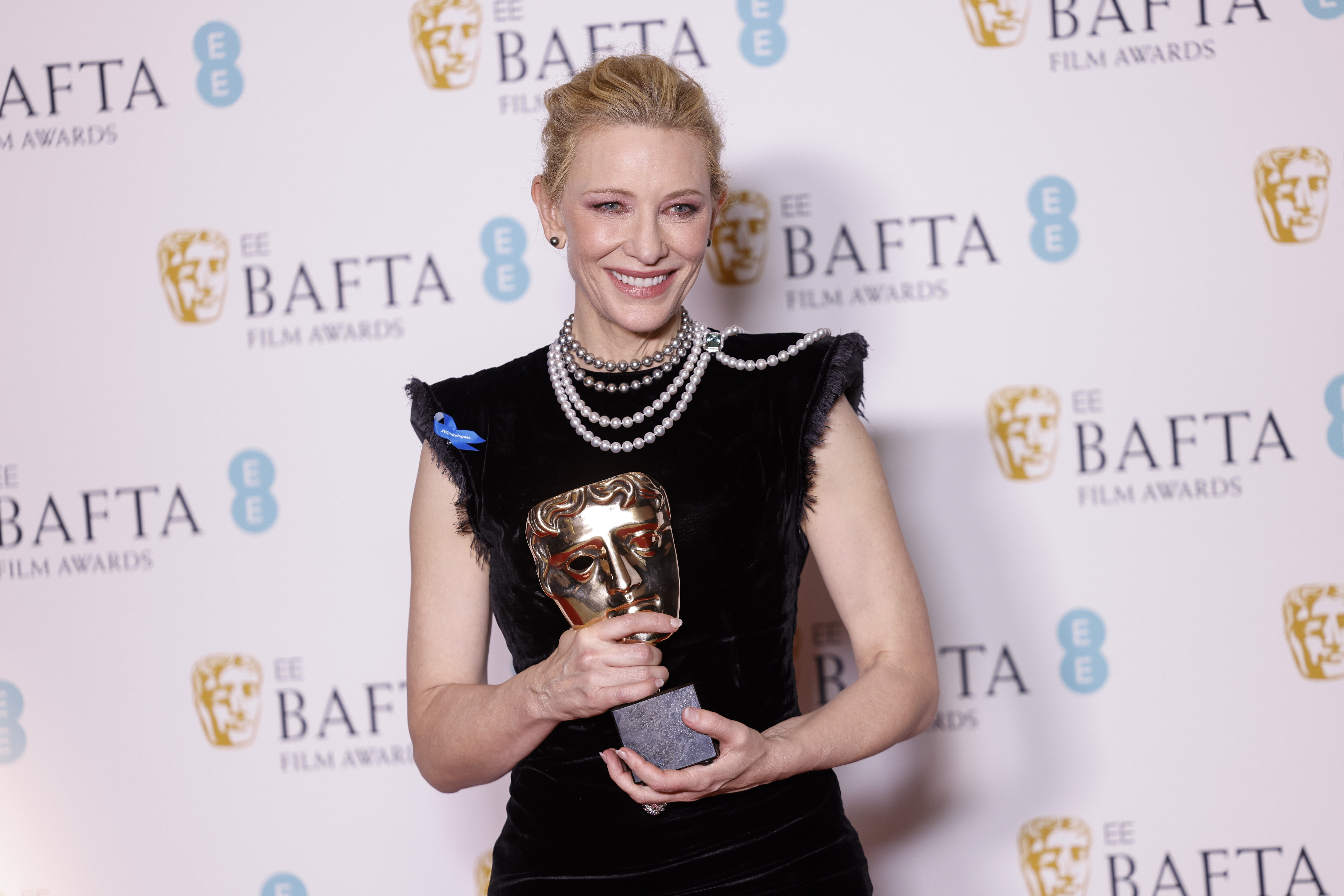 "The character couldn't be further or away from my own experience, but perhaps where I deeply connected with her circumstance – she's more than a character, she's a sort of a, she has a kind of a spatial crisis in a way," Blanchett said.
"She's coming to the end of something. She's coming to the end of a teaching cycle, the end of an artistic cycle, and she's about to hit 50.
READ MORE: Princess of Wales attends the 2023 BAFTA Awards in recycled gown and $30 earrings
"I've moved beyond 50," Blanchett added, partially covering her mouth mockingly as she said the words.
However, the Australian actress said the idea of changing life as we know it in the aftermath of the COVID-19 pandemic seemed particularly poignant and personal for her.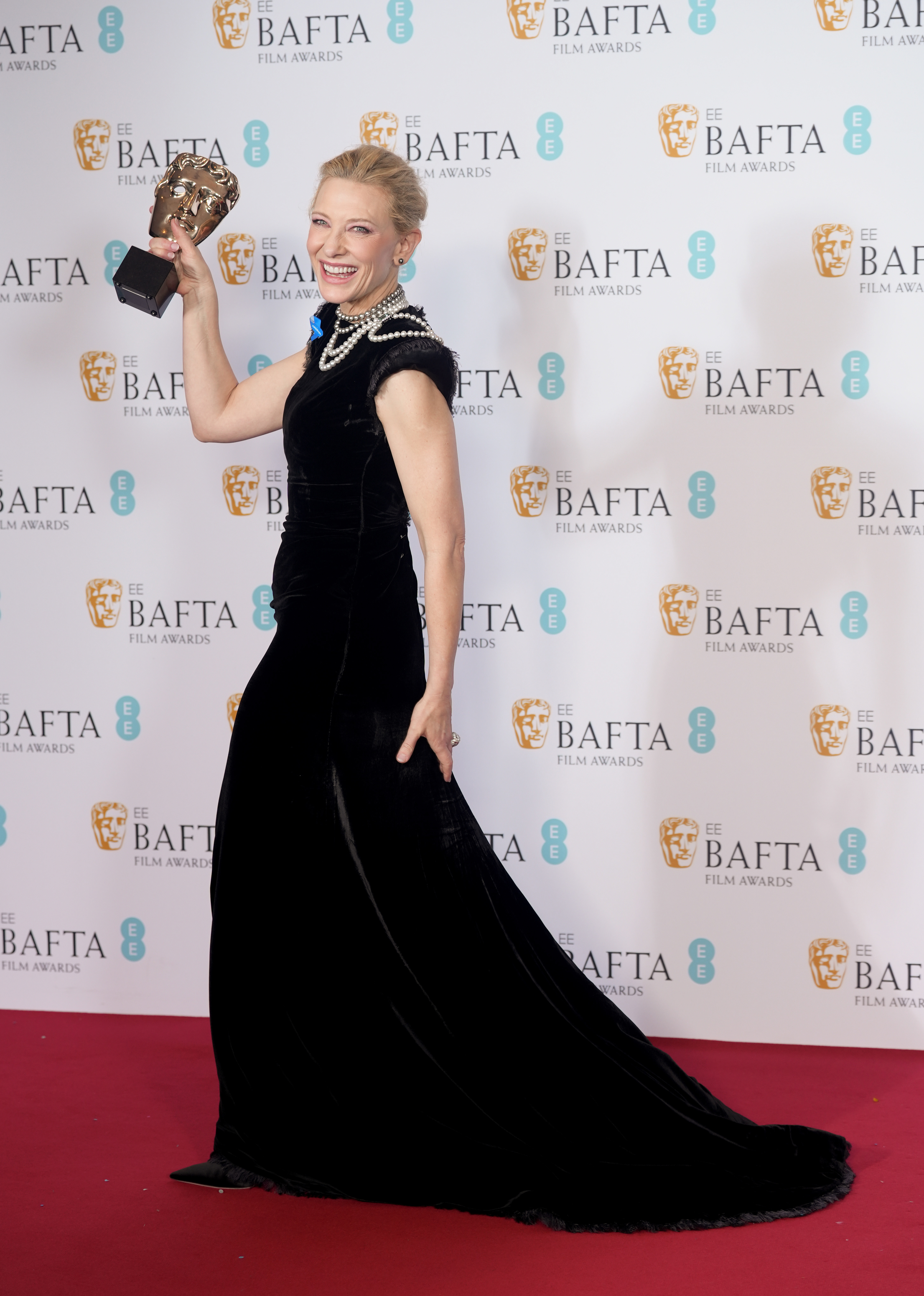 "There were certain changes creatively and personally, you know, that I thought there was the only opportunity out of that devastating event is to make changes that you've been wanting to make for a long time," Blanchett said cryptically.
"So and that's sort of being apart… I mean, my daughter was there in Berlin, but it was, I was away from my husband and my other three children for quite a while so it was very painful."
During her acceptance speech the actress appeared teary as she thanked her family for letting her go overseas to do the project, on which she also serves as an Executive Producer.
Blanchett also singled out her mother for "holding the fort" in her absence at home.
https://twitter.com/BAFTA/status/1627425878262312961?ref_src=twsrc%5Etfw
"This really does belong in part to my family. Thank you so much for letting me go because this really did take a lot and it took me away from you an enormous a lot. 'an enormous a lot', I don't even know what that means," she laughed.
"But that was the state I was in. So thank you darling [husband Andrew Upton], thank you to my mum [for] holding the fort and my four extraordinary children."
The Australian actress also won the Critic's Choice Award last month and is nominated for an Oscar on March 12 – her eighth Academy Award nomination.
For a daily dose of 9Honey, subscribe to our newsletter here.