The women in Bruce Willis' life have shared a grim update on his health amid his year-long battle with the rare brain disorder, aphasia.
With his wife Emma Heming and ex Demi Moore leading the way, the heartbreaking family posted to Instagram to announce to fans that the 67-year-old actor's condition has "progressed" and he has now been diagnosed with frontotemporal dementia.
READ MORE: Ryan Seacrest to depart talk show after six years
https://www.instagram.com/p/Cou_gFCPvjB/?hl=en
"Our family wanted to start by expressing our deepest gratitude for the incredible outpouring of love, support and wonderful stories we have all received since sharing Bruce's original diagnosis," they began, with Bruce and Demi's daughters – Rumer, Tallulah and Scout – also sharing the post on their respective Instagrams. 
"In the spirit of that, we wanted to give you an update about our beloved husband, father and friend since we now have a deeper understanding of what he is experiencing."
The family revealed that they've been given a more specific diagnosis, with doctors discovering Bruce suffers from frontotemporal dementia (known as FTD). 
READ MORE: Reality star tries to marry girlfriend while still married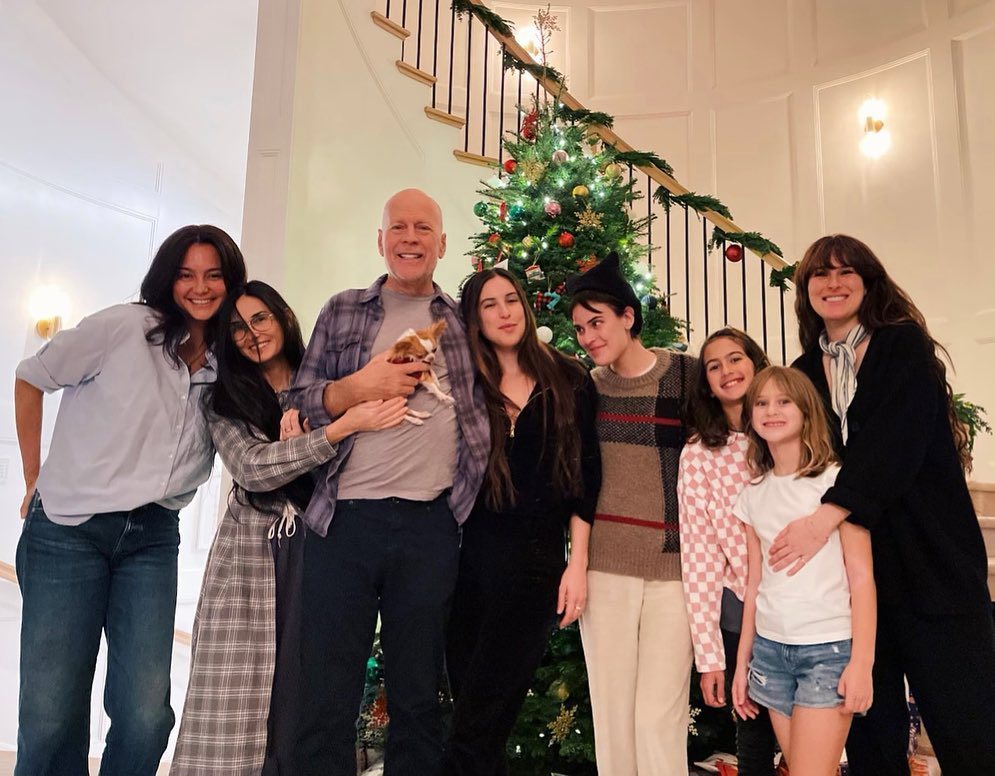 "Unfortunately, challenges with communication are just one symptom of the disease Bruce faces. While this is painful, it is a relief to finally have a clear diagnosis," they shared, adding that there is no treatment for the "cruel disease".
Heming and Moore also shared more details on the Association for Frontotemporal Degeneration (AFTD) website to raise awareness.
READ MORE: Florence Pugh refuses to address Don't Worry Darling drama
"Bruce has always found joy in life – and has helped everyone he knows to do the same," they wrote in the open letter.
"It has meant the world to see that sense of care echoed back to him and to all of us. We have been so moved by the love you have all shared for our dear husband, father, and friend during this difficult time. Your continued compassion, understanding, and respect will enable us to help Bruce live as full a life as possible."
The family signed off their Instagram post with: "In Love & Gratitude, Ladies of Willis/Moore."
For a daily dose of 9Honey, subscribe to our newsletter here.