Boy George's mother, Dinah O'Dowd has sadly passed away at the age of 84.
The singer's representatives confirmed the news, saying the Miss Me Blind singer was completely "devastated" by her passing.
O'Dowd was reportedly surrounded by family upon her death, including Boy George, 61.
READ MORE: See the stars let their hair down at the Oscars afterparties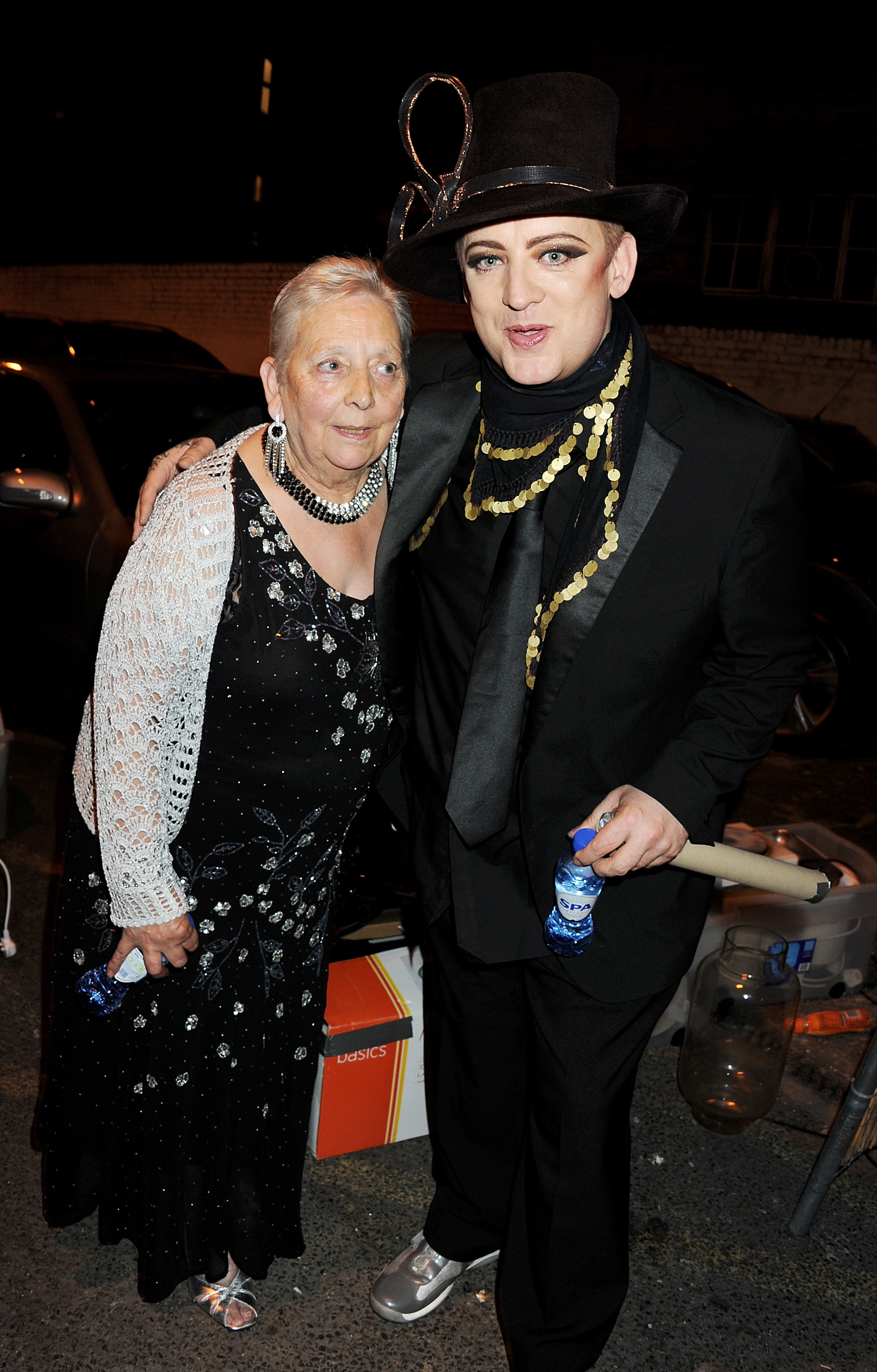 READ MORE: 10 moments you missed at the Oscars this year
George is one of six siblings, with four brothers and one sister. They are each the children of Dinah, and their abusive father, Jeremiah who died in 2003.
DJ Fat Tony, a friend of the singer, paid tribute to his mum, sharing a black and white photo of her.
"God bless you, you amazing woman Dinah ….my heart goes out to @boygeorgeofficial and the entire O Dowd family what an incredible beautiful strong woman we will miss you. x"
https://www.instagram.com/p/CpvDyHxMtAc/?hl=en
For a daily dose of 9Honey, subscribe to our newsletter here
Boy George himself has not addressed the news on his social media yet.
Just last November, the singer's mother spoke to the media about her love for her son, during his time on the UK's new season of I'm a Celebrity Get Me Out of Here.
O'Dowd told The Mirror: "George and I are very close and I'm so very proud of him.
"He is always there for me, so his reaction wasn't a surprise, and I am waiting to hug him when he gets home."
https://www.instagram.com/p/ClSGZRAK1Gh/
The reaction she refers to was George's act to almost quit the show after controversial MP Matt Hancock arrived on the show. Hancock was Britain's failed health secretary who was forced to resign amid the COVID-19 pandemic.
The issue was a major one for George, who revealed he almost lost his mum during the pandemic.
READ MORE: Full list of winners and nominees for the 2023 Oscars