A woman only known by the name of Effie, who is one of Armie Hammer's accusers, has called out his estranged wife Elizabeth Chambers over her recent interview.
In a wide-ranging E! News interview that was her most candid one yet, Chambers said she and Hammer "are in a really great place" and speak frequently. Chambers also confirmed that while they are no longer together, their divorce isn't finalised, and Hammer "has been focused on his healing" and she's "here to support that process."
Following the interview's publication, Effie, whose rape allegations against Hammer sparked an investigation into the actor by the Los Angeles Police Department, shared a series of text messages she alleges were exchanged between herself and Chambers to her Instagram Story on her account House of Effie, in which Chambers seemingly encourages Effie to come forward publicly with her claims against Hammer.
Hammer, through his lawyers, has repeatedly denied all allegations.
READ MORE: Prince William's fury over Meghan and Harry revealed
https://www.instagram.com/p/CixQmeGuBxO/
OPINION: 'Meghan simply doesn't deserve this vitriol'
"I'm obtaining a copy of the NDA he used and think there's an error in it, which would make it null and void. As soon as I confirm, can you post?" one message Chambers allegedly sent to Effie read.
Chambers also allegedly tells Effie in another text message to "stay focused" on "getting the stories on record. Not just the internet."
Effie also responded to Chambers after she allegedly asked her if she's hired a lawyer with, "I'm feeling a tad bit suicidal and don't have time for this rn sorry."
Chambers allegedly also told Effie at another stage, "I really need custody of my precious children" and allegedly asked Effie to file a declaration, saying it would remain private.
READ MORE: Everything you need to know about the Armie Hammer controversy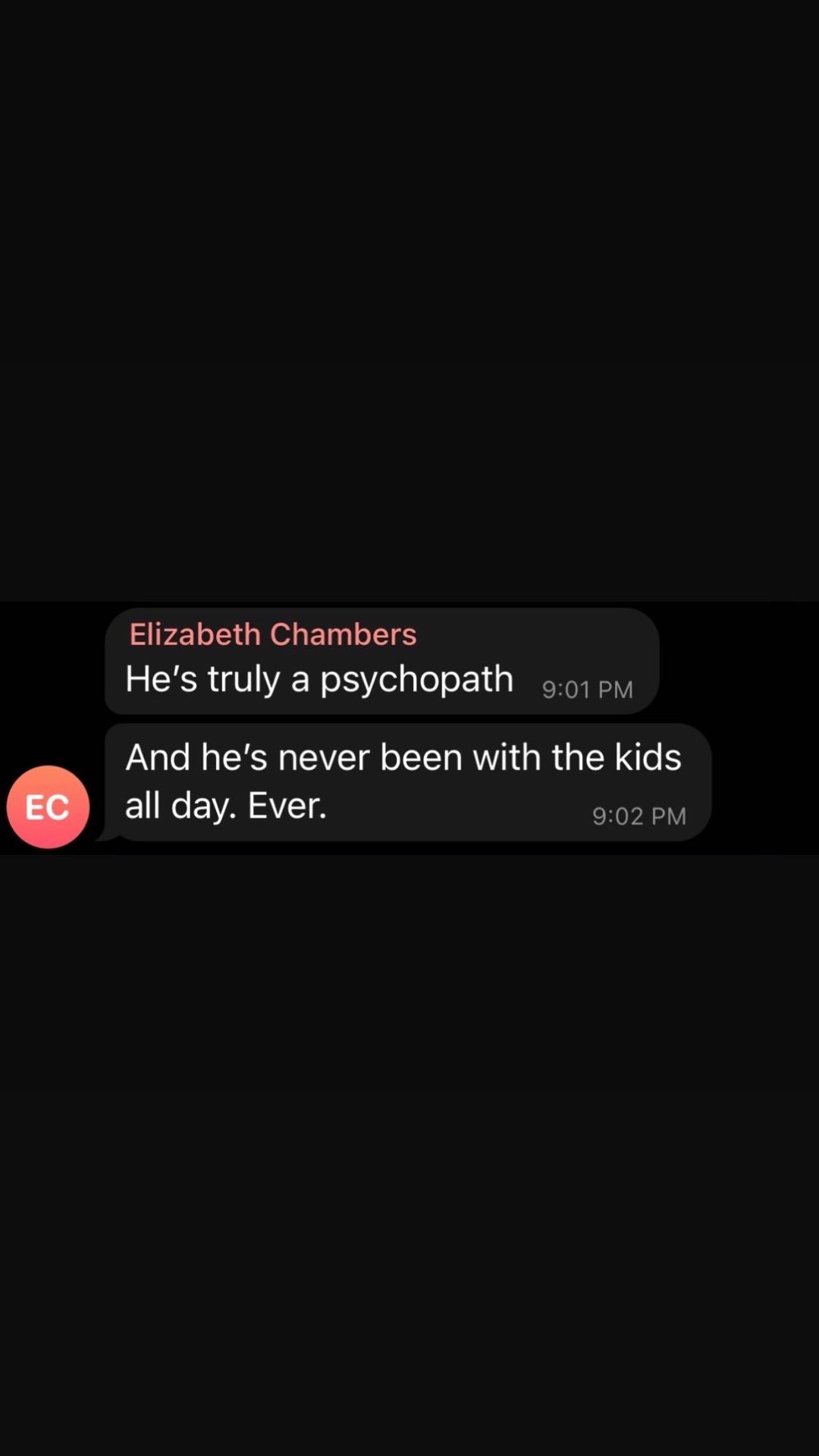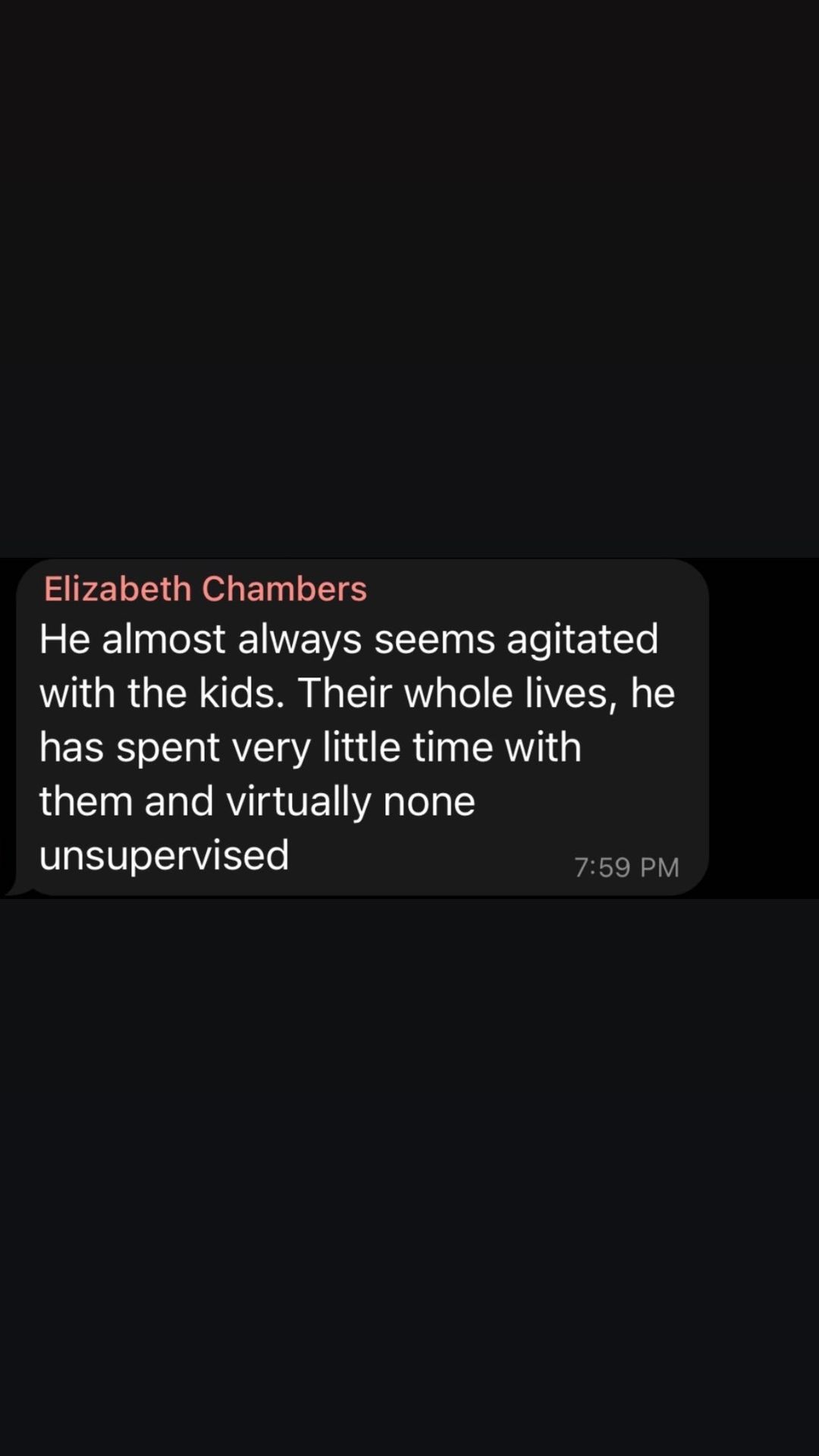 READ MORE: Biggest bombshells from Armie Hammer exposé House of Hammer
Chambers, 40, and Hammer, 36, started dating in 2008 and wed in 2010. They share two children – Harper, seven, and Ford, five – and announced their split in 2020.
"I don't want to pressure you, but your insight is much more in depth than the others we have," another message allegedly sent by Chambers to Effie read.
Chambers also later allegedly told Effie a declaration from her could see Hammer put in jail.
READ MORE: Why Sylvester Stallone has halted $677 million divorce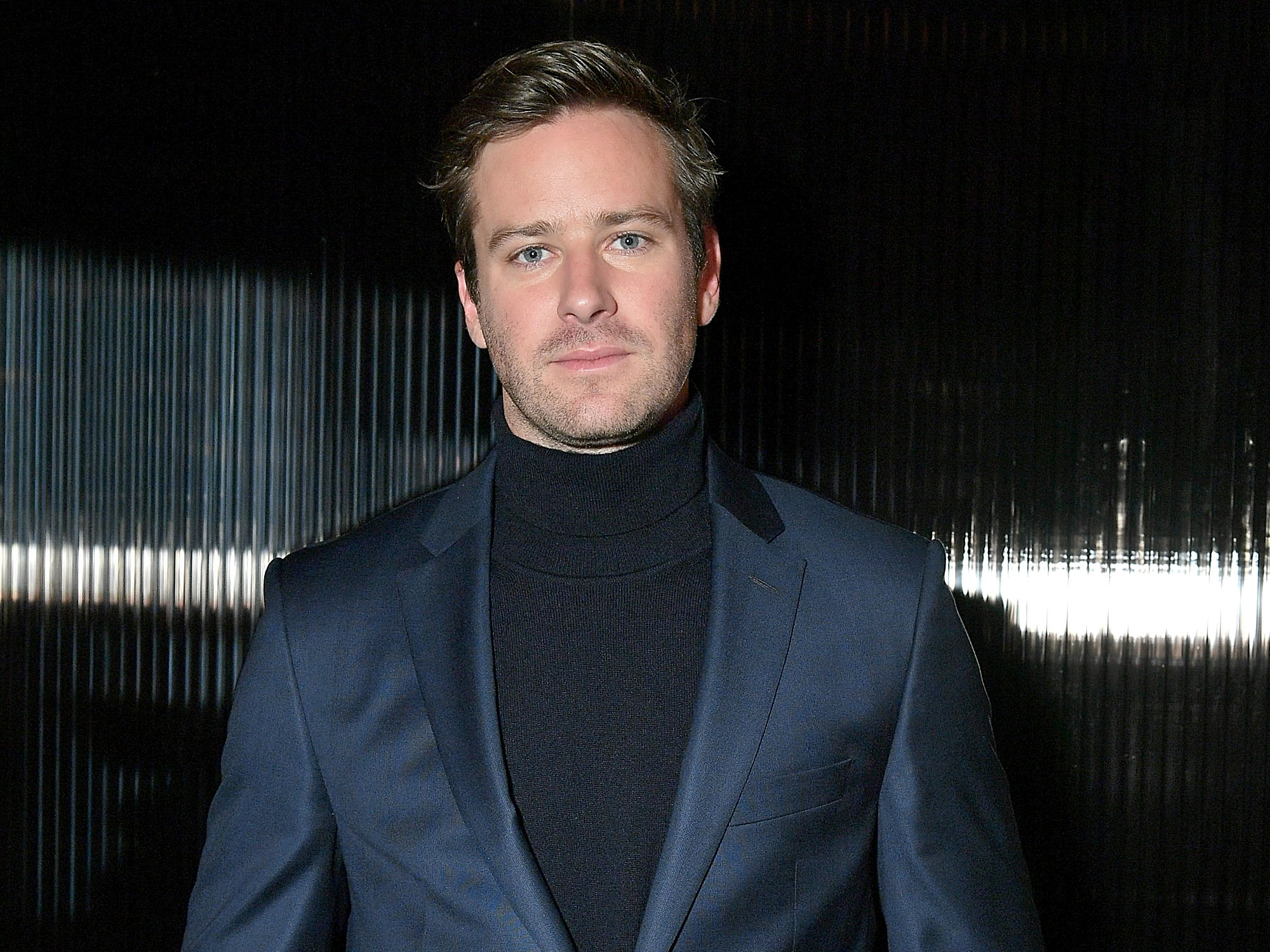 READ MORE: Romantic moment catches plane passengers by surprise
"Given the extent and nature of allegations that were made, Elizabeth sought to determine the veracity of those allegations. She was very sensitive to all parties involved. The safety and well-being of their children remains her priority," a statement obtained by People from Chambers' representative said.
In 2021, Hammer was accused of sexual assault, and allegedly sending multiple women graphic text messages about his sexual fantasies, which included mutilation, cannibalism and rape. Hammer's lawyers have denied all allegations repeatedly.
Earlier this month, a three-part documentary House of Hammer was released, which explored the allegations made against Hammer by Effie and others, Hammer's aristocratic roots and controversial relatives.
For a daily dose of 9Honey, subscribe to our newsletter here.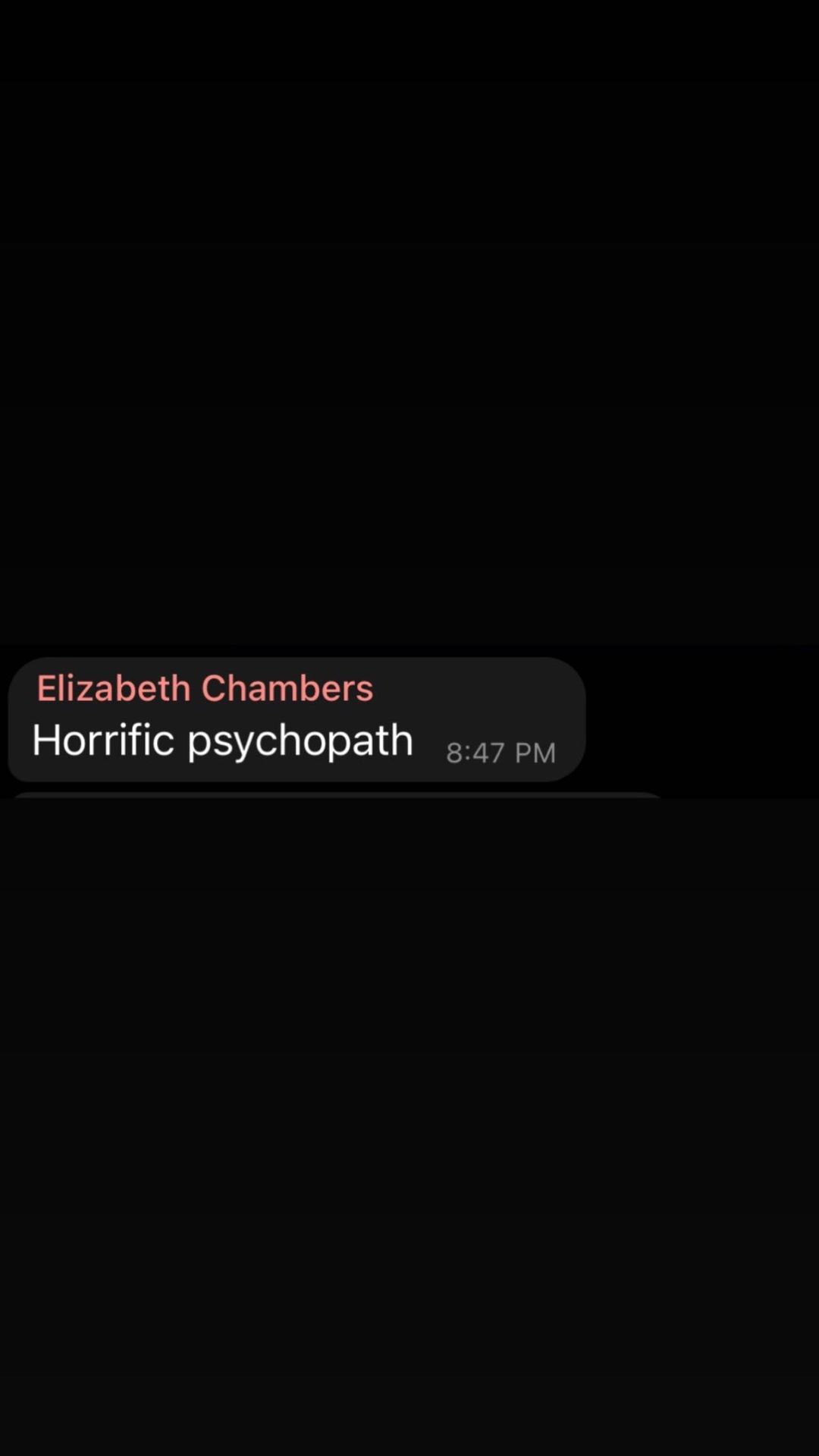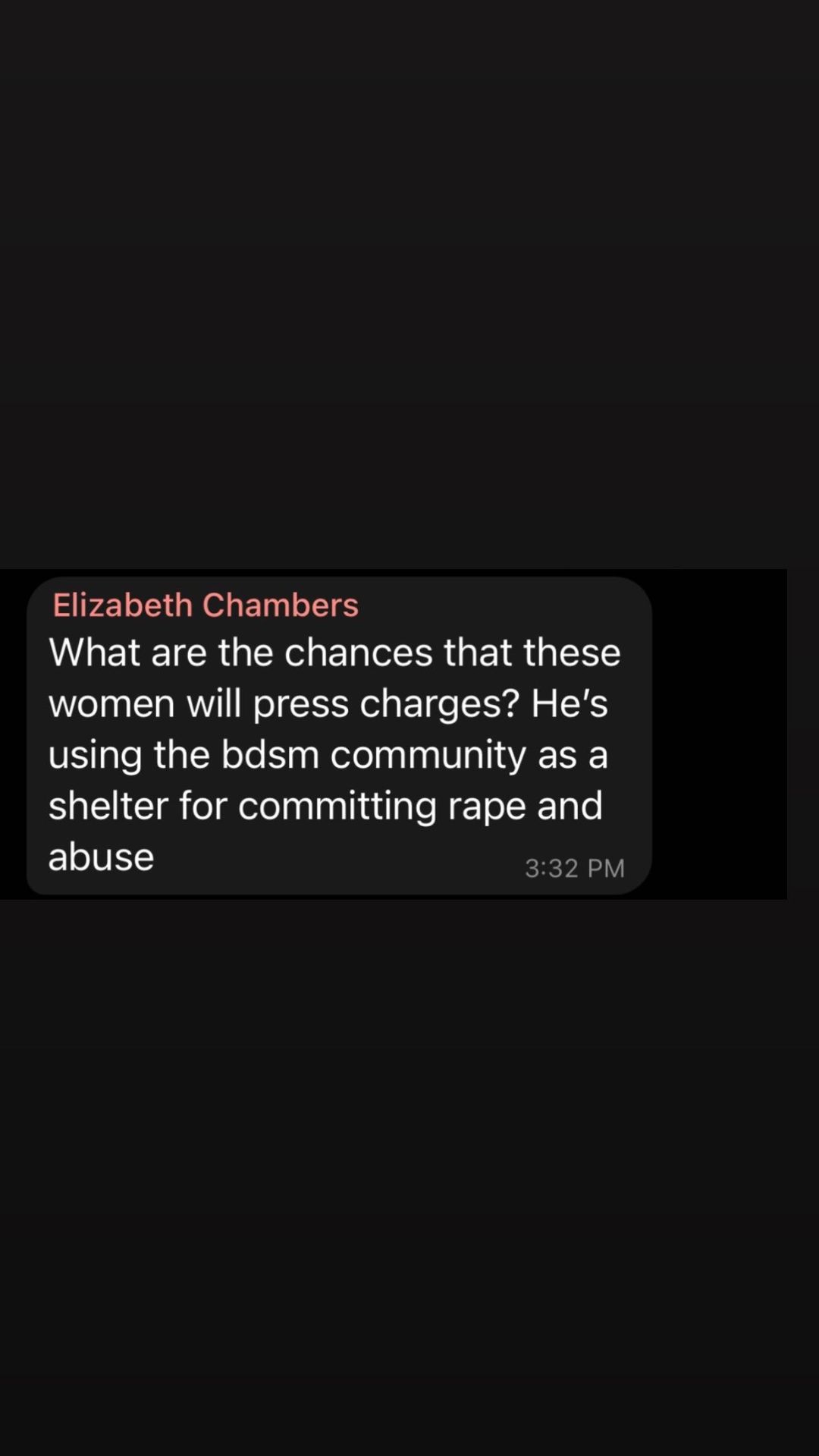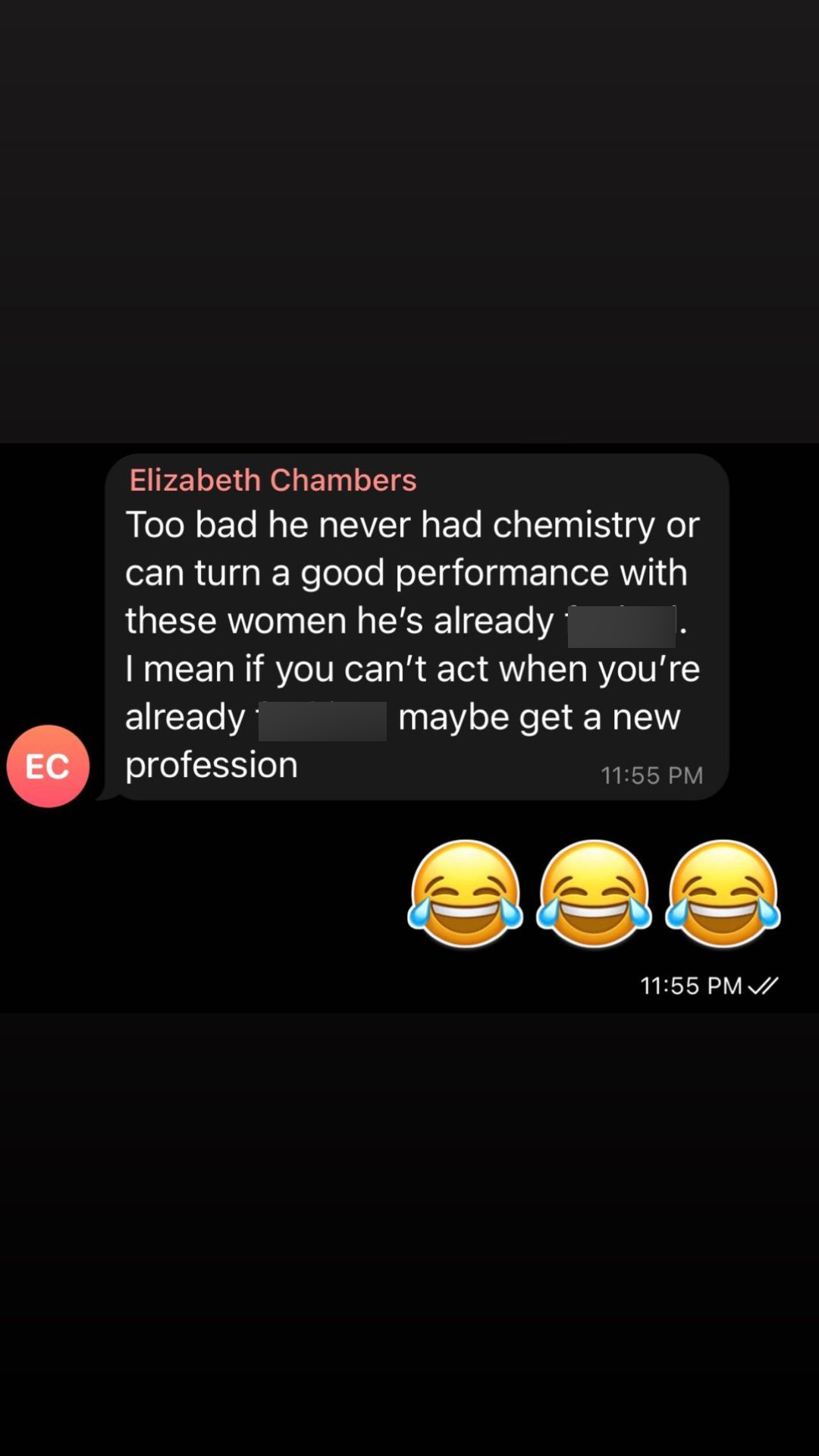 Effie first anonymously shared her accusations against Hammer on her account House of Effie before coming forward in a press conference alongside her former lawyer, Gloria Allred, in 2021.
At the press conference, Effie, then aged 24 and who kept her legal name private, detailed an alleged four-hour incident of sexual assault she said occurred in 2017, when Hammer was still married to Chambers.
She further accused Hammer of "mentally, emotionally and sexually" abusing her during their on-off four-year relationship.
Hammer denied the rape allegation but in a statement from his lawyer, confirmed the affair and maintained it was "completely consensual, discussed and agreed upon in advance, and mutually participatory."
In December 2021, his representatives confirmed he had checked out of a rehabilitation facility. Hammer has since been spotted in the Cayman Islands.
If you or someone you know is impacted by sexual assault, call 1800RESPECT on 1800 737 732 or visit their website. In an emergency, call 000.
If you or someone you know needs immediate or mental health-related support, contact Lifeline on 13 11 14 or via lifeline.org.au. In an emergency, call 000.