Alyssa Milano has shared positive news about her uncle Mitchell Carp, who's recovering after suffering a heart attack that led to a car crash last month.
The Charmed star, 48, and Carp, 63, were involved in a car accident on August 17 after he suffered a heart attack while driving on a Los Angeles freeway.
READ MORE: Charmed cast feuds
Carp has been hospitalised since the incident, but Milano has been updating fans on his progress.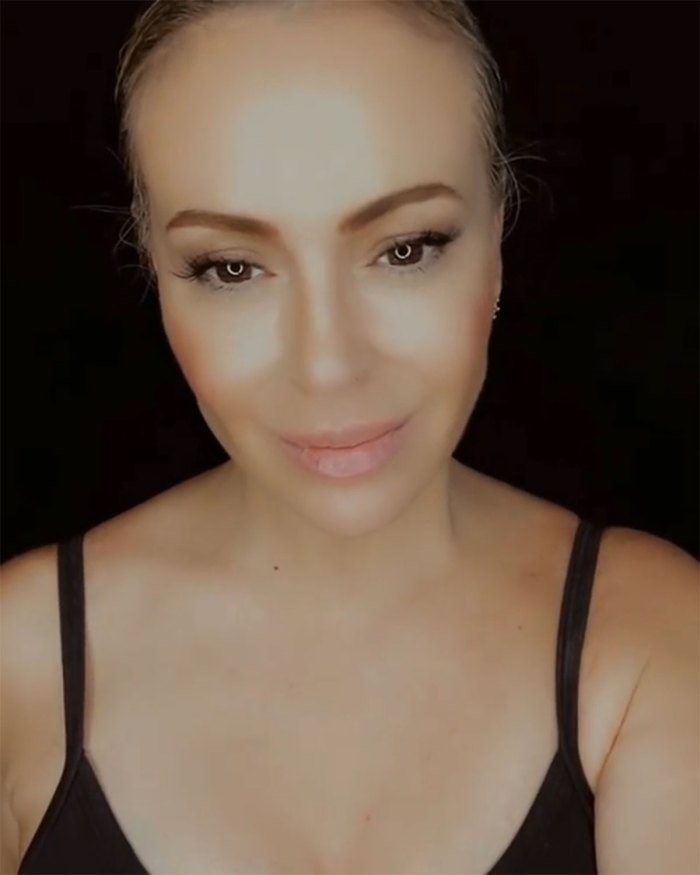 "Hi everyone, it's Alyssa and I just wanted to give everyone an update on my uncle Mitch," she said in a video shared to her Instagram.
"So many of you have reached out to share your love and support and sent their prayers. So I thought that you would like this update. Listen carefully."
Milano then played an audio clip of a message from her uncle.
https://www.instagram.com/p/CRepEV1hDRJ/
"Hey Lyssie, It's Uncle Mitch," he began. "It's about 12 o'clock. And I wanted to thank you for saving me, and I should be getting out of here soon. I love you."
READ MORE: Alyssa Milano has the perfect response to a troll who called her a 'washed-up actress'
The actress' latest update comes after she told fans the accident was "some of the most horrifying moments" of her life.
In a TikTok video shared on August 23, she told her followers Carp was "in and out of consciousness" and "on life support" following the crash.
https://www.tiktok.com/@alyssa_milano/video/6999710021772758278?referer_url=https%3A%2F%2Fpeople.com%2Ftv%2Falyssa-milano-shares-update-uncle-recovery-car-accident%2F&referer_video_id=6999710021772758278&refer=embed
"My brother went there yesterday and played him some oldies, and his whole body started moving. So, he really loved that," Milano said. "The nurses at the UCLA Medical Center and the doctors are taking such incredible care of Uncle Mitch, but he's got a long road ahead of him.
"Uncle Mitch is a fighter. The doctors say that every day is a miracle that he still hangs on."
Milano first shared the news of the "terrifying and traumatic" accident in a message posted to Twitter and Instagram on August 18.
https://twitter.com/Alyssa_Milano/status/1428041989346537474https://twitter.com/Alyssa_Milano/status/1428041990537613314
"Yesterday, my family suffered a terrifying and traumatic event," Milano shared at the time. "I was a passenger in a car my Uncle Mitch was driving when he suffered a serious heart attack, resulting in a car crash.
The actress also thanked "the people who stopped to help us," as well as the "first responders, doctors, nurses, and staff at UCLA Medical Centre."
"I am grateful to the people who stopped to help us," she continued. "I'll never be able to thank them enough for the care and attention they, along with the first responders, doctors, nurses, and staff at UCLA Medical Center paid to him and to me."
For a daily dose of 9Honey, sign up here to receive our top stories straight to your inbox